AI by MESA brings the power of artificial intelligence to any workflow without the headaches of learning how the nuances of AI-powered tools. By using AI by MESA, you can start using AI to handle mundane tasks or difficult-to-start work like getting beyond the "blank page" syndrome.
We've developed the most popular workflow actions and simplified the options so can apply AI to assist with any tasks. AI by MESA is perfect for generating creative text, extracting keywords for tags, analyzing the sentiment of incoming messages, and summarizing long-form messaging to its core focus.
Integrating AI by MESA into your Shopify workflows will enable you to make more data-driven decisions. AI can provide valuable insights into customer behavior, sales trends, and market trends, allowing you to make informed decisions about pricing, product development, marketing strategies, and more. By leveraging AI by MESA, you can stay ahead of the competition while improving operational performance.
Ready for automation?
Sign up today and get started for free!

Start Free on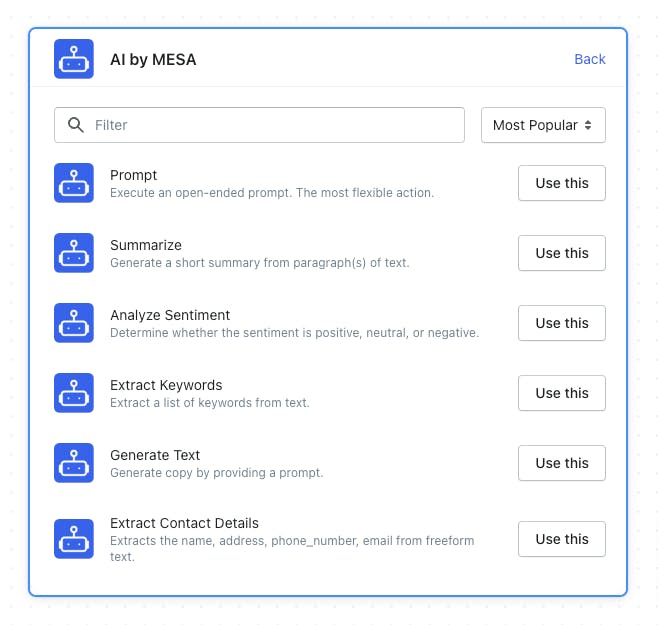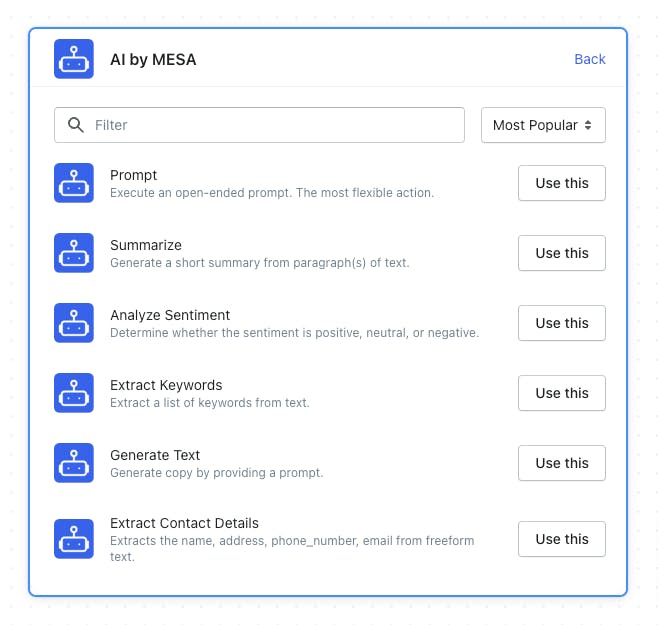 Loved by 1k+ brands using Shopify & Shopify Plus.