Tracktor lowers your support costs and increases customer satisfaction while turning first-time buyers into repeat shoppers.
Any store, small or big, can have its own order tracking system and now you can too. The Tracktor Shopify app provides premium package tracking and order status with over 1000+ major carriers around the world. This provides your customers and yourself tremendous visibility into packages' location and status. Most importantly, Tracktor helps decrease the number one support request of "Where's my order?"
With MESA and Tracktor together, you can achieve powerful tasks such as updating order statuses and updating fulfillment statuses.
Ready to get automating?
Sign up today and get started for free!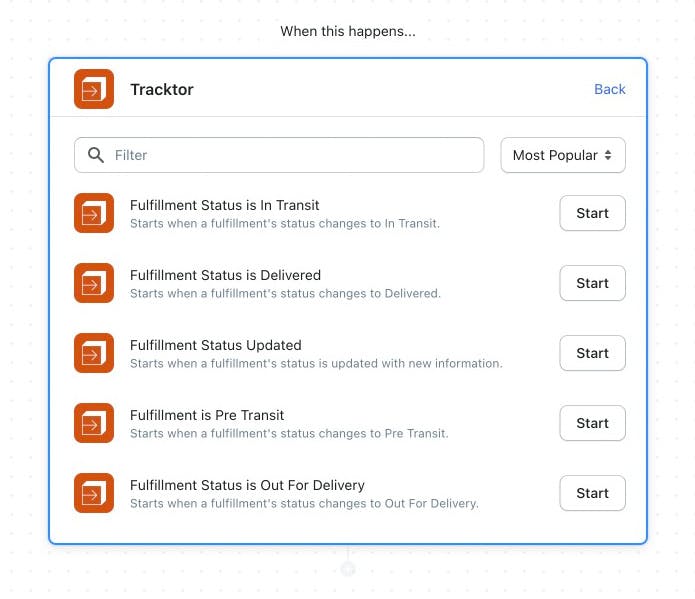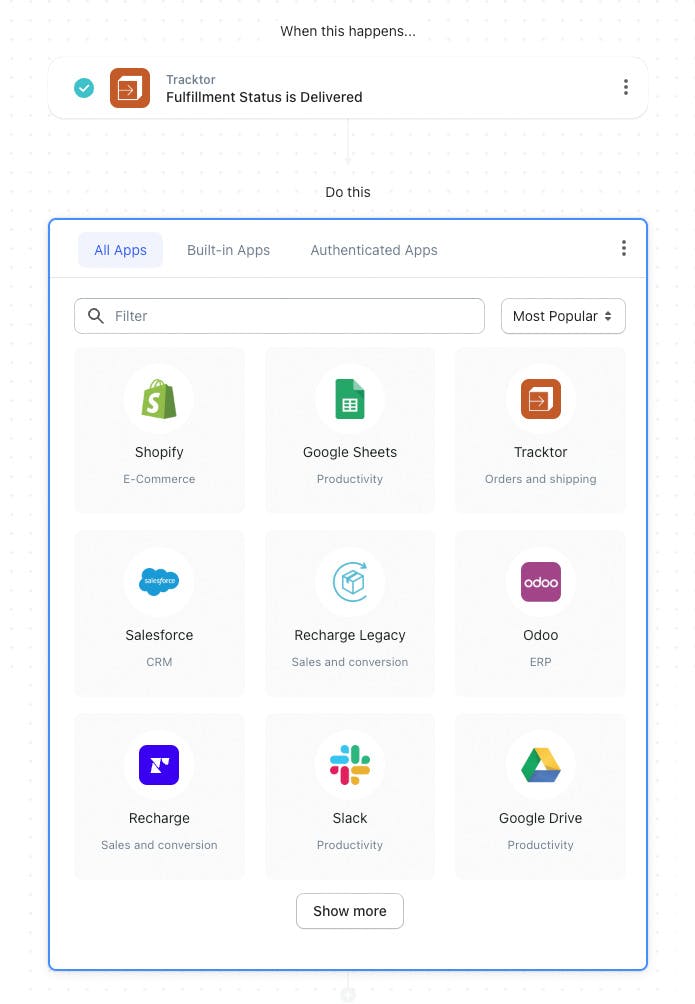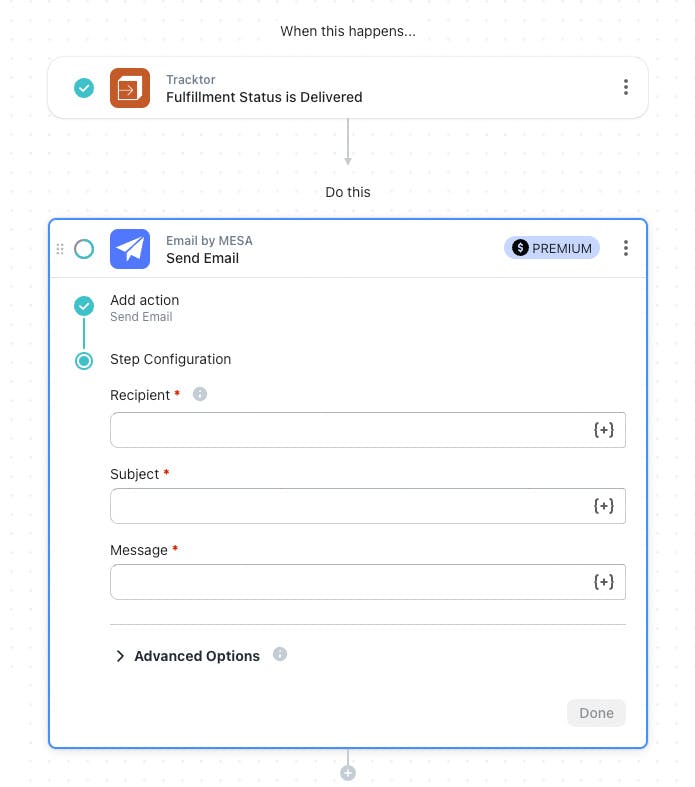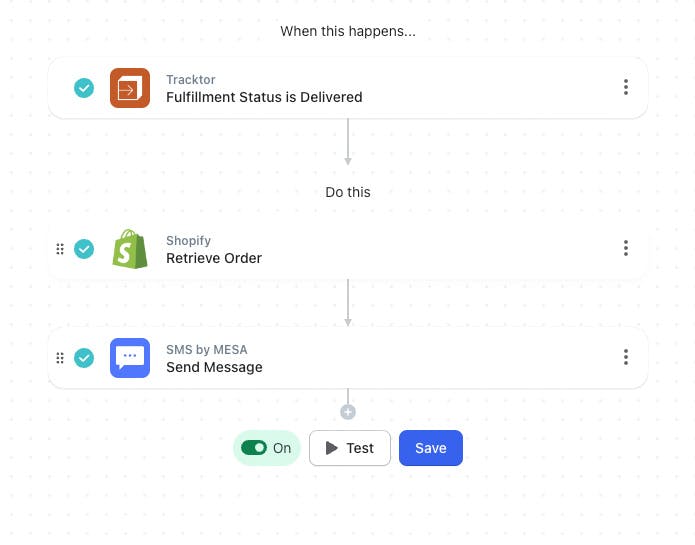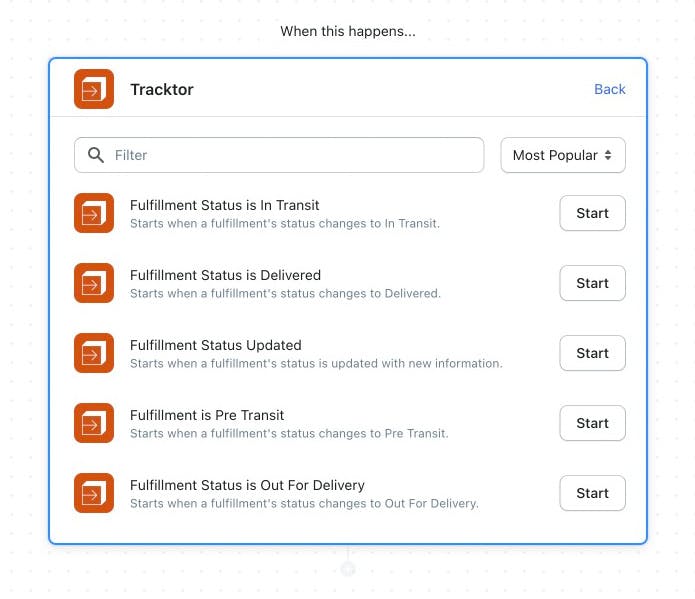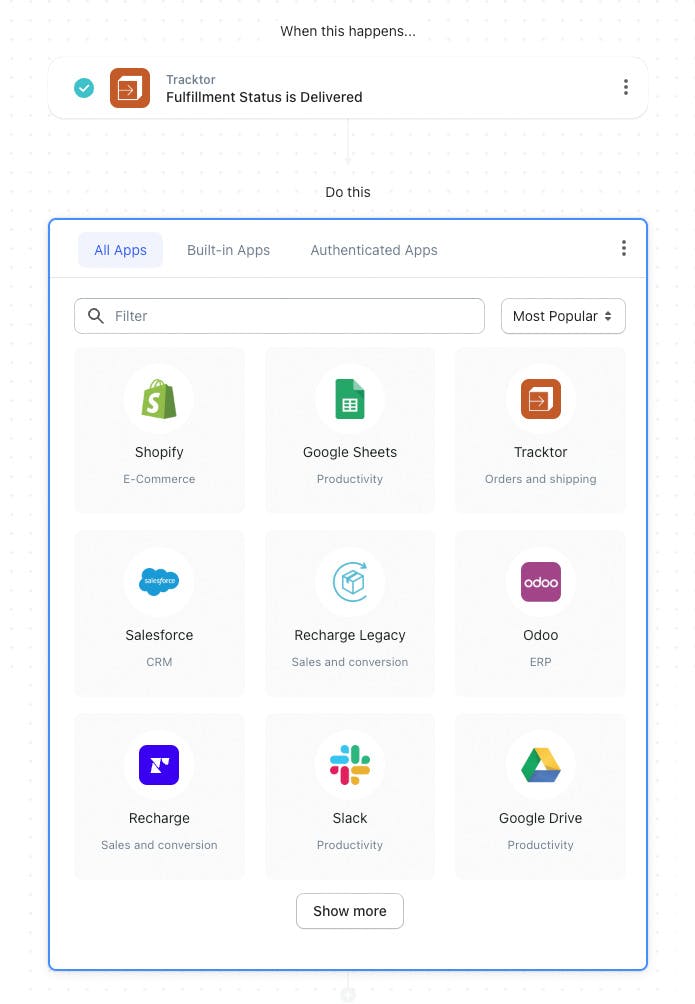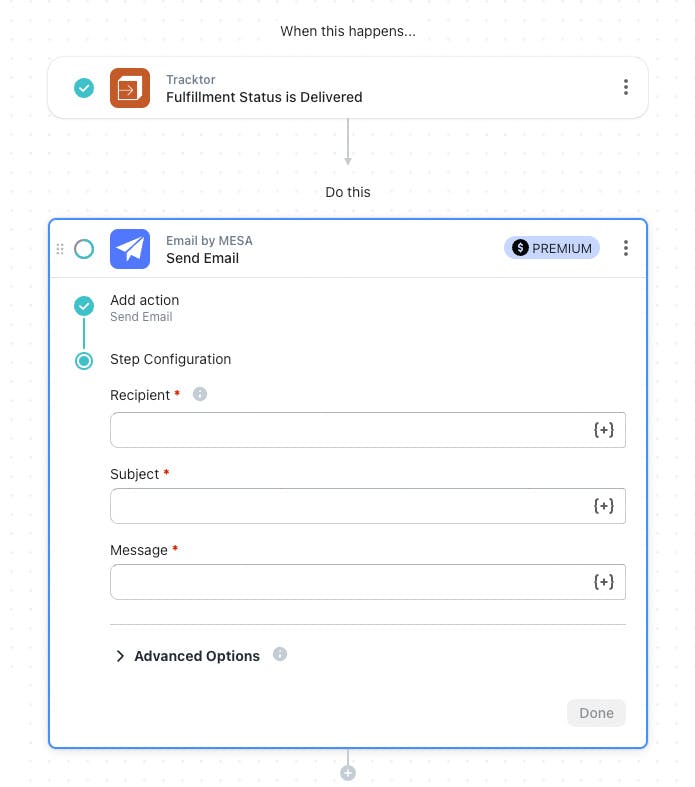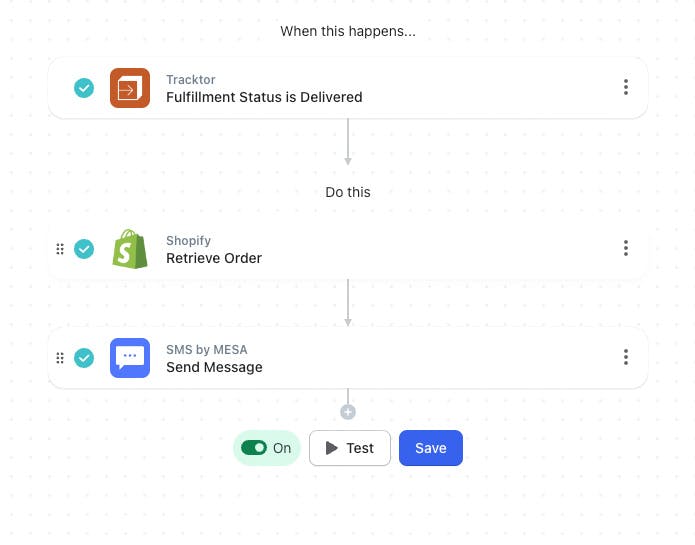 Join these and 500+ other brands that are working smarter.
Learn more about Tracktor automations.
Get help making Tracktor automations.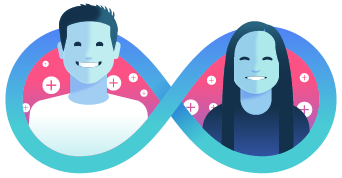 Let our experts set up your automations.
Get help personalizing templates or tell us what custom workflows you need.
Start For Free