Mesa is the only eCommerce automation platform exclusive to Shopify & Shopify Plus. StyleMeGHD uses Mesa to automate customer emails and improve retention. Using our no-code workflow builder, they took advantage of our premade templates to customize their automations, saving time on repetitive tasks. Watch your business grow with Mesa!
###
StyleMeGHD, backed by interior design firm Guided Home Design, is a curated home decor and furniture store located in Old Town Scottsdale, Arizona. Founded by interior design director Kristen Hancock, StyleMeGHD shares quality yet cost-effective home decor products sourced from across the US.
How can you automate emails to build customer relationships?
StyleMeGHD needed to automate their emails to increase customer connections and improve retention. Their team was manually sending emails to customers with their order tracking link, leading to a longer processing time and limiting their ability to connect with customers automatically.
Meghan Owen, Marketing Director, knew they were losing their customers' trust and future purchases due to not keeping them informed about their orders. Hiring an additional employee to help communicate with customers would have cost much more than using Mesa.
We decided to go with Mesa because it seamlessly integrated with our order tracking system and made it easy for us to set up workflows to trigger emails. The team at Mesa was also very responsible and helpful when it came to answering our questions and even setting up the workflows for us.

Meghan Owen, Marketing Director
Mesa's seamless integration
Integrating with their email system Klaviyo and other apps on Shopify, StyleMeGHD can send emails to customers based on their order tags. Now, when a customer completes an order, a specific Mesa workflow is triggered and emails are sent automatically.
A game-changer for customer experience
Mesa's integration with Klaviyo and other Shopify apps has resulted in more time to focus on things that move the business forward. Marketing director Meghan Owen said automating order emails has led to fewer customer complaints and a longer customer lifecycle.
Mesa is a game-changer. Free up your time spent manually reaching out to your customers and start automating processes where you can. The team at Mesa is incredibly helpful and goes the extra mile to make sure everything is running smoothly.

Meghan Owen, Marketing Director
Install Mesa from the Shopify App Store
Start with one of our popular templates
StyleMeGHD found success in building workflow automations to improve customer communication and build longer-lasting relationships. Get started with one of our 100% customizable workflows now!
Simplify the workload to manage your Shopify store in 2022
★★★★★
Get the playbook to help you get started with automation. See how other successful merchants found a better way to work →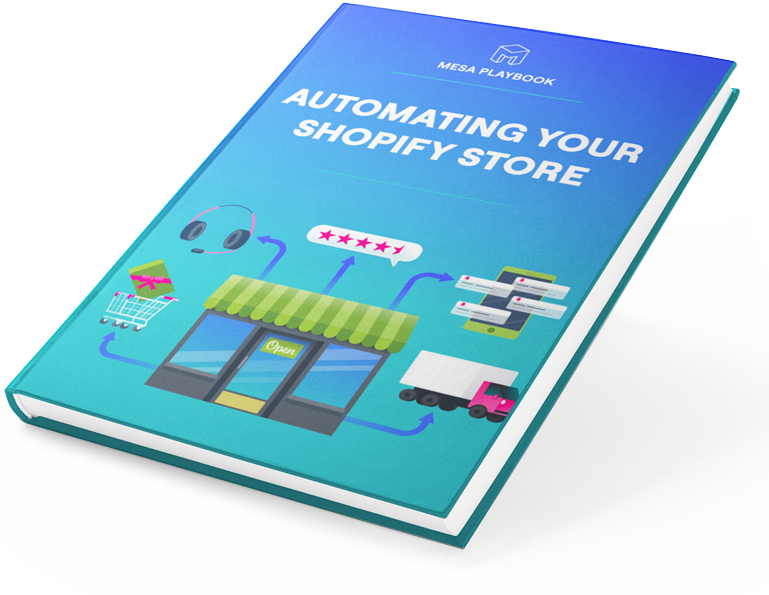 New Shopify Apps Weekly Newsletter
We watch for new apps then package them into an email sent every Tuesday.

Yopto
Marketing

Shopify
Commerce

Segment
Productivity

Infinite Options
Productivity

Slack
Productivity

Etsy
Commerce

Discord
Productivity

Bold Commerce
Commerce

Tiktok
Marketing

Airtable
Productivity