Promising times are ahead for brands considering a subscription model. With over $32 billion in subscription sales and nearly 20% YoY growth in subscription ecommerce sales, consumer interest around subscription-based products and services is on the rise.
If you're competing in the ecommerce space, subscriptions can help unlock your brand's true potential by generating consistent revenue and extracting the maximum value from your customers.
That said, not all subscriptions are made equal. Success means figuring out what kind of subscription works best for your brand, the type of product you have, and the unique problems your target buyers are facing.
With technology getting deeply ingrained in ecommerce automation in general and subscription management in particular, you need to do your homework before diving headfirst into 'subscronomics'.
What are subscriptions (and why use them?)
Subscription business models involve customers paying a recurring price at set intervals for a product or service. Think Netflix, Spotify, Chewy, and MasterClass.
Subscriptions have long been a mainstay of other industries, but have only recently taken off among ecommerce brands. That's because they're a win-win for both merchants and customers: on one hand, merchants are guaranteed predictable, consistent revenue, along with more efficient inventory management.
On the other hand, customers get a hassle-free end-to-end experience personalized to their precise needs. Studies show that customers increasingly value convenience as a major factor when shopping online. If your business can offer them a unique brand of convenience, you have a winning deal on your hands.
Let's discuss these reasons in a bit more detail:
1. Build better customer relationships
Building a brand includes building a loyal customer base, one that not only stays with you for years but also advocates for your brand among friends and family.
In contrast to a one-off purchase, you have multiple touchpoints with your subscriber. They might've subscribed because of your product, but they'll stay for your service.
The good news is: that a subscription model allows you to build that long-term relationship with your customer where you can serve them exceptionally. You have customer data to give them a personalized experience.
More than that, you have a predictable source of revenue. With that, you can turn your focus from the constant search for new customers to giving the best customer service to your existing subscribers.
Successfully converting customers into paying subscribers also guarantees you recurring revenue for months to come. For a one-time cost of customer acquisition, you're getting compounded revenue month over month:
This compounding effect makes this relationship extremely powerful for your business. The longer your customers use your product, the stronger the relationship, and the benefits for your brand.
2. Convenience is key
Consumers are increasingly prioritizing hassle-free shopping experiences and add-ons like free delivery and same-day delivery. A 2020 consumer survey showed that 83% of consumers feel convenience was more important to them compared to five years prior—so much so that almost 97% of respondents claimed to have dropped a purchase due to an inconvenient experience:
The pandemic has shown this more clearly than ever—with customers experiencing a whole new level of convenience during the pandemic. A June 2021 survey by Nielsen showed the landmark shift towards convenience among online shoppers.
The trends point to customers expecting new levels of convenience across online and offline channels. This naturally sees shoppers gravitate towards simplified subscriptions. Shoppers can place the order once and are assured and predictable quality and value, leading to a long-term relationship.
3. Retain more customers
Your churn rate, rate of customer acquisition, and the cost of acquisition (CAC) determine your profit margins and hence, remain important metrics when running a subscription model. For example, if your churn rate is high, you'll have to keep signing up new customers just to maintain your revenue, shooting your customer acquisition costs through the roof against their lifetime value (LTV).
Referencing the recurring revenue graph again, you'll see how against a one-time cost of customer acquisition, the revenue compounds over time.
As the cost of acquiring new customers is five times more than that of retaining existing ones, the debate instantly weighs in the favor of subscriptions.
Combine this with a seamless customer journey and top-notch service, and the chances of them taking their business elsewhere fall drastically. As a result, you have a higher LTV, with the same CAC.
Which Products to Offer as Subscriptions
According to McKinsey, subscriptions can be of three kinds:
Curation: Curated subscriptions aim to surprise customers by providing unique products or highly curated experiences in common categories like beauty, apparel, and food. A few product categories well-suited to curation subscriptions are personal care, health supplements, dietary foods, and pet foods.
Replenishment: The intent here is to let customers simplify and automate the purchase of regularly needed, commodity items, saving time and money. This type of subscription is mostly seen in commodities like razors, vitamins, and groceries.
Access: Finally, the access subscription offers VIP access to exclusive perks like the ability to shop at a particular store or rare access to early product launches. This subscription is also found in categories like food, apparel, and beauty.
Not just the types and industries, the subscription models also come with varying conversion rates. If you're confused when choosing the best subscription model for your brand, take into account the conversion rate, as well. Out of the three types of subscriptions, replenishment services have the highest conversion rate—65%, followed by curation and access subscriptions at 52% and 51% respectively:
DTC brands winning with subscriptions
The DTC space is filled with brands that have propelled themselves to ecommerce stardom with subscription models uniquely suited to the value they were offering.
These case studies can teach us how they grabbed the opportunity with both hands and adopted unconventional strategies to create buzz.
Replenishment subscription: Dollar Shave Club
DTC men's grooming products brand Dollar Shave Club is probably the most famous example of a replenishment subscription brand.
After starting with the humble razor in 2012, Dollar Shave Club quickly reached a revenue of $4 million before being acquired by Unilever in 2016.
They pivoted their value proposition on three core tenets: price, quality, and convenience. With this, they managed to take on a well-established brand like Gillette.
At the time of launch, they offered the subscription of razors at an attractive low cost of $1 (excluding shipping) without a drop in quality. They were successful in communicating their offering to men in their 30s who wanted a quality shave at a low price and valued convenience.
As a result, they managed to get 12,000 subscribers within 24 hours of launch and disrupted an existing industry.
DSC's subscription model in an industry dominated by big players with relatively costly offerings proved that out-of-the-box thinking can quickly displace the status quo if you have a solid product and engaging communication strategy.
Dollar Shave Club managed to extract a much higher Lifetime Value (LTV) from each customer when compared to their CAC. Plus, they were able to retain 33% of their consumers even after two years:
Curation subscription: BarkBox
BarkBox, the themed subscription of dog treats, toys, and chews, by BARK, started in 2012. As of 2022, their revenue has grown to $120.2 million, a 39% YoY increase.
BarkBox's value proposition is a simple one. It sends a monthly box of curated treats, toys, and chews to every customer, based on their inputs about their dog's size and 'play style', and how often they'd like to receive a themed box.
By tapping into people's love for their pets and leveraging the absence of any established leaders in this space, BarkBox managed to create a niche of its own.
They became the go-to brand for any kind of dog item in an increasingly commoditized space. Plus, by putting service first, immense care, and curation into their subscription boxes, they enhanced the perceived value of their boxes far beyond the $20 price tag.
The result? BarkBox has a shopper retention rate of 95%—a marvelous feat in the subscription industry with frequent churns. They used the basic features of a subscription model—customization and convenience—to build a highly engaged community united by the love for dogs.
Access subscription: Pela
Membership-based subscriptions might not be new but they're fast becoming one of the choicest ways for brands to upsell customers. You might be shocked to know that subscribers of Amazon's Prime membership spend just less than $2,000 per year on the site—four times more than non-subscribers.
Pela, an accessories brand, creates eco-friendly and sustainable products—primarily phone cases. Their membership group 'The Collective' gives exclusive perks to members like 30% off on all purchases, free return shipping, early access to products, and a $5 gift credit every month.
For Pela, building a subscription program wasn't just a way of increasing revenue—they wanted to grow a community. Pela's growth marketer, Chris Fleguel said, "Creating a membership program allows us to engage with our biggest fans at an even deeper level. We can get quick feedback on launches and provide even more value to excite the customers who are most aligned with our company's mission."
The result: Pela was able to onboard 7000 new members in the first two months of its subscription launch with an incredible retention rate of 60% over seven months. They even saw a 50% increase in the LTV of subscribers.
How to implement ecommerce subscriptions
Once you have your subscription strategy in place, the technical details are relatively easy to hash out, especially if you're on Shopify.
Shopify has dozens of custom applications available that offer seamless integrations for implementing any subscription model you want.
Choose your subscription integration
The first thing you need to do is integrate Shopify with a subscription app from the Shopify app store. This will automate the technical APIs in the background and make your subscriptions run smoothly.
Two Shopify subscription apps stand above the others: Recharge and Bold.
Recharge
The Recharge app helps turn one-time product purchases into monthly subscriptions, making shopping easier for repeat customers.
Recharge also houses some extra goodies such as inventory management, order and delivery management, and more. And the latest version of the app uses Shopify checkout and API in the background to support native subscriptions.
You can take advantage of Recharge's integration with MESA, a leading Shopify automation platform, and manage all your subscription products with ease.
Bold
Bold is another subscription app that enables merchants to simplify the logistics of managing product subscriptions, regular billing, and increasing conversions.
MESA integrates with Bold as well—you can even set up automated workflows for events like new subscriptions, paused or canceled subscriptions, or a change in the product quantity. 
Skio
Skio is a Shopify app designed to streamline the process of selling subscriptions for brands, aiming to simplify the process and prevent any associated frustrations.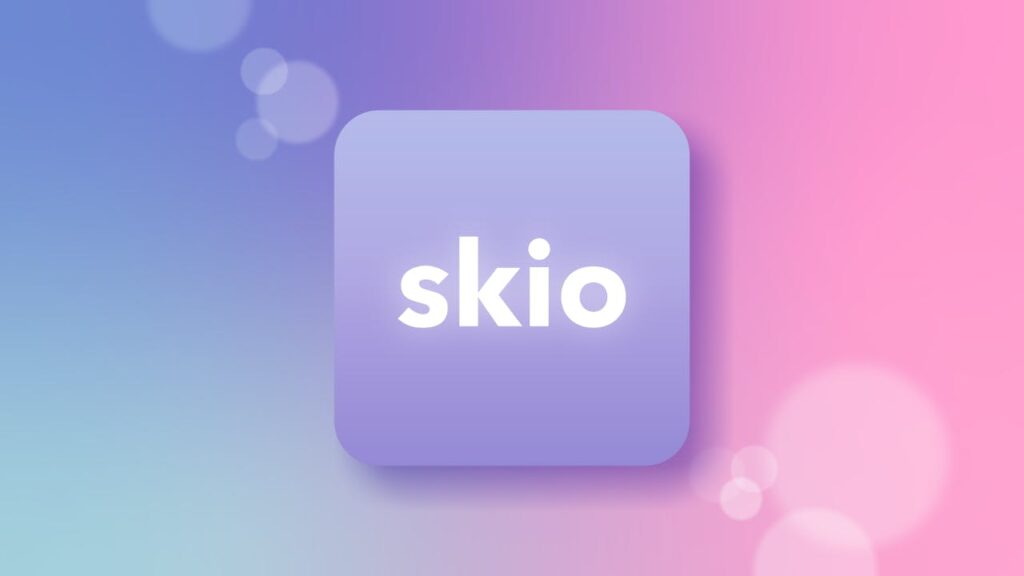 The app allows for an easy migration to native 1-click Shopify Checkout from other platforms, which can help improve conversion rates. It includes features like passwordless login to reduce customer tickets and the Skio Data Platform to help businesses understand their revenue.
Design a delightful user experience
Now that you have your store integrated neatly with either of the two subscription apps, you need to start crafting rewarding shopping experiences for your customers. Remember, what keeps your subscription churn low is all about developing high-touch customer experiences.
Focus on the following high-impact areas:
1. Highlight your subscription offer at every customer touchpoint like your homepage, product pages, and checkout page to increase awareness of your newly-launched subscriptions. Let's take the example of Black Rifle Coffee Company, they don't miss a single spot. Along with having a banner on the homepage, they also have a dedicated subscriptions page:
And their product page clearly offers the "subscribe and save" pricing:
2. Keep the theme of convenience at the core when designing your subscription page. A minimal, bloat-free, and unique visual aesthetic does the job. Make sure you clearly communicate the benefits. For example, see how Minky Couture puts it in a simple but aesthetic way:
3. Don't make your potential customers look around for pricing. Show them the difference in pricing (and the savings) upfront. This is the selling point of your subscriptions, you want to highlight it. For example, this is how Birchbox shows a clear difference between their different subscription plans:
Keep Listening to Customer Feedback
Excelling at customer experience is an ongoing process. Customer success always comes down to optimizing the elements that are working and fixing what isn't.
1. Customer retention is an important part of running a subscription model. And you'll be able to retain customers for longer only if you give them what they need. So, make sure you're listening to customer feedback. Not just that, iterate quickly to strengthen your subscription-customer relationships.
2. You can add a post-purchase survey on your checkout page to capture invaluable feedback at a crucial stage of the customer's journey.
3. Learn from your competitors and take note of what they're doing right. Is it the pricing model or the flexibility? Try to glean the USPs of your competitors' stores and see if you're lacking in areas you can be better at.
Leverage Automation for Efficiency
When you're ready, start incorporating automated workflows in your site to better manage all aspects of your store. Manually tracking your progress wastes time and leaves room for errors.
Use templatized workflows for every step of the process: product management, order management, analytics, loyalty rewards, advertising, and of course, subscriptions. MESA also offers features like customer tagging, inventory levels, and notifications that can help you stand out from the crowd.
MESA's powerful workflow templates can help you automate not only your subscription apps like Recharge and Bold but your store theme, delivering discount coupons, sending notifications, and more.
Create a consistent revenue stream with subscriptions
A subscription model works best if your customers find a recurring need for your unique product or service offering. It doesn't matter if you're in the business of commodities, curated products, or VIP memberships: converting your existing customers into brand loyalists via subscription offerings is a smart, strategic long-term play.
The catch: Your customers won't become subscribers if the path to do so is more trouble than it's worth—and they won't stay subscribers for long if they don't see tangible benefits.
With MESA, you can harness the power of automation to grow (and perfect!) your subscription business and it's free forever. Try the updated Recharge integration with MESA to get started with subscriptions.
New Shopify Apps Weekly Newsletter
We watch for new apps then package them into an email sent every Tuesday.