Shopify
⇄

Salesforce Integration

When it comes to connecting Salesforce and Shopify, there's not much Mesa can't do. Mesa removes the typical boundaries of integrators so you can choose to work with a pre-built template or custom create your perfect integration.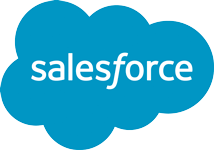 Build and grow your business with the power of automation.
Mesa works within your store to synchronize data, integrate third-party systems and applications, connect API's, send notifications, and more. Now your store will get more done, in less time.
Mesa automates eCommerce businesses
Whether you're looking to launch a new brand, or take your enterprise to the next level, enable your success with the power of eCommerce Automation.
Integration
Connect your eCommerce store to a an ecosystem of software and data. Sync eCommerce information with business systems like your ERP, POS, and CRM.
Workflows
Put operations on autopilot with tailor-made workflows that automatically perform operations like rejecting fraudulent orders, and tagging high-value customers.
Extend Shopify
Add completely new, custom capabilities to your Shopify store like automatic age verification, or shipping rules based on the destination's weather forecast.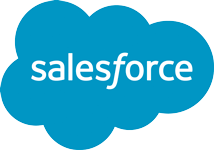 Pre-built templates start your automations instantly
Install these free automation templates or define your own.
Send Order To Salesforce Contact
Send order from Shopify to Salesforce Contact when order is created
Send Order To Salesforce Opportunity
Send order from Shopify to Salesforce Opportunity when order is created
Send Order To Salesforce Lead
Send order from Shopify to Salesforce Lead when order is created
Send Customer To Salesforce Contact
Send Customer from Shopify to Salesforce contact when customer is created
Send Salesforce Lead To Shopify Customer
Send contact from Salesforce to Shopify customer when Salesforce lead converts
Send Salesforce Product To Shopify Product
Send product from Salesforce to Shopify Product when Salesforce product is created

Learn how the Fine Arts Museums of San Francisco (FAMSF) increased membership sales 22% in 3 months
Free PDF Download
"Mesa helped us set up our integration in a smart way that didn't diminish any of the features within Shopify or potentially restrict us from utilizing new features that came out down the road."

- Bradley Platz
Product editions that scale with your growth
Flexible platform, tailored pricing.
Starter
$29/mo
Billed Monthly
1,000 Monthly Actions
7-Day Historical Replay & Log
Email and Chat Support
Professional
$299/mo
Billed Annually
15,000 Monthly Actions
30-Day Historical Replay & Log
Email and Chat Support
Business
$799/mo
Billed Annually
50,000 Monthly Actions
90-Day Historical Replay & Log
Dedicated Success Manager