Get more done with Gorgias integrations.
Take your customer service to the next level with the Shopify to Gorgias integration. Gorgias connects all your support channels in one platform that you can easily track without compromising your schedule. Share data such as shipping dates or order status from Shopify to Gorgias with advanced analytic features to track customer satisfaction scores.
Ultimate Guide to Customer Support Apps for Shopify

Choosing the right customer support Shopify app is one of the top challenges ecommerce brands have. It's more about identifying what your customers truly want and which Shopify customer support app works for your business. Don't compromise on the quality of the customer experience.

Read The Guide
Start with a template. End with less work.
Add one of these Gorgias integration templates to get started with automation today. Contact us if you need help personalizing it for your exact needs.
Make no-code Gorgias integrations.
Start a Gorgias workflow when...
Then, make your workflow do this...
Create User

Create a new user in Gorgias.

List User

Obtain a list of users.

Retrieve User

Grab all details about the user.

Update User

Modify a user.

Delete User

Remove a user.

Create Job

Create a new job in Gorgias.

List Job

Obtain a list of jobs.

Retrieve Job

Grab all details about the job.

Update Job

Modify a job.

Delete Job

Remove a job.

Create Satisfaction Survey

Create a satisfaction survey in Gorgias.

Update Satisfaction Survey

Modify a satisfaction survey with new information.

List Satisfaction Survey

Obtain a list of satisfaction surveys.

Retrieve Satisfaction Survey

Grab all details about the satisfaction survey.

Create Ticket

Create a new ticket in Gorgias.

List Ticket

Obtain a list of tickets.

Retrieve Ticket

Grab all details about the ticket.

Update Ticket

Modify a ticket with new information.

Delete Ticket

Remove a ticket.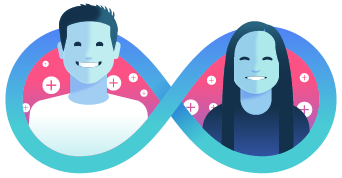 Need help? We got you.
Let our experts set up your Gorgias integrations.
With free onboarding service included, our experts will help you create and customize workflows that get more tasks done.
Contact Support 24/7
Managed Setup Services Available →