Shopify is the #1 eCommerce platform out there, and it's not hard to understand why.
Nothing beats its templates, built-in features, and affordable pricing to help you grow your business. It provides store owners with all the tools and resources they need for success.
An area that Shopify dominates is its vast choice of apps. The platform comes with access to countless solutions that make your job easier, from boosting sales to better customer care.
Why Shopify integrations are important
Shopify integrations play a critical role in the success of an ecommerce business by helping streamline operations, enhance customer experiences both online and post-purchase, and promote business growth. Ecommerce businesses with well-integrated systems can adapt quickly to market changes which give them an edge over their competitors.
Additionally, Shopify integrations can benefit your business in the following ways:
Accurate Data: Integrating various apps enables seamless data transfer between systems, ensuring that the information is accurate, up-to-date, and easily accessible to everyone that needs to make critical business decisions using this information.
Improved customer experience: Integrations can provide a personalized and enjoyable shopping experience for customers by combining data from different sources, such as product recommendations based on purchase history or personalized marketing promotions to encourage repeat shoppers.
Process automation: Integrations can automate repetitive tasks, reducing manual work and human errors. This can increase efficiency, save time, and allow employees to focus on more strategic tasks. Additionally, as the business expands, automation can scale more easily and at a similar pace to the growing needs.
Cost savings: Integrations can reduce the need for custom-developed solutions and manual work, leading to cost savings in the long run.
Email Marketing
So without further ado, let's get into the best integration tools you can use on Shopify to skyrocket your results:
Email marketing is a staple tactic of an eCommerce strategy. Email drives around $38 in ROI for every $1 spent and is the highest converting tool, according to Shopify themselves.
Here are some of the best tools on Shopify that take your email marketing to the next level:
1. Klaviyo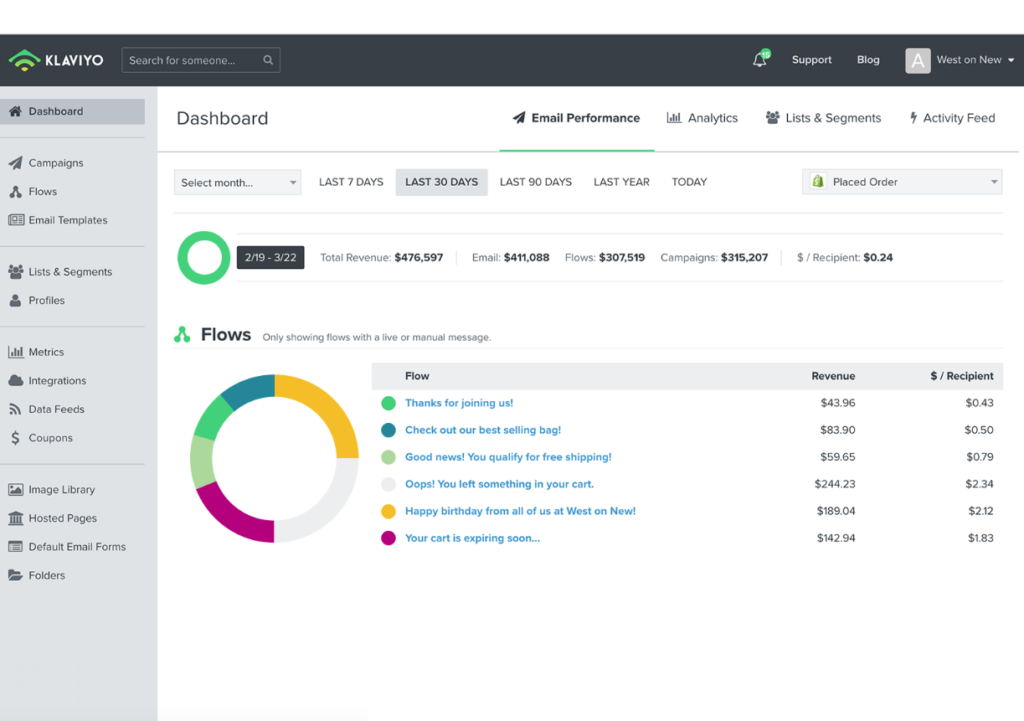 Klaviyo is an email marketing platform that helps you create a better relationship with customers and invite them back to your store.
Klaiyo comes with a simple to use email workflow builder and a drag-and-drop UI to create beautiful emails. It also includes advanced analytic and segmentation capabilities for more targeted, personalized campaigns.
On top of email, you also use the platform to send social ads, text messages, and discounts to boost your reach.
Pricing:
Free to install for up to 250 email contacts
$20/month for up to 500 email contacts
$30/month for up to 1000 email contacts
$45/month for up to 1,500 email contacts
2. Drip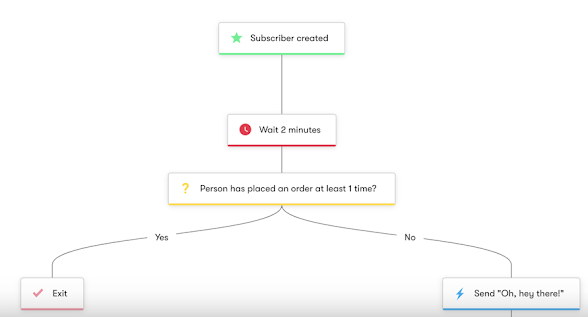 Drip is an email marketing tool built specifically for eCommerce in mind. Not only does it provide email automation, but its features extend to Facebook ads, project management, and more.
To create the best email campaigns, Drip dives deep into the mind and behavior of your audience. You can create personalized emails based on the customer's previous purchase history, interests, products they browsed, etc.
A unique feature that makes Drip stand out from other email platforms is its ability to score and qualify leads. It's going to show which leads on your list are most likely to convert, so you only focus on your best customers.
Pricing:
3. Omnisend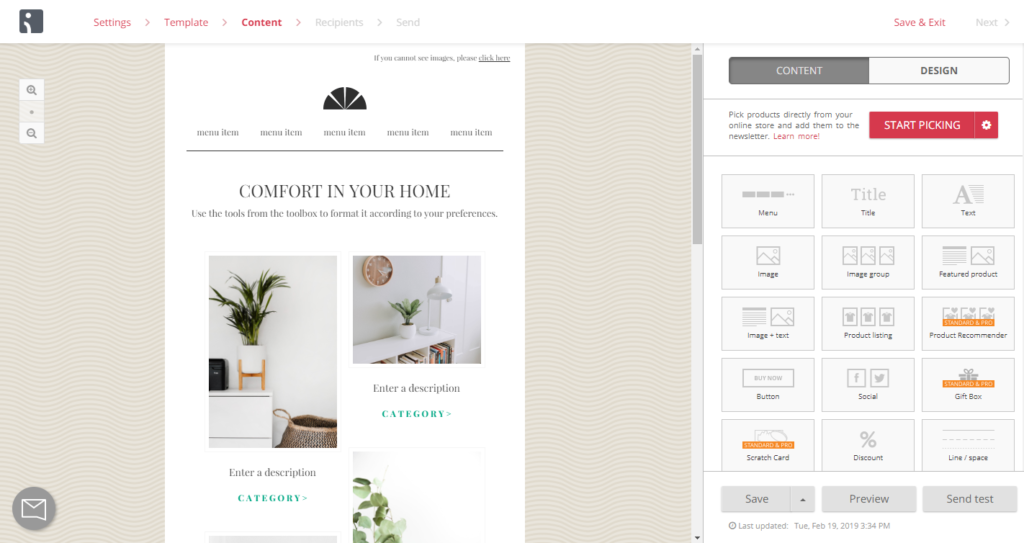 Lastly, another top email marketing tool you can use on Shopify is Omnisend, which combines email and SMS marketing to drive more sales.
Its pre-built automation workflows make it simple to set up your email campaigns. You can create emails for each stage of the buyer's journey, such as welcome series, cart abandonment, and more.
Omnisend also eliminates the need to have separate apps for email, SMS, and push notifications. The platform combines all three channels for a better omnichannel experience, saving you time and money in advance.
Pricing:
Free plan: $0/month for basic email campaigns and reports
Standard plan: $16/month for email automation, SMS campaigns, and audience segmentation
Pro plan: $99/month for everything in the standard plan, including push notifications, Facebook Custom Audiences, and more
Sales and Conversion
Optimizing your website for sales should be a vital part of your strategy. You must find ways to promote your products, increase subscriptions and convince customers that they're making the right choice.
Thankfully, Shopify comes with hundreds of sales tools that help you maximize revenue. The best ones we recommend are:
4. Recharge
Are you looking to start selling subscription products for your store? If so, then Recharge is the tool for you.
Recharge can turn your one-time products into monthly subscriptions. It's going to help drive more repeat purchases, grow your revenue, and build brand loyalty. 10,000 merchants are already using it to engage their customers.
Its features also extend to inventory forecasting, order management, and cut-off dates. Customers get access to a portal where they'll be able to manage their own subscriptions.
The first 60 days of using Recharge are completely free.
Pricing:
Standard plan: $60/month for automatic dunning, inventory tracking, shipping integration, and more
Pro plan: $300/month with all standard features plus enhanced analytics, custom domain, theme engine, and Avalara integration
5. Etsy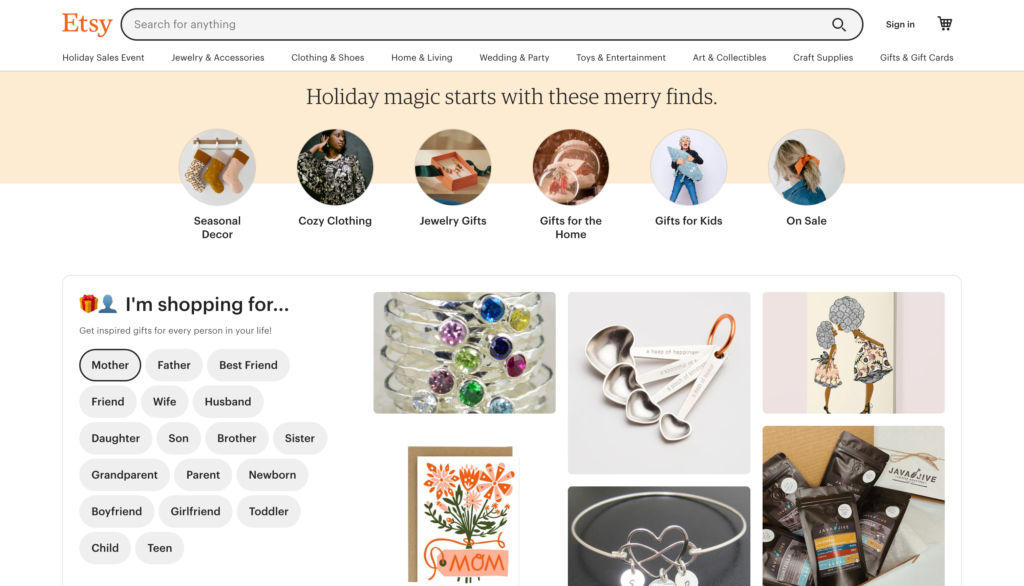 Social proofEtsy is an ecommerce platform focused on sellers offering handmade or vintage items and craft supplies (although today, you can find almost anything there.)
The debate whether a business should be on Shopify vs. Etsy was covered in great depth. Without a doubt, if your customers buy products on Etsy, you should have a presence there.
Pricing:
$0.20 Listing fee
6.5 % Transaction fee, 3% + $0.25 payment processing fee
No additional monthly fees
Shipping
Shipping and the post-purchase experience is another crucial aspect to consider as you set up your eCommerce store. In fact, high shipping costs are the #1 reason why customers abandon their carts. The best shipping solutions we recommend include:
7. ShipStation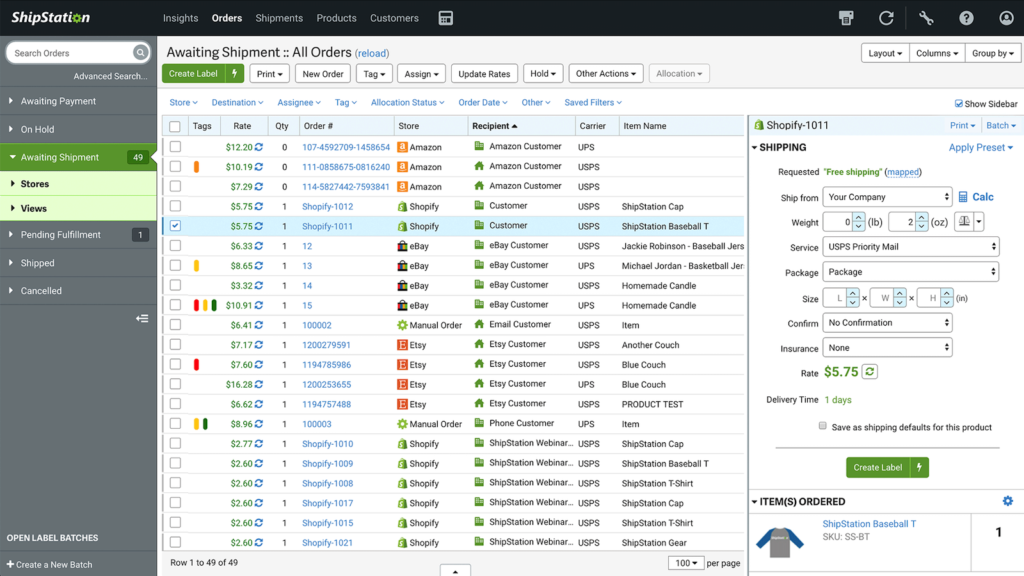 Another popular app in the market for shipping management is ShipStation.
Managing shipping can be complicated and time-consuming, which is why ShipStation's platform is designed in a way to make it simple.
What makes ShipStation stand out from other apps is its interactions: ShipStation integrates over 200 shopping carts, marketplaces, package carriers, integration tools, system integrators, and fulfillment services.
ShipStation's automation feature reduces the risk of human error and automates repetitive tasks. Say goodbye to spending hours printing shipping labels and packing slips.
Pricing:
Starter Plan: $9/month for 50 monthly shipments
Bronze Plan: $29/month for 500 monthly shipments
Gold Plan: $69/month for 3,000 monthly shipments
Enterprise Plan: $159/month for 10,000 monthly shipments
8. ShippingEasy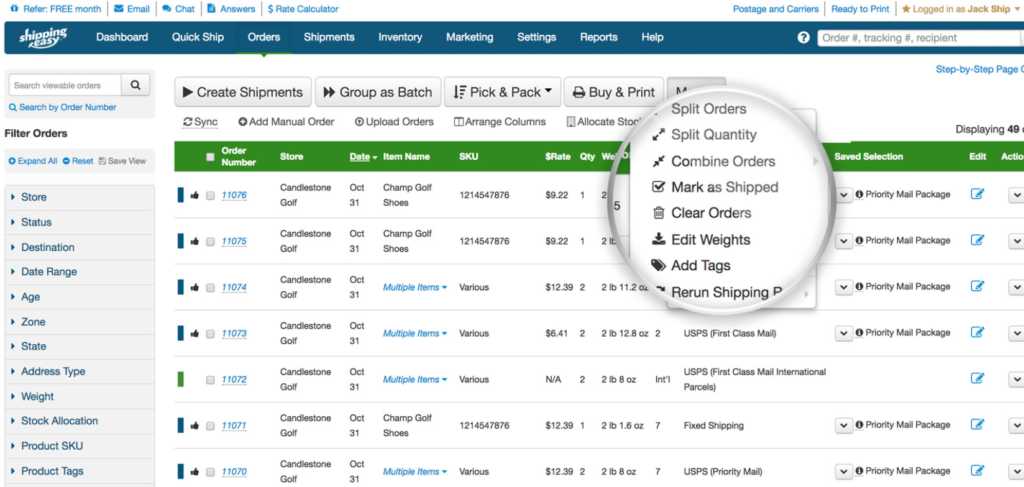 ShippingEasy helps your store manage everything when it comes to shipping in one place. From its simple-to-use dashboard, you'll be able to handle shipping, store inventory, order fulfillment, and more.
ShippingEasy comes with free packaging for companies with 50 or fewer orders per month. It's an excellent tool for small brands that are starting out and trying to get off the ground.
What makes ShippingEasy stand out from other platforms is its email marketing feature. You can automate emails to drive repeat customers and recover sales with abandoned cart emails.
Pricing:
Starter: $9/month for 50 monthly shipments
Basic: $29/ month for 500 monthly shipments
Plus: $49/month for 1500 monthly shipments
Select: $69/month for 3,000 monthly shipments
Premium: $99 /month for 6000 monthly shipments
9. Pirate Ship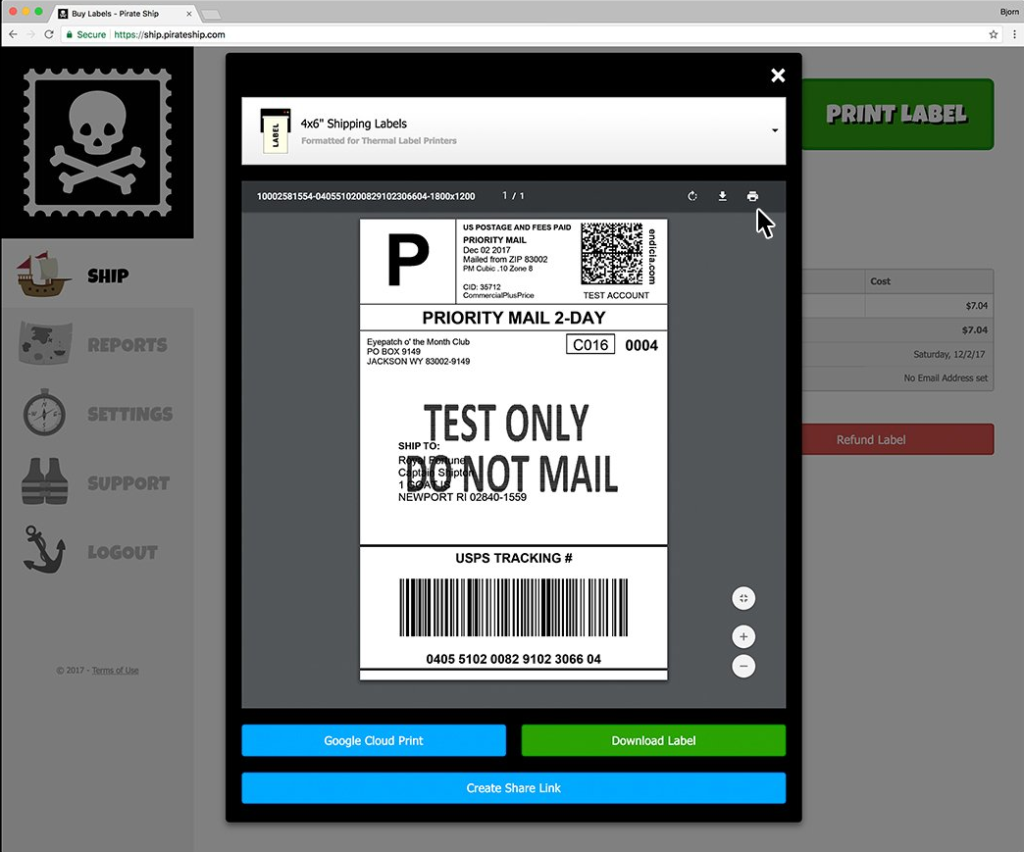 Postage can be quite expensive, especially if you're shipping many boxes from your store.
Pirate Ship solves that problem by going through the cheapest pricing option available. Your store won't have to pay any hidden fees.
The platform makes shipping identical packages simple. You can segment all of your store orders into different groups with no limit. It's also 100% free and only takes a couple of minutes to set up the app to your Shopify store.
Pricing:
Brand Loyalty
The key to eCommerce success isn't just acquiring new customers. It's being able to drive repeat purchases and make customers hungry for more: 41% of a store's revenue only comes from 8% of its customers.
That's where creating a loyalty program comes into play. Some of the best tools that we recommend to drive customer loyalty include:
10. LoyaltyLion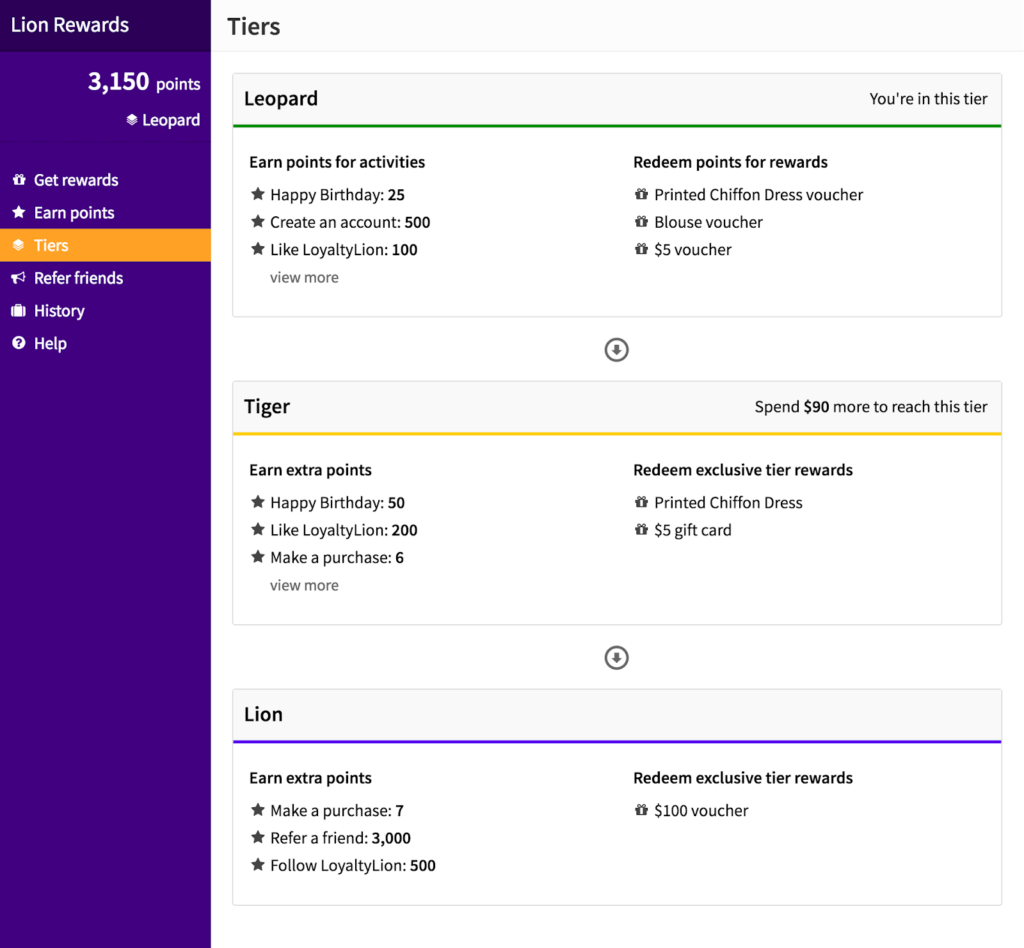 LoyaltyLion allows you to create personalized loyalty programs for your audience.
Similarly to Smile, you can use LoyaltyLion to reward customers for actions such as signing up to your email list, visiting your website, and spreading the word about your brand on social media.
LoyaltyLion goes beyond just using discounts to reward customers. You can engage customers with free shipping, free products, and percentage vouchers to keep customers hungry for more.
The platform comes with analytics to tweak and adapt your loyalty program for the best results. You can identify your most loyal customers and find those you need to win back.
Pricing:
Free plan: $0/month for 800 monthly orders
Small business plan: $159/month for 800 monthly orders and advanced loyalty features
Classic plan: $399/month for 2,000 monthly orders
Advanced plan: $699/month for 4,000 monthly orders with access to additional rewards and support
11. Smile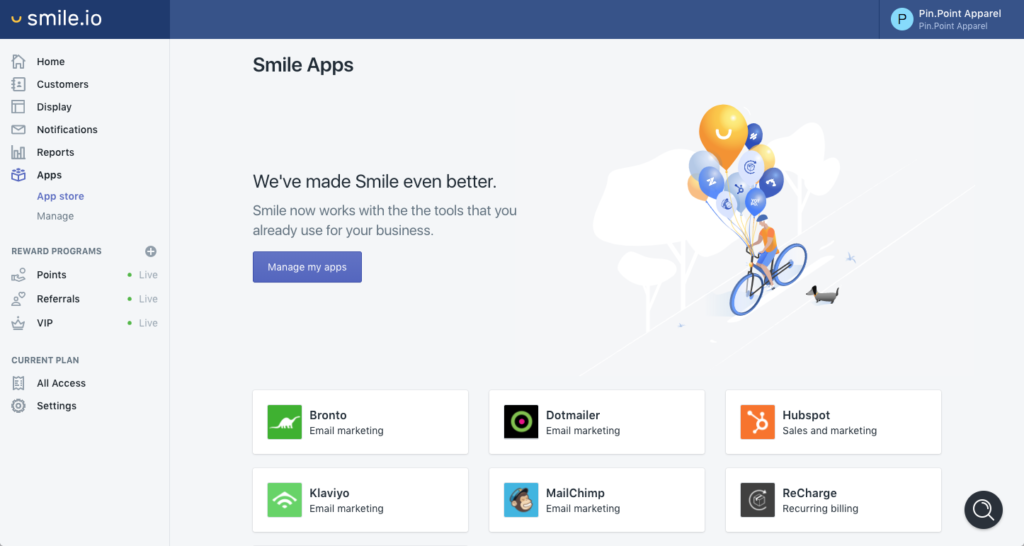 Smile is a loyalty management platform that turns customers into dedicated brand ambassadors. Top-name companies that use Smile include Polaroid, Steelseries, Inkbox, and more.
Stores can use Smile to reward customers for various actions, such as purchasing, sharing on social media, creating an account, and more.
Smile offers businesses three ways to create loyalty programs: loyalty points, referrals, and VIP memberships. It comes with a simple interface that allows you to create beautiful programs within minutes that make customers rush to sign up.
Pricing:
Free plan: $0/month for 1000 monthly notifications
Plus plan: $9/month for 10,000 monthly notifications
Pro plan: $29/month for 1000,000 monthly notifications
12. Rise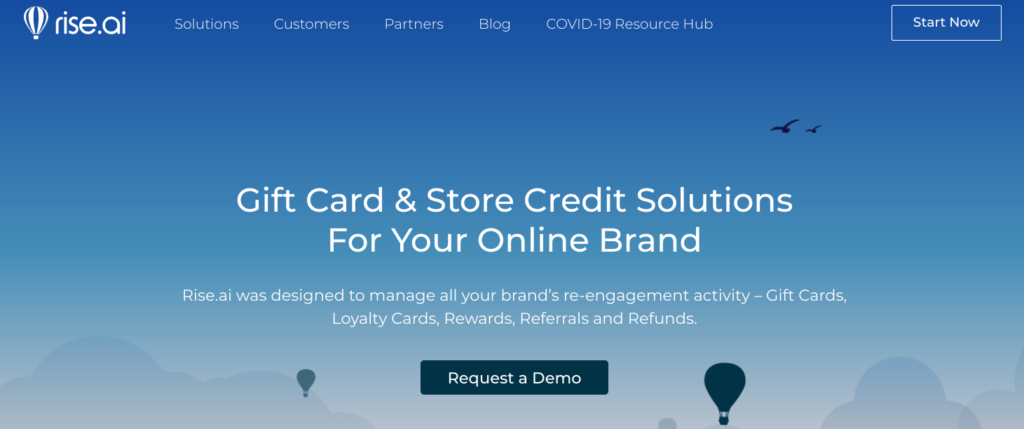 Rise is a platform that rewards customers for their loyalty with gift cards.
Rise the perfect tool if you want to grow your sales with word-of-mouth marketing. It comes with a variety of gift card gallery and customization options to style your gift cards however you want.
They can send their gift cards to friends and family via email in exchange for points. It also comes with a store credit system to help you manage customer refunds and returns.
Pricing:
Starter plan: $19.99/month for 100 monthly orders
Small-business plan: $59.99/month for 400 monthly orders
Pro plan: $199.99/month for 2,000 monthly orders
Customer Service
Your online store's customer service is what could make or break your success. 90% of American shoppers say that a brand's customer service influences whether they want to do business with them.
The best products in the world will never make up for poor customer care. So here are the tools you can integrate with Shopify to ensure customers get the post-purchase treatment they deserve:
13. Delighted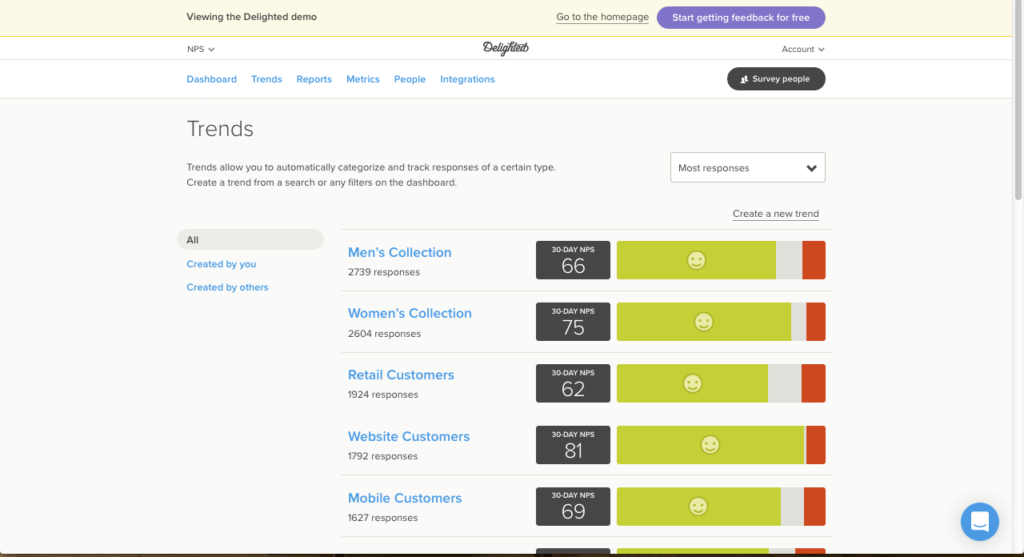 Delighted makes it quick and easy to get customer feedback on your service and products.
It does it by sending customer surveys to complete via email, SMS, or a link. Customers can then provide a rating for your brand, and you'll see the feedback in real-time on your dashboard.
Top brands such as Target, Tedx, and Uber use Delighted to understand their customers. It comes with detailed metrics to measure your overall customer satisfaction and find where you can improve.
Pricing:
$0/month to survey 1,000 people a month
$224/month to survey 10,000 people
14. Gorgias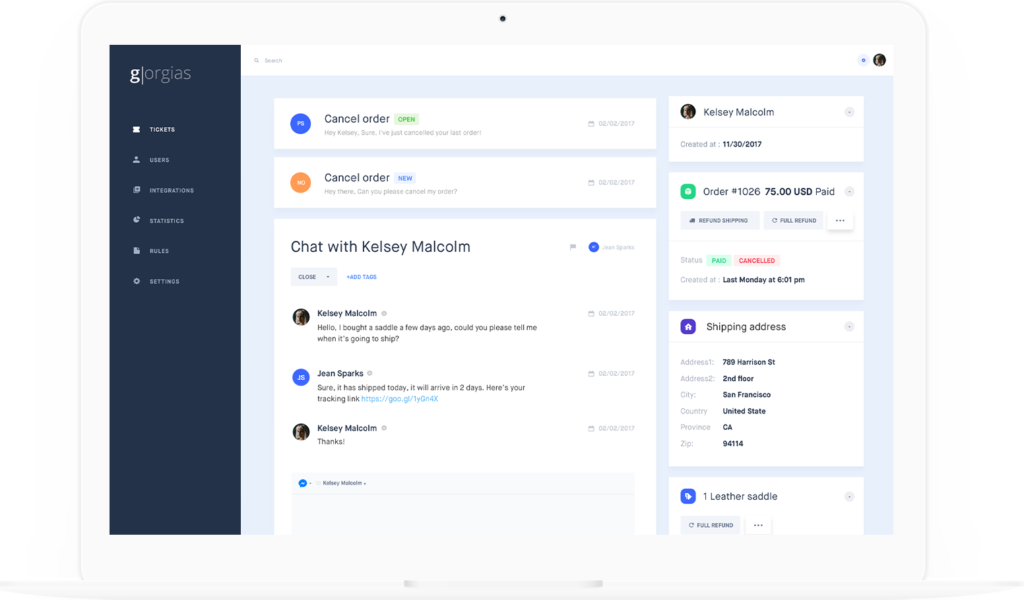 Gorgias is a help-desk that manages all of your support in one place.
Its goal is to help you deliver customer service without spending too much time responding to client requests, so you can focus on what matters most: running your store.
One way that Gorgias saves you time is through autoresponders. It uses data such as order status and shipping dates to prefill information for personalized responses.
The tool also connects all of your customer support channels (email, social media, etc) in its dashboard. All you'll have to do is scroll through the admin to keep track of what customers are saying about your brand online.
Pricing:
Basic plan: $60/month for unlimited customer support agents and 350 monthly tickets
Pro plan: $300/month for unlimited customer support agents and 2000 monthly tickets
Advanced plan: $750/month for unlimited customer support agents and 6000 monthly tickets
Wrapping Things Up
There you have it! Our list of the best integrations on Shopify should give you a solid idea of how you can optimize your store. By adding some of these tools to your website, you'll find new ways to engage customers and improve their online experience.
For those looking for the best-in-class solutions on Shopify Plus, read our benefits of upgrading to Shopify Plus article.
New Shopify Apps Weekly Newsletter
We watch for new apps then package them into an email sent every Tuesday.