Are you looking for a Klaviyo alternative? We compare Omnisend vs Klaviyo to reveal the best marketing automation app for Shopify merchants.
Both Omnisend and Klaviyo are omnichannel marketing automation tools for growing ecommerce businesses. These platforms integrate with almost all popular ecommerce platforms but were created with growing Shopify businesses in mind.
By embracing marketing automation, you can reach audiences via multiple channels, including SMS, push notifications, pop-ups, and socials. These tools can automate marketing across all channels, allowing you to scale your efforts and save time.
Ready to save time by streamlining your marketing automations? Install MESA to easily connect your data to any system.
Main differences between Omnisend vs Klaviyo?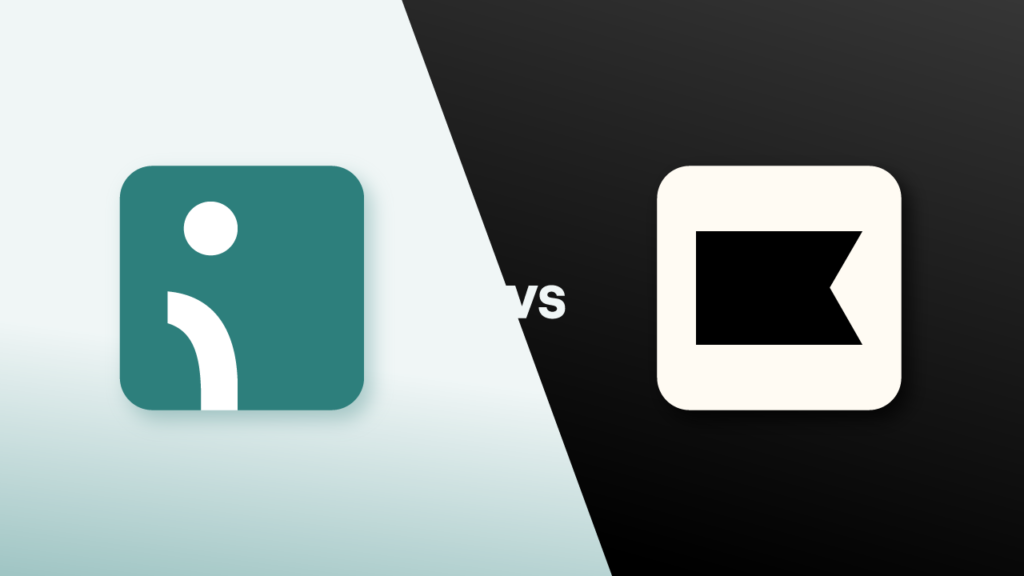 Both Klaviyo and Omnisend are very similar in terms of functionality. The main difference is their price. Omnisend is more affordable at $25/mo vs. Klaviyo at $45/mo when comparing contact list sizes for 1,001 – 1,500. Even for larger enterprises with contact lists reaching 100,000 or more, Omnisend is the cheaper solution and supports more email sends as well.
Exploring Omnisend vs Klaviyo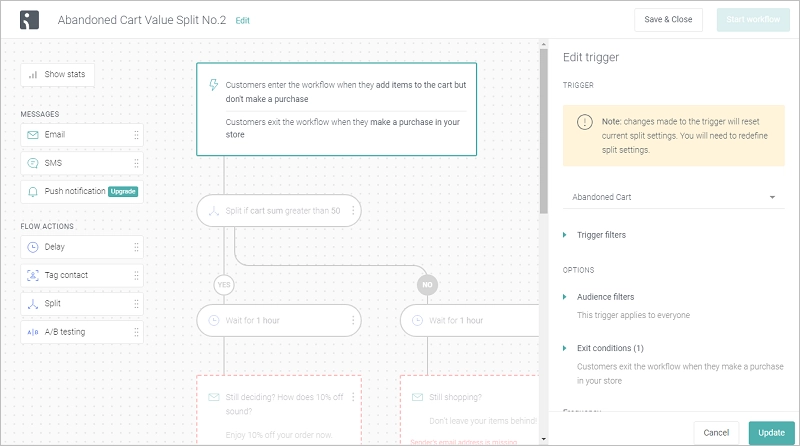 For those looking for a Klaviyo alternative, there's no better choice than Omnisend. Integrating Shopify with Omnisend helps automate your marketing and centralize the store's data. It allows you to grow your email list faster, improve targeting with segmentation, analyze your campaigns and customers, and more.
Omnisend offers everything you need to scale ecommerce marketing and saves you plenty of hours with its automation features. But you can make Omnisend even more information-rich with MESA. Integrating Omnisend and Shopify with MESA allows bringing in more customer data into Omnisend, enabling you to build comprehensive customer profiles and identify marketing opportunities.
MESA helps you automate data migration between Omnisend and many popular apps. Here are examples of ready-to-use MESA templates for Omnisend:
Exploring Klaviyo vs Omnisend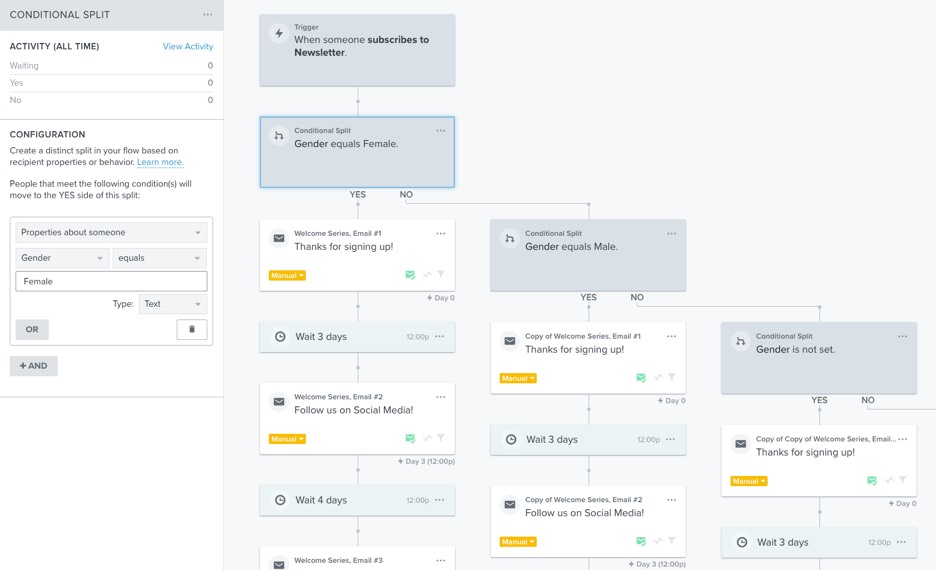 Email and SMS marketing for Shopify merchants use Klaviyo as the gold standard. Their personalization features are commonly cited for helping merchants target customers easily. The more data that comes into and from Klaviyo makes your marketing efforts that much easier.
Integrating Klaviyo and Shopify with MESA allows bringing in more customer data into Klaviyo, enabling you to build a single source of truth for customer data and increase marketing opportunities.
MESA helps you synchronize data between Klaviyo and other popular Shopify apps. For example:
What makes a great marketing automation app?
Omnisend and Klaviyo are ecommerce-focused marketing automation tools deeply integrated with Shopify.
Both tools have plenty in common. So you'll need to pick one based on something more specific. Here are the differences you should consider:
Simplicity
Omnisend is a better choice if you don't have experience working with marketing automation tools. Klaviyo has an intuitive interface, but you'll need some previous experience to make the best use of its advanced features.
Feature set
Klaviyo offers a broader range of features. That said, Omnisend also offers a few features you won't find on Klaviyo, such as the ability to create landing pages and gamified popups.
Email builder
Klaviyo and Omnisend's email builders are neck and neck, though with a few differences. Omnisend's email builder offers fewer templates but comes with more customization options. For example, you can use the Product Picker option to add products from your store to your email.
Segmentation
Both tools offer segmentation, but Klaviyo is a segmentation powerhouse. With Klaviyo, you can create unlimited segments, use as many criteria as you feel is necessary, and use as much data as you need for your email marketing campaign.
A/B testing
Omnisend allows A/B testing subject lines and sender names. On the other hand, Klaviyo allows testing almost everything, including email content, preview text, and send time.
Abandoned cart tracking
Omnisend uses cookies to track an item whenever a customer adds an item to their cart. This means it's easier to track abandoned carts with Omnisend than with Klaviyo.
Klaviyo uses flow triggers and filters. You'll need to set up a trigger event, following which Klaviyo will start tracking an abandoned cart. While you get many customization options while creating a flow, it can quickly become intimidating if you're only getting started.
Automation
Both tools offer triggered and conditional splits and can build complex workflows. However, Omnisend has an edge since it allows adding multiple channels to a workflow. Omnisend also lets you customize analytics, but you only get up to 18 months of historical data. Not terrible, but older data can sometimes be valuable.
This is excellent for ecommerce businesses because you can reach out to customers via multiple channels to elicit a response. For example, you can email a customer right after they abandon the cart. Send them an SMS later the same day, and follow up with an offer via a push notification.
Why automate marketing tasks?
You can't send 5,000 messages manually — whether it's via email or SMS. That's why you need a marketing automation tool. It allows you to connect with your customers and leads at scale, helping you grow your business.
Marketing Automation Report 2021 reveals that 49% of participants cite time savings as a major benefit of automating repetitive tasks. You can spend the time you save with automation on strategic tasks or tasks that need a human touch — such as brand strategy, blog content, and video production.
Automation also helps collect information efficiently. A marketing automation tool centralizes data from all marketing channels, giving you a better sense of where your customers are and how often they engage with your brand. This information helps you draw a roadmap for achieving business goals.
For example, you can personalize your messaging based on customer data, campaign engagement, and customer behavior to increase average order value and improve other financial metrics.
Marketing automation tools like Omnisend and Klaviyo make it easier to market to shoppers where they are, at the right time. They provide centralized access to marketing platforms so you can control campaigns for email, SMS, and other channels from a single dashboard.
Amplify your marketing powers with automation
Both Omnisend and Klaviyo already have several built-in automation features to optimize marketing tasks. But MESA can help fill the gaps with automated workflows.
Start with one of the ready-to-use workflow templates. Or, if you need a workflow tailored to your exact needs, contact our experts.
New Shopify Apps Weekly Newsletter
We watch for new apps then package them into an email sent every Tuesday.