Successful brands go out of their way to auto-tag Shopify data to save time, make intelligent decisions and grow their sales. Many are still figuring out how to eliminate manual tagging and add tags at scale.
Picture this: Over a hundred customers shop for more than $100 worth of products each month from your store. Every month, some of them abandon their carts as well. You want to retarget them but don't have the time for manual tagging.
The easy solution? You can just add an app to your Shopify store to get it done automatically. For example, you can use an automation app like MESA to tag customers and other information.
Below we share some of the best apps that help auto-tag products, orders, transfers, and more.
MESA – Workflow Automation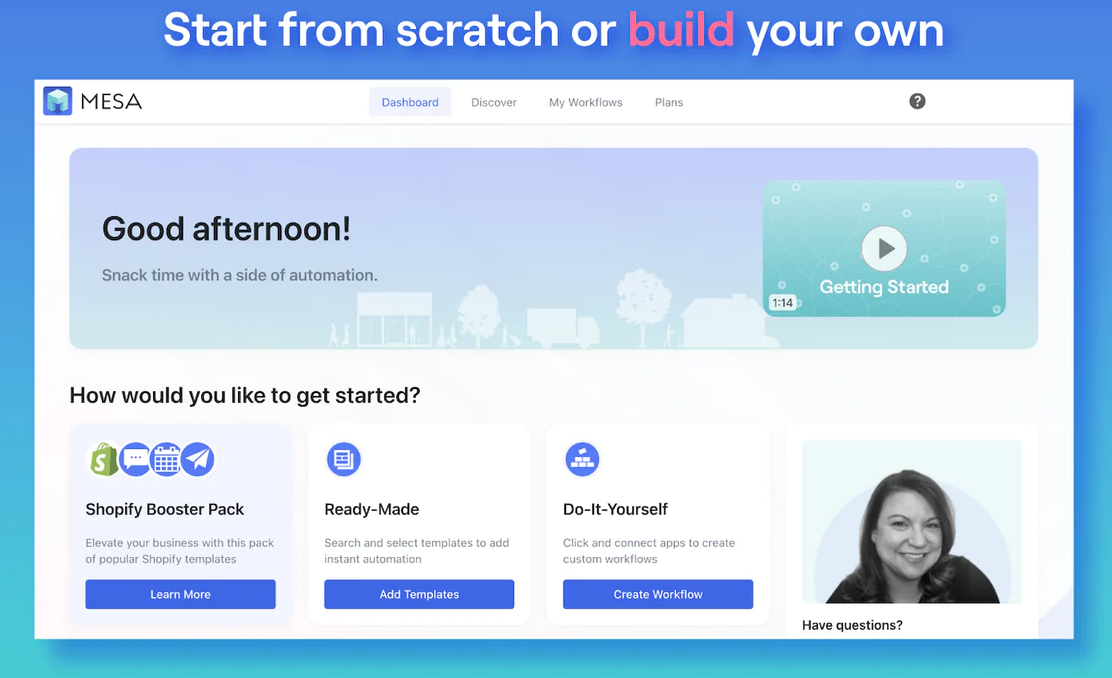 App Store Rating: ★★★★★ (5.0)
MESA is a workflow automation solution for Shopify. The app can automatically tag customers, orders, and more based on whenever a trigger occurs in the app or in your online store.
For example, you can configure MESA to tag Shopify orders as high-priority when someone requests express delivery by paying extra.
Unlike the average auto-tagger tool, MESA is AI-enabled. MESA can help auto-tag Shopify data using its built-in AI app.
In addition to auto-tagging, MESA can help reduce your time spent using app with its prebuilt workflows for marketing campaigns and various administrative tasks. For example, automatically transferring data from Shopify to Google Sheets or Airtable.
Price:
Free plan available

Hobby: $20 per month

Professional: $75 per month

Business: $300 per month
Key features:
Automatic and bulk tagging for orders, customers, and other Shopify data.

100% setup included with fraud auto tagging and 17 other apps built for your business.

Send production options to third-party databases like Google Sheets.
SC Order Tags & Flows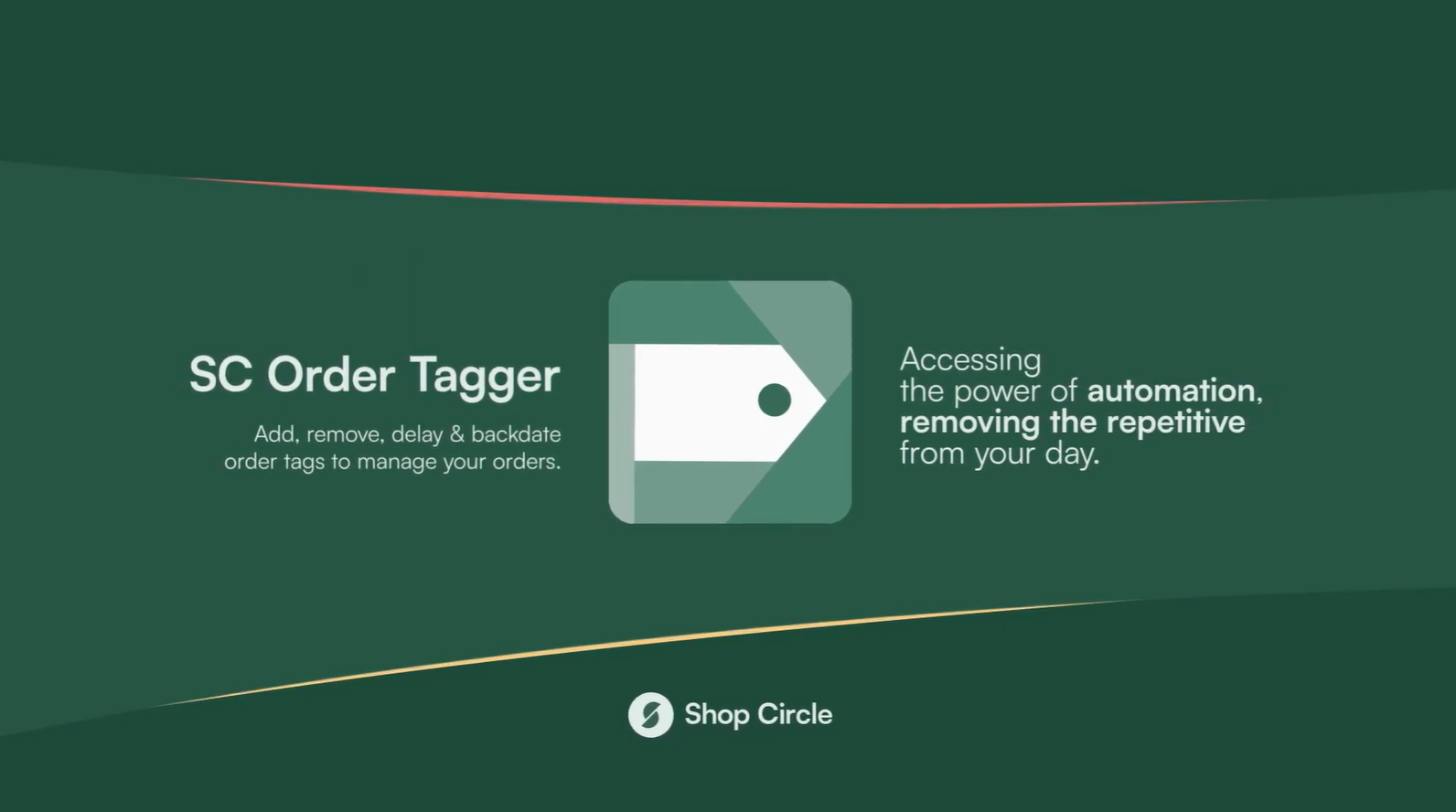 App Store Rating: ★★★★★ (4.9)
Shop Circle's Order Tags and Flow makes it easier to add tags to Shopify orders. But it doesn't automatically tag customers or products.
If you're looking for a tool that specifically tags orders, SC Order Tags might work for you. You can organize orders using unlimited workflows. You can add tags based on line items, delivery dates, order attributes, and inventory levels.
Price:
Free plan available

Growth: $15.99 per month

Enterprise: $99.99 per month
Key features:
Unlimited custom workflows specifically for order management.

Connect with shipping and fulfillment partners on the Shopify Admin panel.

Connect to automation apps like Zapier in paid options.
Auto Tags – All-in-One Tagging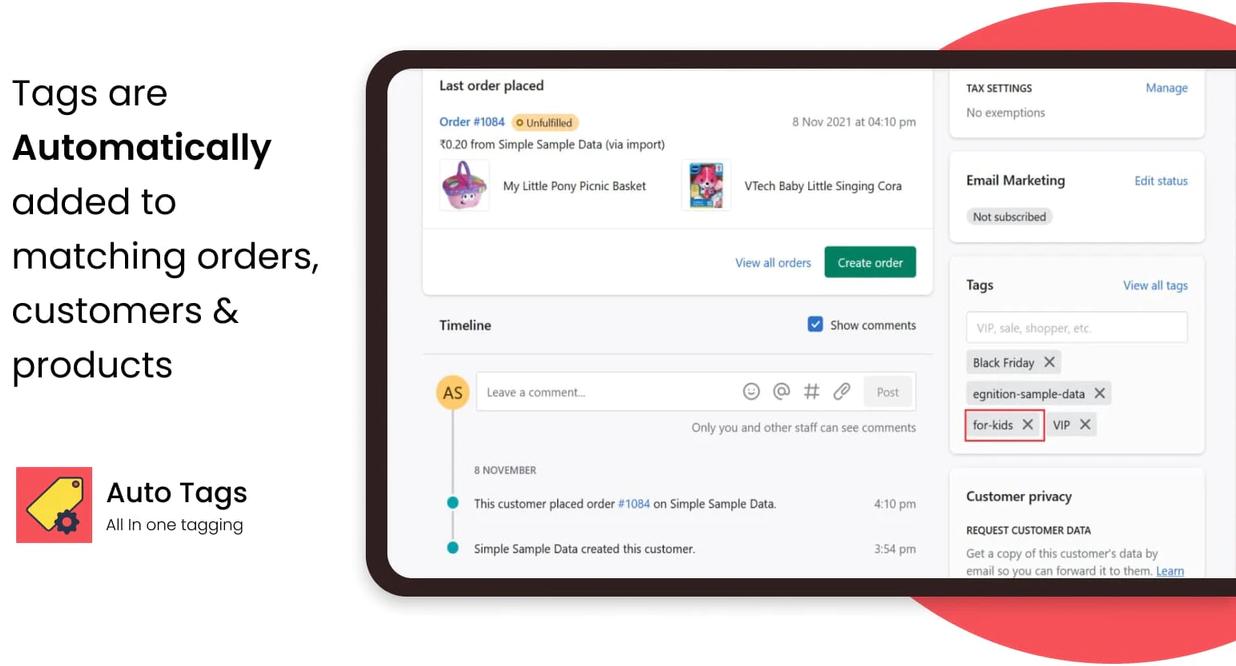 App Store Rating: ★★★★★ (5.0)
Auto Tags Shopify app can auto-tag orders, products, and customers. Once you set up a workflow with specific conditions, the app will keep tagging entries that fulfill those conditions in real-time. You can also tag existing data in the store by running a workflow.
The app allows you to create custom matching rules using operators like AND & OR. These rules can help streamline order management, customer segmentation, and product discovery.
Price:
Free plan is available

Basic: $8 per month

Professional: $15 per month

Business: $30 per month
Key features:
Combine custom matching rules using AND & OR operators.

Unlimited custom workflows with a library of 100+ workflows.
AOD Auto Tags Customer & Order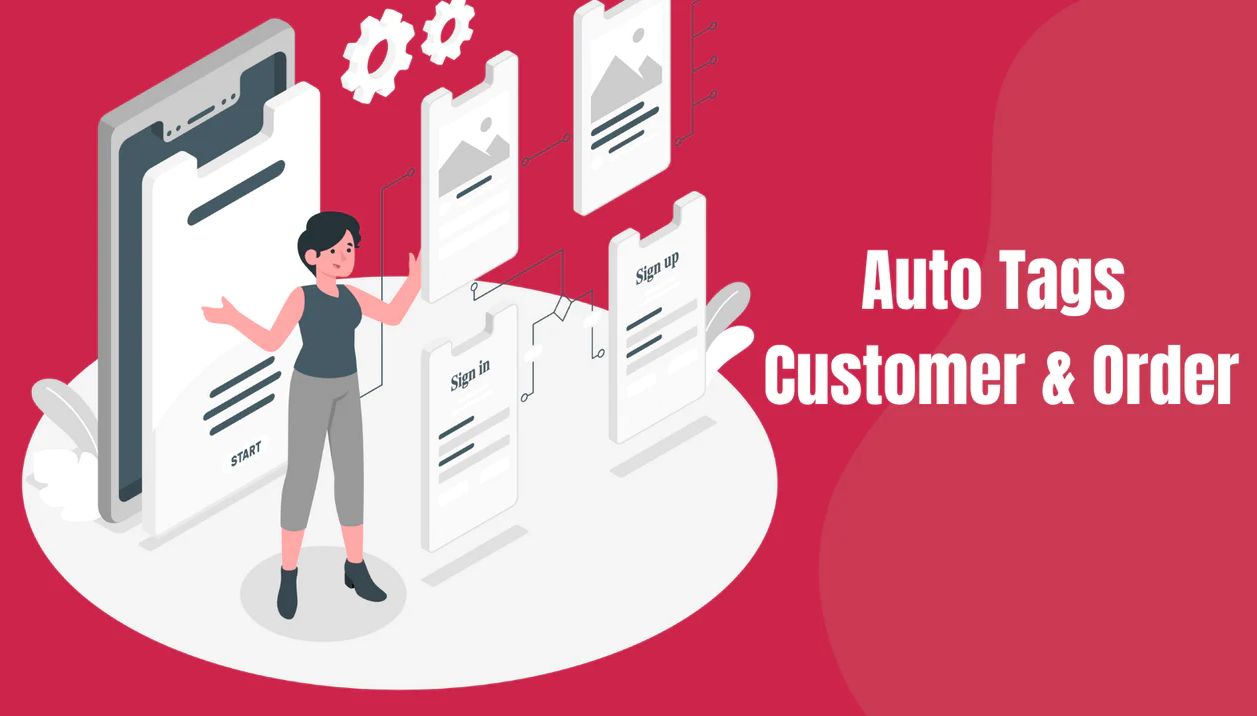 App Store Rating: ★★★★★ (4.7)
The customer and order tagging app from App on Demands helps you add or remove order and customer tags. The AOD Auto Tags Customer & Order app can group orders by tags to streamline fulfillment or trigger any order management actions by auto-tagging Shopify data.
There are no limits on the number of tags. But you can only add tags to orders and customers using this app in your Shopify store. It doesn't automatically tag other items like products or transfers.
Price:
Free option is available

Basic: $12.99 per month
Key features:
Auto-tag unlimited orders and customers.

60+ rules for order and customer tags.

Use backdate tags to match past orders to new workflows.
Omega Auto Tags Order Customer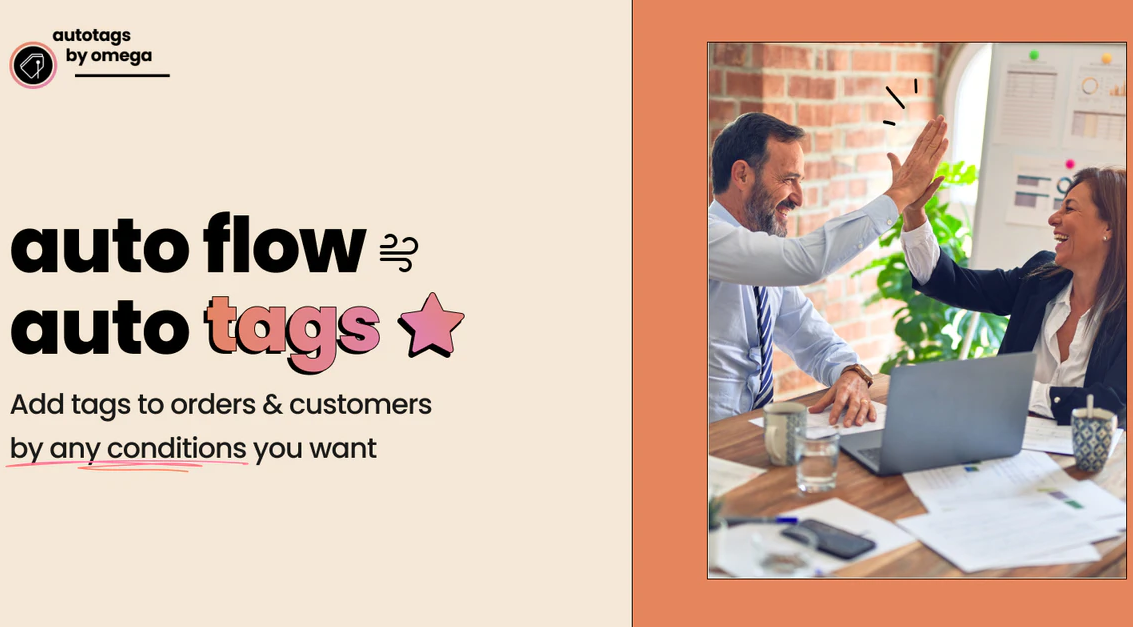 App Store Rating: ★★★★★ (5)
Omega's Auto Tags app in Shopify app store allows you to add as many tags as you want to customers and orders. Create a workflow or use a template to configure automated tagging.
The app also includes dynamic tagging. A dynamic tag changes along with the status of orders and customers. Note that the free plan only allows tagging up to 100 orders and 50 customers per month.
Price:
Free opton is available

Basic: $4.99 per month

Standard: $9.99 per month

Pro: $12.99 per month
Key features:
A library of workflow templates for common use cases.

Add dynamic tags that change along with orders and customers.

Add (or remove) tags to old orders.
TagRobot: Auto Tag Orders, Customers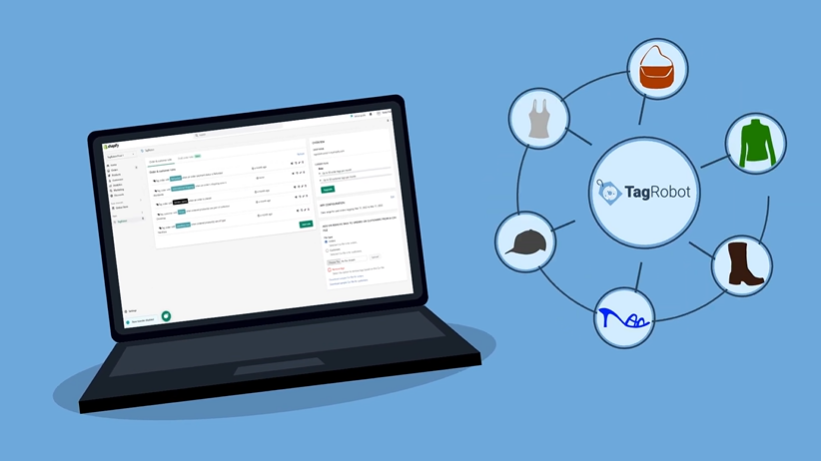 App Store Rating: ★★★★★ (4.9)
TagRobot is another Shopify tool that helps tag customers and orders. You can use TagRobot to add Shopify tags for order to streamline fulfillment and customers to segment them or offer customer-specific discounts. TR also allows users to add or remove tags in bulk by uploading a CSV file.
Both manual and dynamic tagging are available. The app can dynamically add tags to items based on order and line item attributes.
Price:
Free option is available.

Basic: $5 per month

Professional: $10 per month

Business: $25 per month
Key features:
50+ pre-built templates to automatically tag Shopify data.

Unlimited tagging for old orders and customers.

Bulk add or remove order and customer tags via a CSV upload.

Dynamic tagging to use in Shopify admin.
Tagit: Auto Tags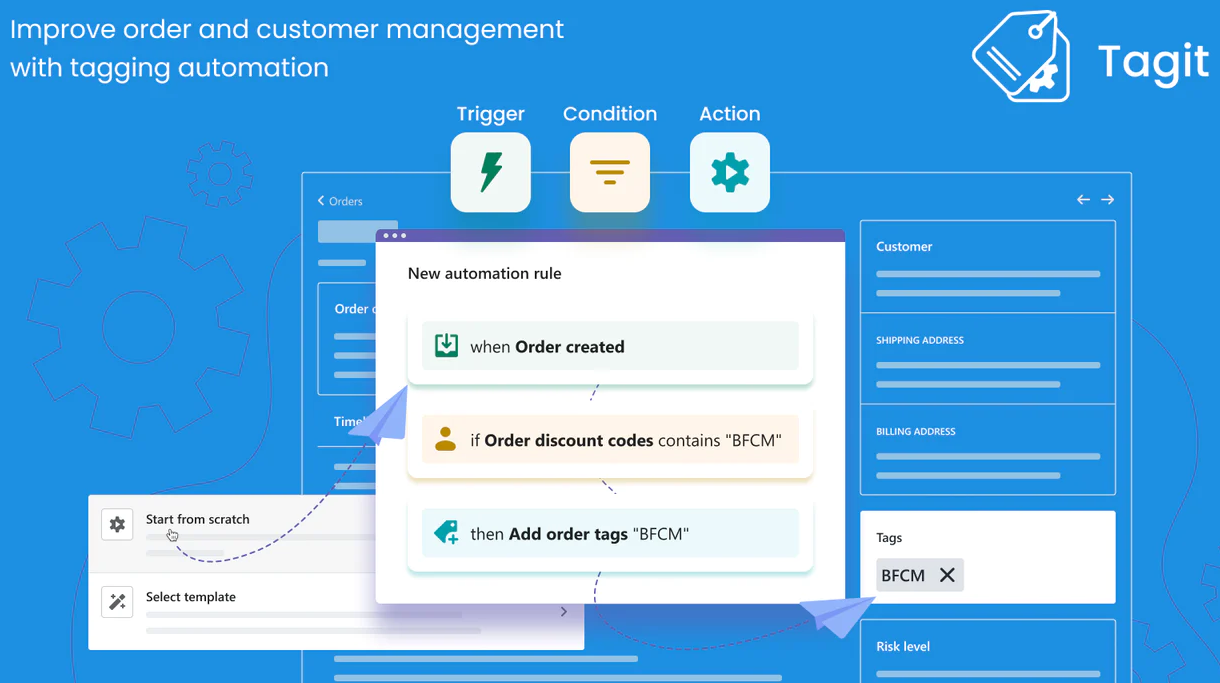 App Store Rating: ★★★★★ (5)
Tagit can create Shopify tags for orders and customers based on your configured rules. Create custom rules and make unique tags by passing dynamic values to them.
White Tagit is a great tool for someone who wants a free-forever tool, it doesn't offer as many features as its paid competitors. For example, you don't get ready-to-use workflow templates. You'll have to create all the rules from scratch yourself.
Price:
Key features:
Auto-tag customers and orders.

Set up tagging conditions using a wide range of criteria.

Track automation and control results using the activity log.
Importance of Shopify auto-tags in ecommerce
Being able to automatically tag the data in your Shopify store not only frees up your time, it also helps you to:
Organize data: Ecommerce stores generate and manage a ton of data. Managing product lists, orders, and customer information can be overwhelming. Using apps for the Shopify tags helps you organize this information without manual work.

Streamline order fulfillment: Organizing order data can help streamline fulfillment. For example, adding tags to sort confirmed orders by zip code or fulfillment zones can help you identify orders with the same delivery location so you can ship those orders together.

Improves product search: Tags make it easier for shoppers to search for products on your website. You can also tag products with tags like "bestseller" or "new arrival" to increase their appeal.
How to choose the best Shopify auto-tag app
Here's what you should look for in a Shopify auto-tag app:
Product, customer, and order auto-tagging: Ideally, you should select a tool that can auto-tag at least three elements: products, orders, and customers. Some apps only offer order tagging, limiting your ability to automatically tag customers or other data in your Shopify store.

Workflow templates: Being able to add custom rules is great. But a workflow template library is an excellent way to set up auto-tagging in seconds.

More automation features: Automation can streamline your entire ecommerce business. Why just limit yourself to automating tags? Apps like MESA help you automate almost every function of your business, including marketing and administration.
Do more with Shopify auto-tags without the work
Auto-tagging Shopify data is a powerful way to automate many tasks. From personalizing customer experience with customer tags to providing an excellent search experience using product tags, auto-tagging can transform how you operate.
Selecting the right auto-tagging app is critical. Try MESA to automate tagging and other parts of your business — it's free.
New Shopify Apps Weekly Newsletter
We watch for new apps then package them into an email sent every Tuesday.