Looking for a way to automate customer reviews with a tool that isn't Yotpo? In this piece, we'll compare Yotpo vs Stamped so you can figure out which tool works best for automating your reviews. 
Both software options offer customer review automation, following up with your customers on your behalf so you can enhance your brand online. Each merges seamlessly into a Shopify account, so you don't have to lift a finger to elicit new customer reviews.
Choosing from the best Shopify product review apps is a critical component of any ecommerce business. This level of marketing automation will enhance your brand and add social proof to every product you sell.
But which tool is better for automating the process?
Ready to save time by automating product reviews? Install MESA to easily manage those workflows for your business.
Main differences between Yotpo vs Stamped.io?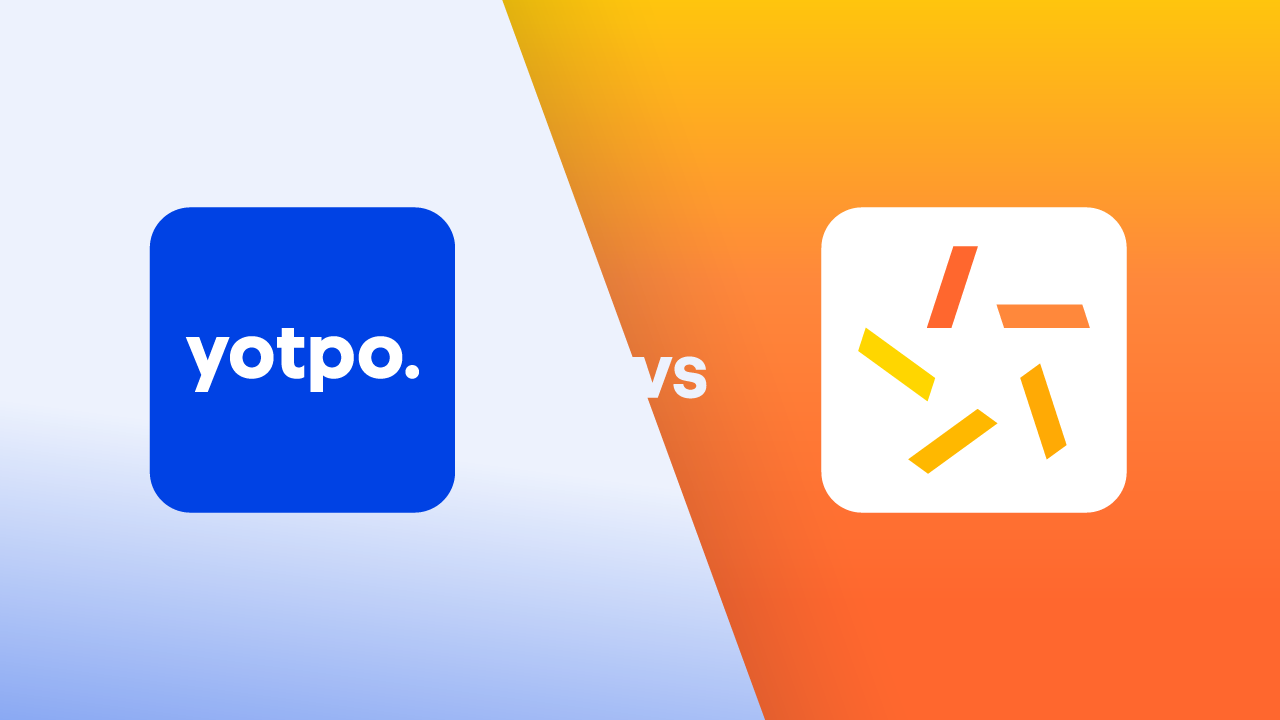 Both Stamped.io and Yotpo include free plans covering up to 50 customer orders per month. This means both have good introductory plans. But these plans might not cover your full needs if you sell many products. At 250 orders per month or more, you'll find yourself in Yotpo's custom pricing plans.
However, Stamped.io provides far more transparent pricing options for small-to-mid-sized businesses. That includes up to 1,500 monthly review requests with their $119/month "Business" offering. Additionally, you can acquire up to 3,500 monthly review requests before entering their custom pricing tiers.
Stamped.io also offers bundled pricing if you're interested in adding loyalty programs. With Yotpo, the total platform price tends to get confusing quickly, requiring a call with their sales team before you understand their complete price breakdown. If you're a growing company, you can work with Stamped.io for years before that's ever the case.
Exploring Stamped vs Yotpo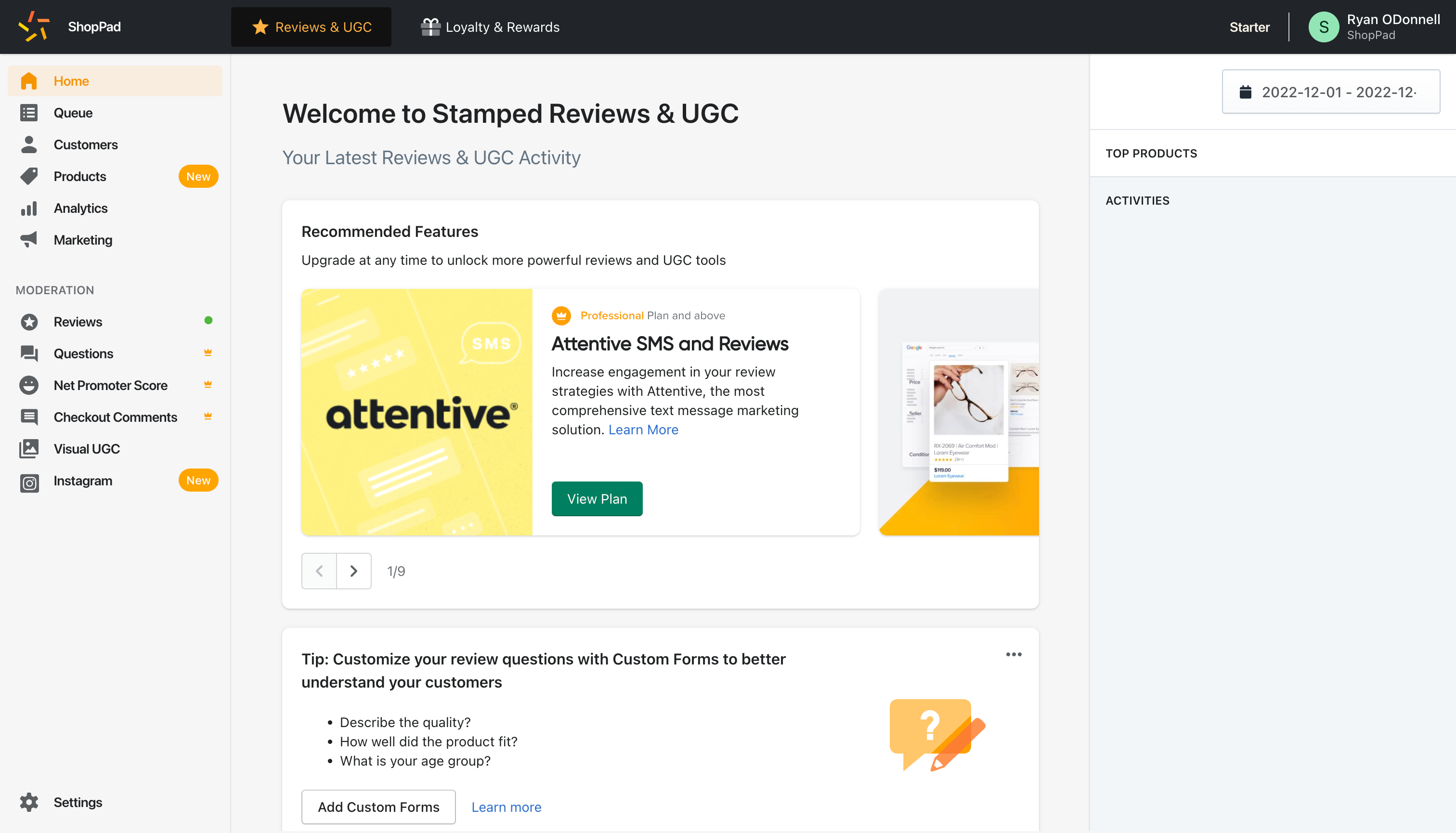 What is Stamped.io?
It's review management software giving you the platform to publish and manage customer product reviews right on your store. It provides that essential element every product page needs: trust. When potential buyers land on your product page and see 19 reviews, they'll believe they can trust that you're selling them a rock-solid product.
With nearly 6,000 reviews on the Shopify App Store, it's probably the most popular Yotpo alternative on the market.
One reason Stamped.io works as a Yotpo alternative is it offers plenty of great features for the price. Even the free version of Stamped.io will give you plenty to explore. You'll have up to 200 monthly review requests in Stamped.io. while Yotpo's free account only includes up to 50 monthly orders. Stamped also enables checkout reviews—for instant/real-time feedback—and photo reviews as part of its free package.
This isn't to say the Yotpo Review app free features are anything to sneeze at.
You can employ product star ratings, a free review widget, and include review tabs and badges to highlight that your Shopify store makes reviews available. Customers can even employ avatars on your site with the free version, potentially enhancing their relationship with your business.
In pitting Stamped vs. Yotpo head-to-head, there's one caveat: both are great solutions for automating your customer review process. However, both Yotpo and Stamped mainly focus on manual or user-facing features in their lowest pricing tiers. But having them in place can help you set up additional integrations so your business can stay on top of its customers.
Popular Workflow Templates:
Exploring Yotpo vs Stamped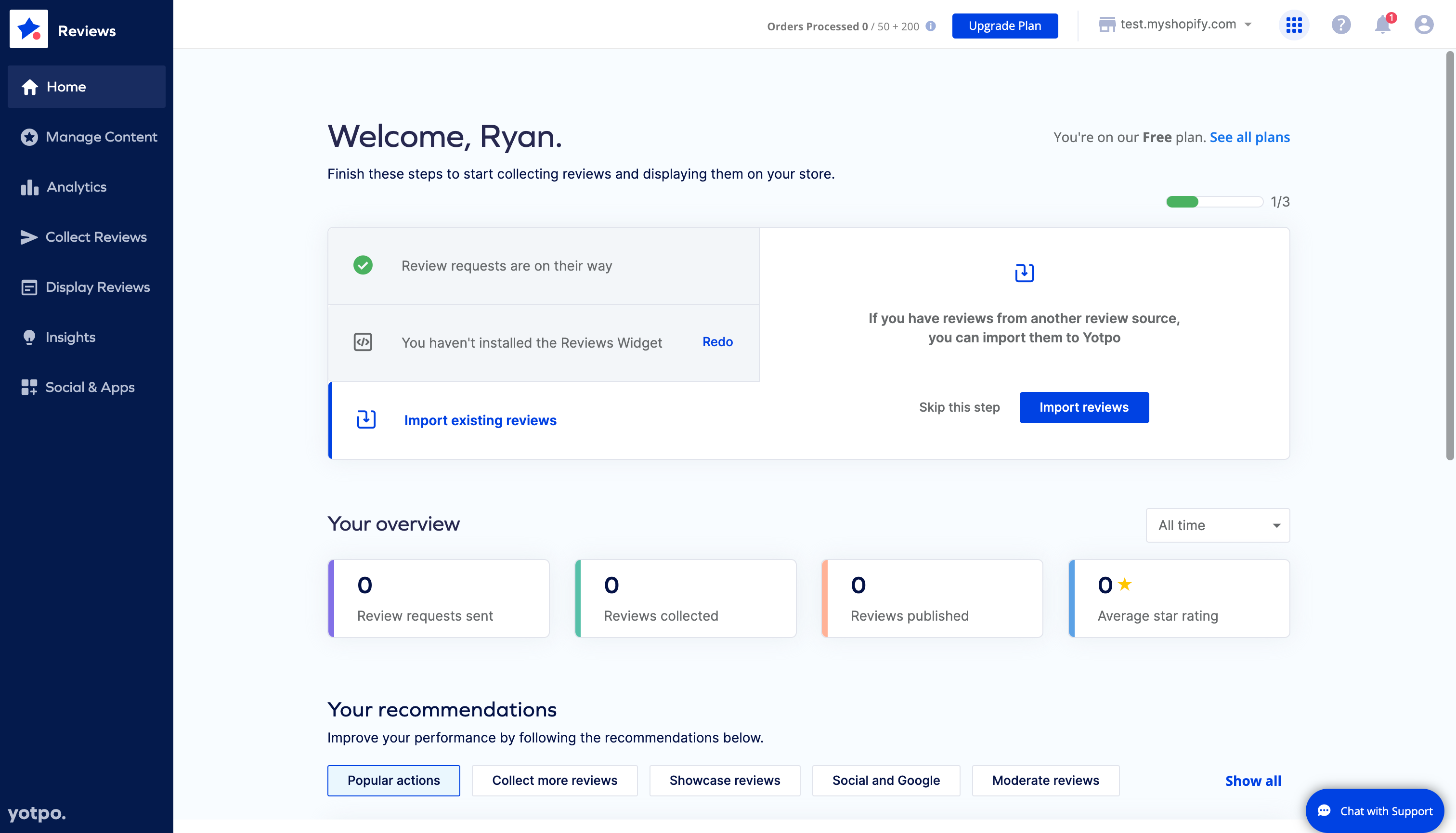 Why not Yotpo instead?
As a customer review platform, it offers plenty of great features to like—automation for customer reviews, SMS review requests for customers who just ordered, and the like.
It also features a suite of other offerings like loyalty programs and a subscription platform. The main difference between Yotpo and Stamped is the pricing structure. Otherwise, both offer ease of use and have stellar reviews on the Shopify app store, including over 5,000 reviews for Yotpo.
Popular Workflow Template:
What makes a great customer review automation app?
Both apps make it easy to "nudge" customers into leaving reviews—including via email or SMS. Let's look at how they fare in the following features:
Automating collecting, moderating, and analyzing reviews
Stamped is more likely to satisfy your automation needs at its lower pricing tiers—including collecting via email and SMS, moderating, and analyzing the incoming reviews you have to ensure they're up to snuff. You can also use Stamped to highlight specific reviews if you want to call attention to a specific product or business feature.
Easily integrate with your Shopify store
Although both offerings feature fantastic integrations with Shopify, the edge has to go with Yotpo, which also features a platform of other products that add some tantalizing features for Shopify businesses. Additional features like rewards and loyalty programs can merge nicely with their product review offerings, which gives brands more of a complete relationship-building experience even across social media.
Customize email and SMS templates to customers to apply your brands
Unique branding on emails and SMS is essential to remind customers who you are and what you do. Both customer support tools perform extremely well here. By a sliver, Yotpo's SMS push notifications nudge it over the edge. However, keep in mind that if pricing is a primary concern, you'll find that Stamped's features are just as robust.
Why automate customer reviews?
Reviews are all about trust with brands. And no one will bring out a credit card and place an order at your Shopify store if they don't trust you.
Over 90% of customers read customer reviews before making a purchase, making it one of the essential growth tools of your store. That leads to increased sales, especially for businesses just starting off and in quick need of some social proof that you are, in fact, a real business.
On top of that, your review app improves customer support and builds trust. Customers ultimately trust transparency. Putting your reviews out front is the ultimate sign of transparency—that your company is not controlling all of the content on your site but rather outsourcing some of it to happy customers.
Boost your marketing powers with automation
Both Stamped and Yotpo are powerful conversion tools for automating your customer reviews and adding growth elements to your product pages. But they'll work best when you synchronize them with one of our ready-to-use workflow templates. To make either one of them work, or if you need a workflow tailored to your needs, contact our experts today.
New Shopify Apps Weekly Newsletter
We watch for new apps then package them into an email sent every Tuesday.