Infinite Options to Etsy Automations
Create your own workflows between Infinite Options and Etsy
Easily design, create, and run automated workflows to use Infinite Options and Etsy together. Using Mesa'a visual workflow builder, you can define the automation workflow unique for your Shopify store. Transform the data during any integration step so it seamlessly fits however your business requires.
Start your automation when this happens:
Order Created

Starts when a Shopify order is created with Infinite Options details.

Receipt Created

Starts when a receipt is created.

Listing Created

Starts when a listing is created.
Then build your workflow to do this:
Retrieve Receipt

Grab all details about the receipt.

List Receipt

Catalog all receipts.

Submit Tracking Info Receipt

Confirm tracking information to a receipt.

Update Receipt Status Receipt

Modify a receipt's status.

Retrieve Listing

Grab all details about the listing.

List Listing

Catalog all listings.

Create Listing

Create a listing.

Update Listing

Modify a listing's details.

Delete Listing

Remove a listing.
Store design
Infinite Options creates unlimited product options that you can use for your product pages, boosting your sales by offering customizable products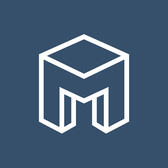 Create Infinite Options workflows today with Mesa and save yourself from those routine tasks. No programming required.
Try it Free for 14 Days