Various software solutions allow you to build an online store and start selling your products. But with more than 120 eCommerce platforms to choose from, how do you pick the right one for your business?
You need a platform that goes beyond just creating a beautiful website. The software must also help your business with features that help you manage your inventory, deliver better customer experiences, optimize marketing workflows, and more.
That's why as an eCommerce store, Shopify Plus is by far the best platform you can use to host your business. Nothing beats its ease of use, scalability, and unlimited automation capabilities.
Check out our guide on Shopify Plus benefits when you upgrade.
What is Shopify Plus?
Shopify Plus is the gold standard when it comes to eCommerce platforms. More than 10,000 stores worldwide are using the platform to engage their customers from anywhere and manage some of the most complex eCommerce operations.
Through Shopify's flexible APIs, you can instantly connect your online store to the systems and tools that it relies on for performance. The platform uses headless commerce technology, which completely separates the backend (inventory, orders, payment, etc) and front-end of your website.
As a result, it offers developers flexibility to customize your storefront however they'd like. They also get full control over every customer touchpoint to deliver a better user experience.
Plus-Only Perks For Fast-growing Merchants
An attractive perk that comes with Shopify Plus is that you can access exclusive tools to manage your store. These include:
Launchpad
Launchpad offers a simple way to schedule any themes, discounts, or product visibility at any time. It's going to be very practical for preparing yourself for big events throughout the year.
For example, let's say that it's Christmas. You can schedule your web design and special offers to reflect the period of the year for a better customer experience and more relevance. You can also track performance with real-time analytics to continue optimizing the customer journey.
Shopify Flow
Shopify Flow allows you to save time by automating some of the most repetitive eCommerce tasks. You get access to pre-made templates you can use for the most common tasks so you can focus on other areas of your business.
For example, that could be tracking all of your negative reviews in one spreadsheet. Or, extend your built-in automations to more apps and services.
Multi-Store Feature
If you're running more than one store, then Shopify plus has a feature for you. The platform allows you to manage multiple stores all in one dashboard and make changes at an operational level. You'll be able to move data and update product content across multiple stores at the same time.
Popular Shopify Plus Integrations
What do successful merchants integrate to Shopify Plus first? Growth happens in many forms and can start within many different departments. Here's a list of popular tools we see most often:
Enterprise Resource Planning (ERP)
As an eCommerce store, there are various processes you have to manage, such as your finance, HR, and supply chain management. Investing in enterprise resource planning (ERP) software goes a long way when it comes to saving time on these time-consuming aspects of business:

Odoo is the best business management software platform that you can connect to your Shopify Plus store. Whether it's to manage your billing or warehouse operations better, Odoo has a solution for you.
Odoo lets go of the need to use countless integrations at the same time just to manage your eCommerce store. It's going to save you valuable time from bouncing from app to app that you can use to focus on other areas of your business.
Odoo Workflow Templates
---
Customer Relationship Management (CRM)
Managing your relationship with your customers is vital to eCommerce success. It's what's going to create loyal fans for your brand and make customers come back for more. Some of the best CRM platforms on Shopify include: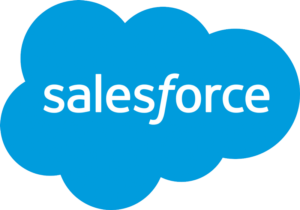 Salesforce Commerce Cloud helps the relationship between customers across different channels: social media, online website, mobile devices, and more. You can use the tool to optimize your conversion funnels, improve your customer service, or boost loyalty with offers.
The most significant advantage that comes with Salesforce Commerce Cloud is its advanced artificial intelligence feature. The AI feature will help better engage customers through personalized offers, optimize your search terms, and drive more revenue.
Salesforce Workflow Templates
---

HubSpot is an inbound marketing automation tool for improving your relationship with customers and growing your online store. Thanks to its advanced inbound capabilities, the platform can help you boost your revenue, personalize marketing campaigns, and drive more traffic.
Hubspot Workflow Templates
---
Marketing Automation
Marketing your eCommerce store to your target audience consists of a lot of time and hard work. Thankfully, there are various tools you can use that not only save you time but make your marketing campaigns much more effective:

Klaviyo is a marketing automation tool that uses email, SMS, and in-app notifications to target customers across different channels. It helps stores drive more revenue while freeing up time from reaching out to customers directly themselves.
The platform uses advanced segmentation and analytical capabilities to make sure that you're targeting the right customer with the right message. It will help identify opportunities for growth and get a clear idea of what type of campaigns are working best with your customers.
Klaviyo Workflow Templates
---

Omnisend is an omnichannel marketing solution built for the specific needs of eCommerce stores in mind. It comes with a simple-to-use interface so that even the less tech-savvy markets can start creating winning campaigns on time.
You can use Omnisend's drag and drop builder to create beautiful emails within minutes. It also comes with pre-built workflows and integration with SMS to target customers across different channels.
Omnisend Workflow Templates
---

Showcasing customer reviews on your online store is a great way to build social proof, gain the customer's trust, and drive more conversions. That's where Yotpo comes into play.
Yotpo allows stores to collect customer feedback across social media and on your website to showcase on your website. You can display your customer reviews at any conversion point on your website to optimize sales conversion.
---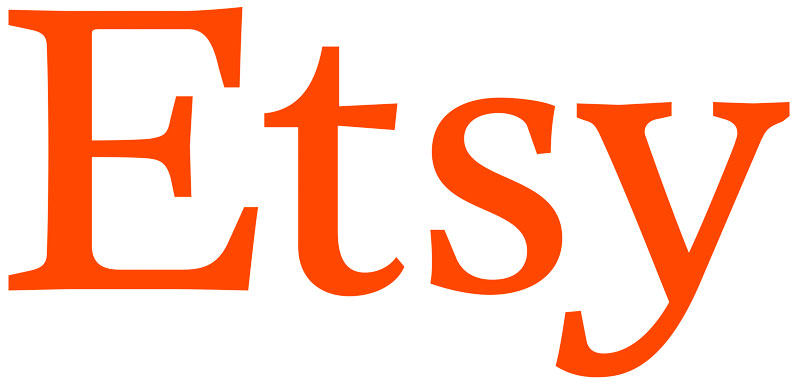 Etsy is a website where people can buy and sell handmade or vintage items. It is a good platform to sell your products because there is a large community of buyers and sellers, and it is easy to set up a shop and start selling.
Managing products and orders between Etsy and Shopify can be difficult without integrations. If Etsy is a viable sales channel for your products, Shopify to Etsy data streams can open massive new revenue sources.
---
Customer Service and Order Management
It's not enough to just build the best products. If you want to retain the most customers, you also need to be fulfilling purchases, managing orders effectively, and answering any questions customers may have on your products. Here are tools for better order management and customer service:

Shipstation is an inventory management software that automates shipping for your eCommerce store. It offers a quick solution for fulfilling orders, managing inventory, and shipping your products to customers.
For example, let's say that one of your most popular products is about to run out of stock. Shipstation will send you alerts directly so you can proceed to reorder stock before it becomes unavailable on your website. It's going to save you time from manually keeping track of your inventory yourself.
Shipstation Workflow Templates
---

Gorgias is a customer service platform that connects all of your customer feedback in one place. It allows you to quickly solve and manage customer requests, whether on social media or your website.
By keeping track of your customer feedback in one easy-to-use dashboard, your customer service agents will be able to respond to shoppers within minutes, not hours. As a result, you'll boost the customer experience and drive loyalty.
Gorgias Workflow Templates
---

Returnly is an integration that automates the whole eCommerce returns process for your customers. Instead of opting for a traditional return, customers that use Returnly can decide to exchange their returns with another item that better fits what they want.
Returnly provides you with data on how satisfied shoppers are with your returns process to improve the customer experience. You also gain insight into which items frequently return and why.
Returnly Workflow Templates
---
Example of Shopify Plus Success: GLDN
Need an example of the impact that Shopify Plus can bring to your store? GLDN is a jewelry store that desperately needed to streamline their order processing. Orders received from Etsy and their onlines stores needed to be entered into their Odoo ERP solution accurately.
They needed to tag products effectively based on important information to fulfill orders quickly during busy seasons. By connecting their store on Shopify Plus with MESA, they could self-manage repetitive tasks and decrease their processing time by a whopping 85%.
This helped them integrate their ERP solution on Shopify Plus in time for the holiday shopping season. They saved countless hours they could then use to engage and satisfy customers.
Get the Best Results for Your Store With Shopify Plus
If you're not using Shopify Plus to manage your store, you're missing out. You can't go wrong with the flexibility that it offers you and the unlimited amount of integrations that improve your performance. So what are you waiting for?
New Shopify Apps Weekly Newsletter
We watch for new apps then package them into an email sent every Tuesday.