In this blog post, we'll take a deep dive into two of the more popular subscription apps in the Shopify ecosystem – Recharge vs BOLD. We compare their interface, subscription functionality, and integrations.
Subscription-based e-commerce continues to surge in today's digital economy. Businesses are increasingly relying on recurring revenue models, with customers subscribing monthly or annually for products and services. With the rapid growth of this industry, subscriptions have become a major component of online shopping experiences around the world.
The subscription business model is experiencing exponential growth. The market is skyrocketing to $10.1 billion by 2025 at a staggering CAGR of 31.3%. This represents an impressive leap from 2020's value of only $2.6 billion. Additionally, it demonstrates that this sector will become increasingly dominant in the years ahead – estimated to reach 15-20% of total e-commerce by 2025 according to a report by McKinsey.
If you are an ecommerce business looking for a powerful subscription app to help manage your subscription orders, do you know what options are available to you? With so many out there, which one offers the best features for your own unique circumstances?
First, let's take a look at the importance of subscription management software for ecommerce businesses.
Ready to save time by automating subscriptions? Install MESA to easily manage subscription orders for your business.
Main differences between Recharge vs BOLD subscriptions?
Both BOLD and Recharge are the best Shopify apps where merchants can add subscription functionality to sell more products. While both are effective, they each come with their differences.
Ultimately, if your business is focused on exclusively selling products on a subscription basis, we recommend Recharge. If you have both an inventory of products and a subset is offered as a subscription, then BOLD is better.
Recharge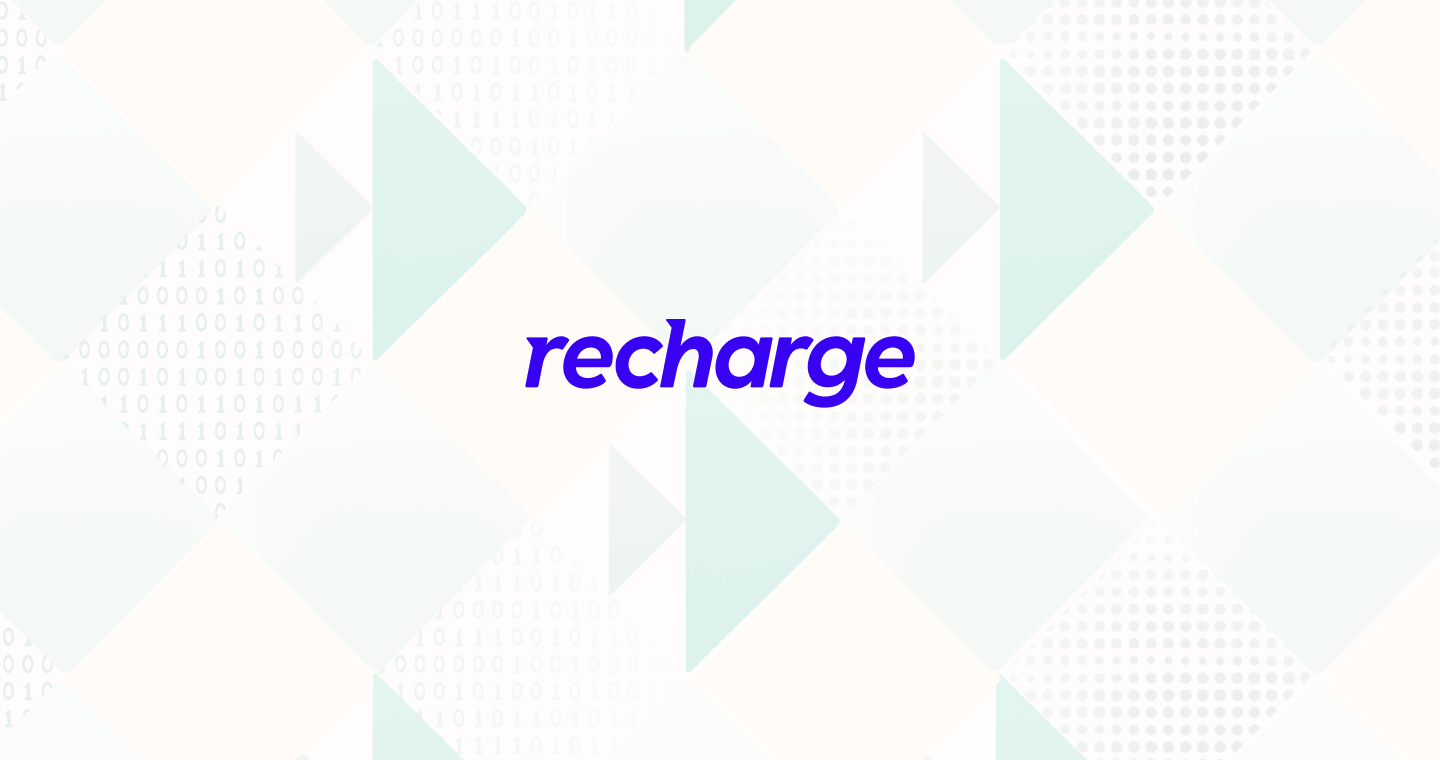 The recurring payments app, Recharge, is powerful subscription management software. It's designed to make it easy for ecommerce merchants to set up, manage and scale their subscription businesses. Recharge focuses solely on subscriptions.
It helps business owners easily track customer data, automate recurring sales and manage failed payments in real-time. The Recharge app integrates with popular platforms like Shopify so merchants can easily sync customer data across multiple stores.
BOLD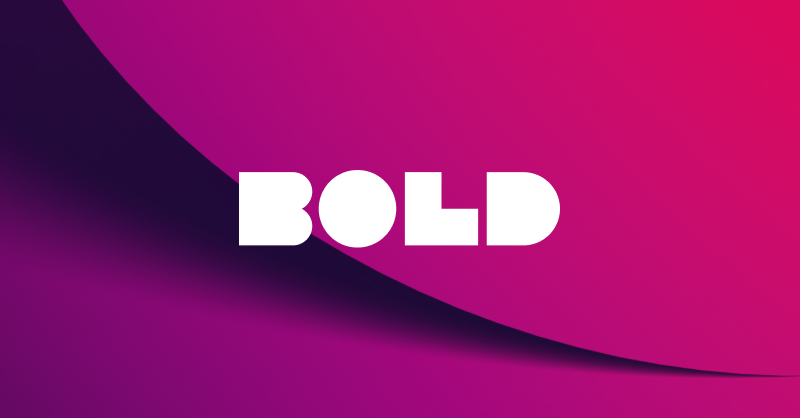 BOLD Commerce is another robust ecommerce platform. Their subscription app enables businesses to set up recurring orders, process payments quickly, and simplify the entire customer experience with automated processes.
BOLD is more geared towards a wider range of e-commerce functionality, such as upselling and cross-selling. However, it provides a range of features such as subscription bundles, discounts on subscriptions, and integrated payment gateways that help streamline the checkout process for customers. This app also integrates with the likes of Shopify.
Exploring Recharge vs BOLD
★★★★★ 4.7 rating | 1,312 reviews
Free plan available, 1% transaction fees + 10¢ per order
When it comes to choosing the right platform for your own unique business needs, there are a few other key differences to consider. Let's start with Recharge.
Recharge is a powerful Shopify app that empowers merchants to revolutionize their sales. It enables them to monetize their products more effectively through subscriptions, whilst taking care of the entire billing process with automated payment handling and order fulfillment.
Additionally, Recharge offers marketers some serious analytic firepower. It's great for tracking trends, and knowing the average subscriber value as well as an easy-to-use platform for growing their business sustainably over time.
Automate Order Fulfillment
Recharge's built-in functionality allows subscribers to place orders and ship them without manual intervention, meaning all those tedious tasks associated with subscription products can be avoided. This not only helps streamline processes but also cuts down on potential mistakes – making life just that little bit easier.
Subscription Options
Recharge offers more flexibility when it comes to subscription options. Merchants can set up subscriptions with fixed intervals (weekly, monthly, or annually) or offer subscribers the ability to completely customize the frequency and duration of their upcoming orders.
Seamless Integrations
Recharge provides merchants with powerful integration capabilities to help automate their business. Using the Recharge API to connect with apps like Yotpo, Klaviyo, and Shipstation, tasks such as abandoned cart emails or fulfillment workflow triggers can be managed quickly and efficiently. This help businesses offer a truly seamless experience.
Exploring BOLD vs Recharge
★★★★☆ 4.0 rating | 279 reviews
60-day free trial, 1% transaction fees
BOLD is the perfect tool for Shopify stores looking to leverage subscription services. With a broad range of robust features, you can easily and effectively reach customers who want recurring purchases from your store—all without requiring any long-term commitments or contracts.
Its pay-as-you-go pricing model offers significant cost savings compared to Recharge's monthly fee plus transaction charge system.
Let's take a look at some of the key BOLD features.
Subscription Product Tagging
With Bold, you can easily set specific tags to identify your products as subscriptions. This feature allows for targeted promotion of subscription items and easier navigation within your store – helping them quickly find what they're looking for.
Detailed Analytics
Bold offers a powerful analytics dashboard to take the guesswork out of active subscribers. Get detailed view of your customer cohorts and identify any trends or potential issues quickly so that you can make data-driven decisions about which products, promotions, and services will best meet their needs.
Custom Subscription Forms
With Bold, you can create custom subscription forms that will perfectly fit the theme engine of your website. Plus, use these unique digital tools to gather important customer details like their preferences or delivery frequency for a more personalized subscriptions.
What makes a great subscription automation app?
First of all, a great product subscription app for the likes of Shopify should be user-friendly and easy to navigate so that users can quickly set up and manage their subscription plans. The app should also offer a variety of features, such as the ability to customize billing cycles, payment methods, and automatic renewal options.
Additionally, the app should have robust support in case users experience any issues or need assistance with setting up their plans. The subscription automation app should also be secure and reliable so that your customer's data is protected at all times.
Here are a few other features you should look out for.
Automatic Billing and Renewal:
This feature is essential for keeping your customers' subscriptions up-to-date, as well as helping you to track and manage payments.
Order Management:
A great subscription product app should also have a reliable order management system, so you can easily track, process, and fulfill subscriptions across upcoming orders.
Analytics:
Having access to detailed analytics is key for gaining valuable insights into customer behavior. With the right data, you'll be able to make informed decisions on what products, services, and promotions to offer your customers.
Customizable Checkout:
Having a customizable checkout feature is important for creating an easy and seamless shopping experience. This feature allows you to customize the checkout process according to your store's unique needs.
Integrations:
It's also a good idea to look for an app that offers a range of integrations with other apps. This way, you'll be able to create powerful automation and trigger workflows, allowing you to manage your entire subscription service more efficiently.
Scalability:
The best subscription service apps should be highly scalable, so you can easily scale up and down as needed. This helps ensure that your store is never overburdened with too much or too little capacity.
Customer Support:
Finally, great support is essential for any subscription product app. Having a reliable support team on hand to provide assistance when needed is key to providing an excellent customer experience.
With these must-have features in place, you can ensure that your customers have an enjoyable and worry-free experience when signing up for subscription plans with your business.
Why automate recurring billing and subscription products?
With subscription-based ecommerce, businesses are able to guarantee consistent revenue streams while also making it easier for customers to access and purchase their products. This appeals to shoppers who want the convenience of regular deliveries and the ability to manage their orders with ease.
Subscription management software not only helps business owners keep track of all their customers' orders, but also helps them scale their operations and streamline the customer experience. It automates manual processes such as billing, shipping, and order fulfillment so businesses can save time and focus more on growing their business.
Automating recurring billing and subscription products can help your business in a number of ways.
A Streamlined Process:
First, it helps to streamline processes so that you don't have to manually process upcoming charges for each order. This saves time and allows you to focus on other aspects of running your business.
Simplicity:
Automating the payment process makes it easier for customers to purchase subscriptions from your store because they can easily set up recurring payments with just a few clicks.
Better Customer Retention:
Automating your recurring billing and subscription product processes can also help you to improve customer retention. By providing a seamless payment process, customers will be more likely to stick with your business for the long term.
Better Shopper Insights:
Customer insights are far more important than many business owners think. With access to detailed analytics, you'll be able to gain valuable insights into customer behavior and make informed decisions on what products, services, and promotions to offer them. In today's business landscape, being able to make data-driven decisions is key.
Transparency:
Such systems provide greater transparency for both you and your customers – allowing customers to access their payment history, as well as giving you detailed analytics about behavior and preferences.
Reduced Risk of Errors:
Finally, automating billing and subscription products reduces the risk of errors because the payment process is handled automatically. Manual processes often result in customer dissatisfaction due to human error which can lead to ordering mishaps. Automation of these activities offers a solution by eliminating potential errors, resulting in improved shopper experiences and satisfaction.
Boost your subscription powers with automation
For large businesses looking to streamline the process of handling recurring orders, both BOLD and Recharge offer a range of automation features. Whichever you choose, there will still be gaps when it comes to automated workflows unique for your business.
This is where MESA comes in.
MESA is the ultimate automation management tool. It has powerful workflow features that allow you to integrate with Recharge, BOLD, and other payment apps, so you have complete control over your subscription process.
We know how to automate subscriptions. Read our secrets to automating Recharge.
On top of being easy to use, our experts provide free onboarding so that whatever your needs may be, they'll have you up and running without delays. You can start with one of our ready-to-use workflow templates, or you can have one tailored exactly to your needs. The choice is yours.
If you are looking for powerful workflow automation to enable you to maximize the returns for either Recharge or BOLD subscription apps, send us your contact details and we'll be in touch in a flash.
Or check out our popular workflow templates:
New Shopify Apps Weekly Newsletter
We watch for new apps then package them into an email sent every Tuesday.