The rise of omnichannel commerce businesses means consumers are not restricted to traditional brick-and-mortar stores for buying experiences. As a result, businesses of all sizes must be able to effectively adapt their selling operations to reach more customers in different ways. The debate between Square vs Shopify greatly depends on your business operations but its worth understand them both.
To build your online and brick-and-mortar store, you must determine which online platform offers the best ecommerce features for your business and how much investment is required.
Square vs Shopify is a comparison that often arises when discussing which platform is most suitable to process payments from anywhere. Both offer cutting-edge ecommerce features and reliable POS systems that make it easier for shoppers to find what they're looking for and complete purchases with ease—but which one ultimately has what you need?
Read on to learn about both platforms' strengths, weaknesses, and practical use cases so you can decide if Shopify vs Square is right for your business.
Ready to connect Square with your Shopify store? Install MESA to save time from manual tasks saving data between these two systems.
Main differences between Square vs Shopify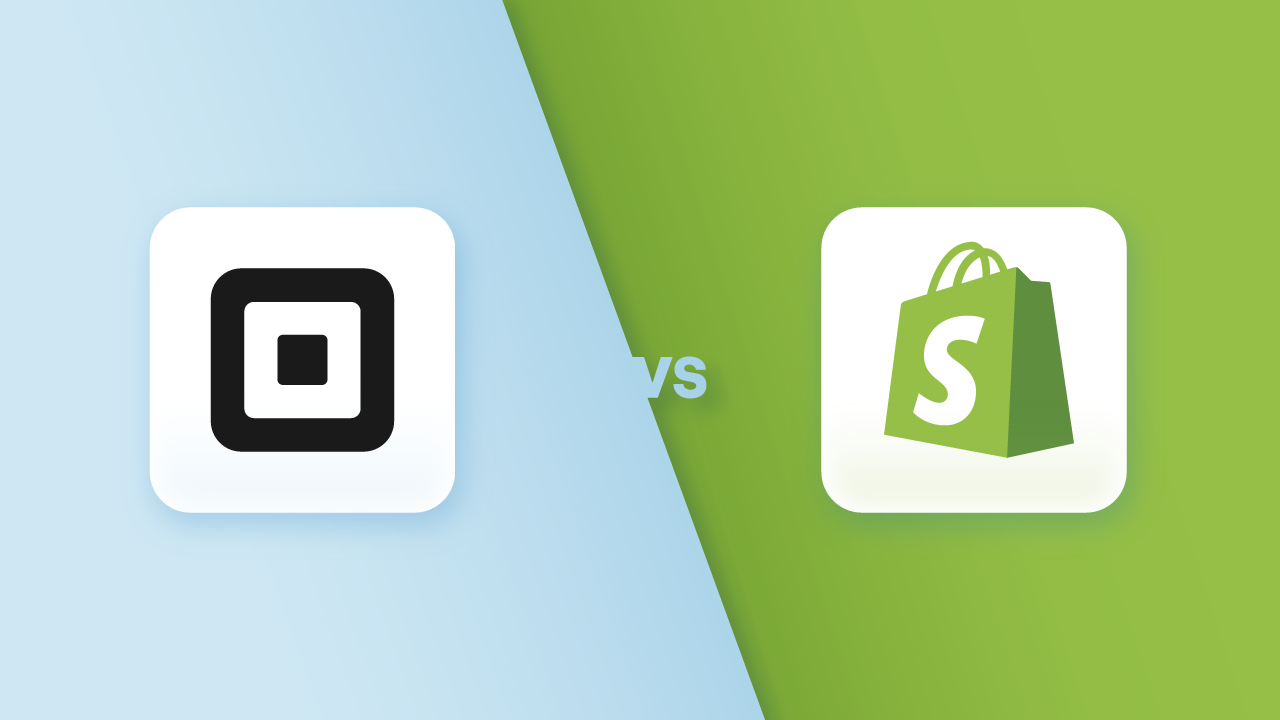 We recommend leaning into their strengths. Determine where majority of your sales come from. If most comes from in-person or physical retail locations, Square is for you. However, if orders primarily originate from your website or other online channels, Shopify is your best bet. There are even circumstance when you should integrate Square to Shopify to enjoy the best of both platforms.
When it comes to choosing an ecommerce platform for your business, understanding the comparison between Shopify vs Square and well as Square with Shopify if both are needed. While both offer great solutions, they have distinct differences in POS features, monthly fees, and online store options.
Square has been a leader in the payment industry since its founding in 2009 and offers a straightforward POS system with comprehensive customer data analytics. On the other hand, Shopify has become widely popular due to its accessible user-friendly interface, extensive customization options, and reliable customer service team.
The suitability of each platform depends on your business needs. Therefore it is important to take into consideration factors like online store needs, processing fees, monthly fees, and POS features before making a decision.
Ultimately, picking the right platform will help ensure the success of your ecommerce operation.
Exploring Square
Square is more than just a platform — it's a game-changer for retail businesses.
IIt's designed to be simple, so you don't require a computer science degree to launch your online store. Along with its slick, approachable interface, Square boasts an arsenal of versatile and user-friendly features like manage inventory, taxes, and payments.
Plus, with its dynamic insights and custom reports, you can get a deeper understanding of your customers and pricing strategies. Whether you're a startup or a seasoned pro, Square is the smart choice for anyone looking to streamline their ecommerce game.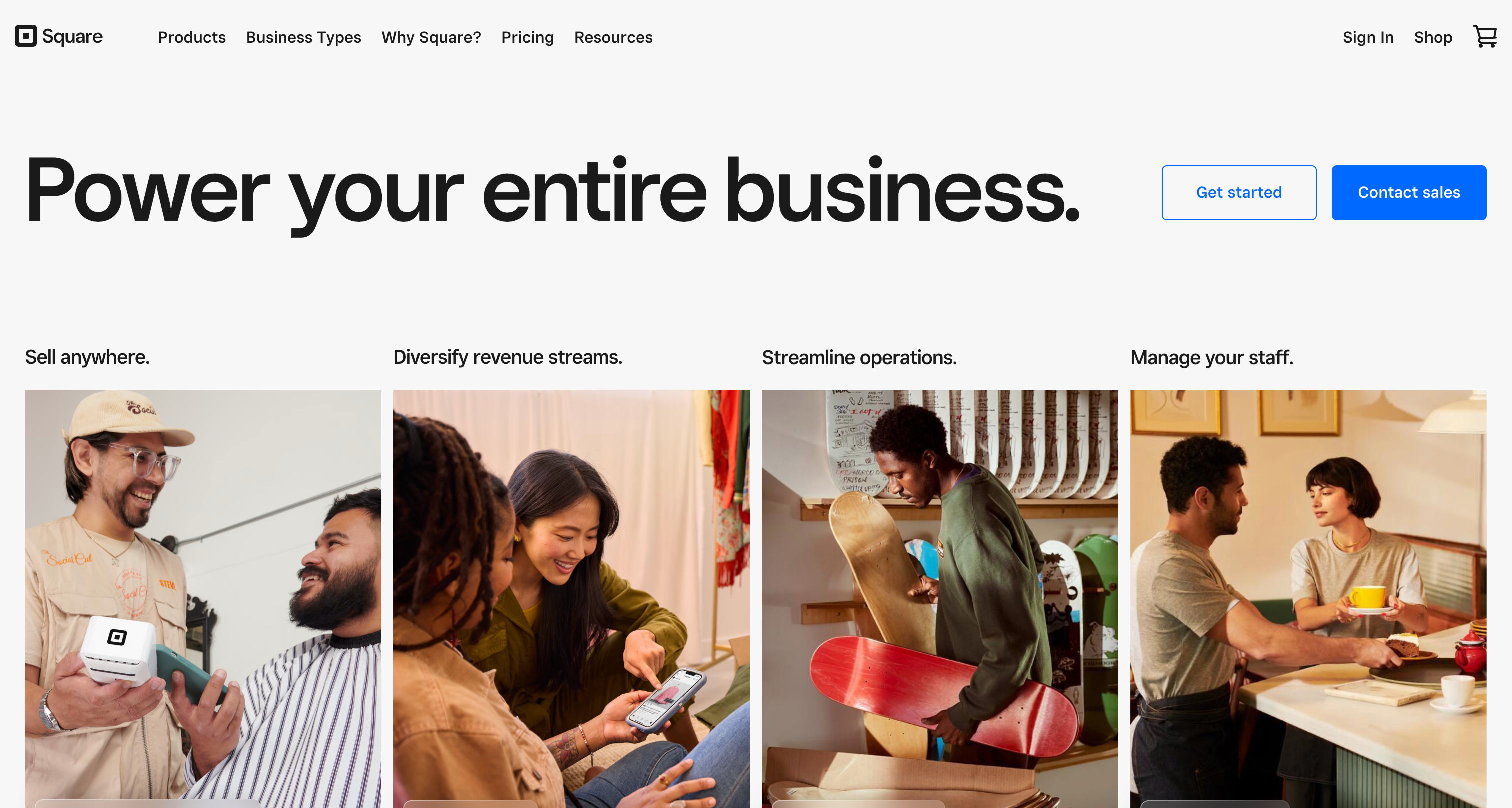 When it comes to Square's POS system, Square is a powerhouse.
With its flexibility and expansive feature set, their POS software provides users with the power, scalability, and all-in-one solutions needed to create an exceptional shopping experience.
Whether you're looking for an affordable option for small business owners or need more robust functionality for selling online – Square has what you need.
Square Features
Online payments solution that allows your customers to pay with most major credit cards, Apple Pay, and other digital wallets.

An integrated system to manage inventory.

You can process payments from anywhere in the world at no additional cost.

The ability to create custom promotions and discounts.

Integrated customer service and reporting tools.

Security features like fraud protection, data encryption, and PCI compliance.
Exploring Shopify
Shopify is a powerhouse in the world of ecommerce platforms, providing merchants with an all-in-one solution for managing their online and retail business.
With a user-friendly interface and a thorough onboarding process, it's no surprise that Shopify has gained widespread popularity. But it's not just a pretty face. Shopify offers a wealth of features, including POS systems and inventory management tools.
From product images to variations, Shopify gives you the power to create an online shopping experience that truly reflects your brand. If you're looking to launch a new online store or take your existing one to the next level, Shopify is undoubtedly one of the top ecommerce platforms worth considering.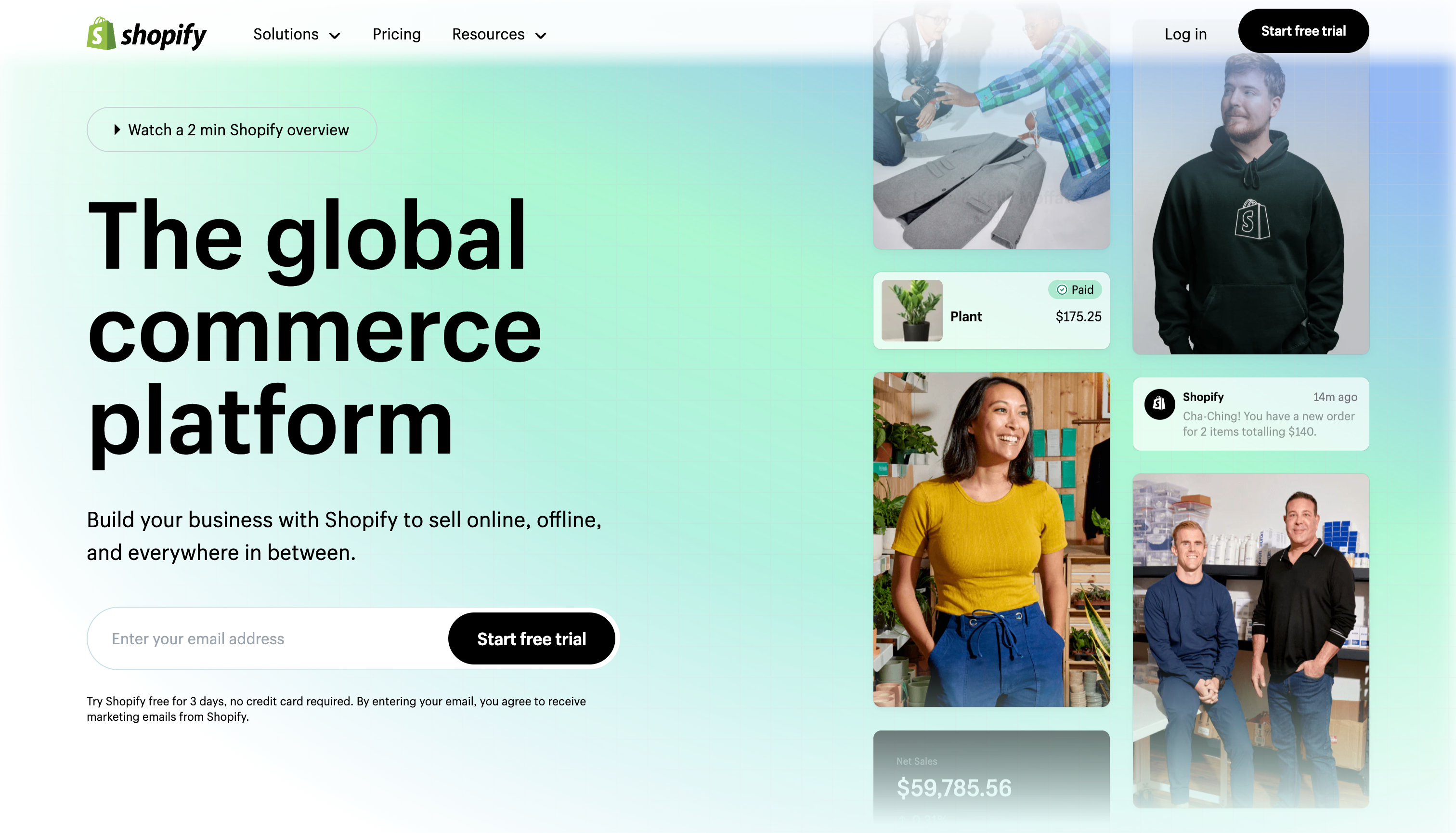 Shopify is known for its ease of use. From payment processing to team management, it offers every small business the ability to build and maintain a successful online store from start to finish.
The back-end system is flexible and integrates with dozens of ecommerce apps to extend its capabilities even further. Additionally, the Shopify store itself can be customizable via themes and extensions, allowing for a unique look and feel in order to reflect the identity of your brand.
The ability to view detailed insights into consumer behavior also allows you to make decisions quickly and accurately, making it an essential tool for conquering the competitive world of online shopping.
Shopify Features
A fully integrated payment gateway.

Easy-to-use dashboard with detailed analytics and reports.

Access to hundreds of professional themes and extensions that are customizable.

The ability to create unlimited products and categories.

Automated shipping labels and tracking numbers for easy order fulfillment.

Support for multiple languages and currencies.

POS app that turns any mobile devices into a in person terminal.

Digital email marketing tools that allow you to reach more customers and grow sales.
What makes a great ecommerce platform?
When it comes to choosing an commerce platform, you need to look for features that are tailored to the business model and customer base.
Some of the key features to consider include:
Scalability – The platform needs to be able to handle a growing customer base and orders. It should also be easily adjusted or upgraded as needed without downtime.

Security – Platforms must provide secure online transactions for customers, with data encryption and other safeguards in place.

User-friendly interface – Customers should have a simple, intuitive experience when shopping on the platform.

Reliability – An ecommerce platform needs to be available and responsive at all times, without any unexpected downtime or slowdowns.

Integrations – The platform should support integrations with other services, such as payment processors, shipping services, and customer management tools.

Customization – Managers should be able to customize the platform's look and feel, as well as features such as product categories and search filters.
Let's take a closer look at key features that you need to consider when selecting an ecommerce platform for your business, whether that be Square of Shopify.
Payment Processing and Fees
When choosing any ecommerce platform, you must consider payment processing fees and gateway options as well as ease of setup and overall cost. Shopify offers a wide variety of online payments providers, while Square allows merchants to easily track sales through integrated point-of-sale hardware and software, but access to features such as shipping and inventory incur additional costs.
Shopify offers a range of payment providers, including its native gateway, Shopify Payments, powered by Stripe. This option streamlines transactions, offers competitive processing fees, and ensures smooth integration with your online store. However, if you prefer to use a third-party provider, Shopify supports over 100 alternatives, allowing for flexibility in your transaction fees and choosing one that fits your needs.
On the other hand, Square primarily focuses on point-of-sale solutions for brick-and-mortar businesses. It offers a user-friendly interface and flat-rate pricing, making it an attractive choice for small businesses. Square also supports online payments, but with a limited choice of payment providers compared to Shopify.
Whichever platform you choose, make sure that you also consider the following:
Currency and country support

Comparing plans and feature sets

Hidden costs and potential upsells
Do your research, read reviews from other merchants familiar with all platforms that you are considering, and carefully weigh which payment processing offers are best for you.
Storefront and Customization
Your online store is the public face of the business, so a well-designed ecommerce website is essential. When it comes to customization, both Shopify and Square allow merchants to create unique online stores tailored to your needs.
Shopify is renowned for its extensive customization capabilities, offering a wide variety of professional themes and templates. With a user-friendly interface and powerful tools, you can easily tweak layouts, colors, and fonts to create a unique store experience. Shopify's app store further enhances your site with additional features and integrations, catering to various business needs.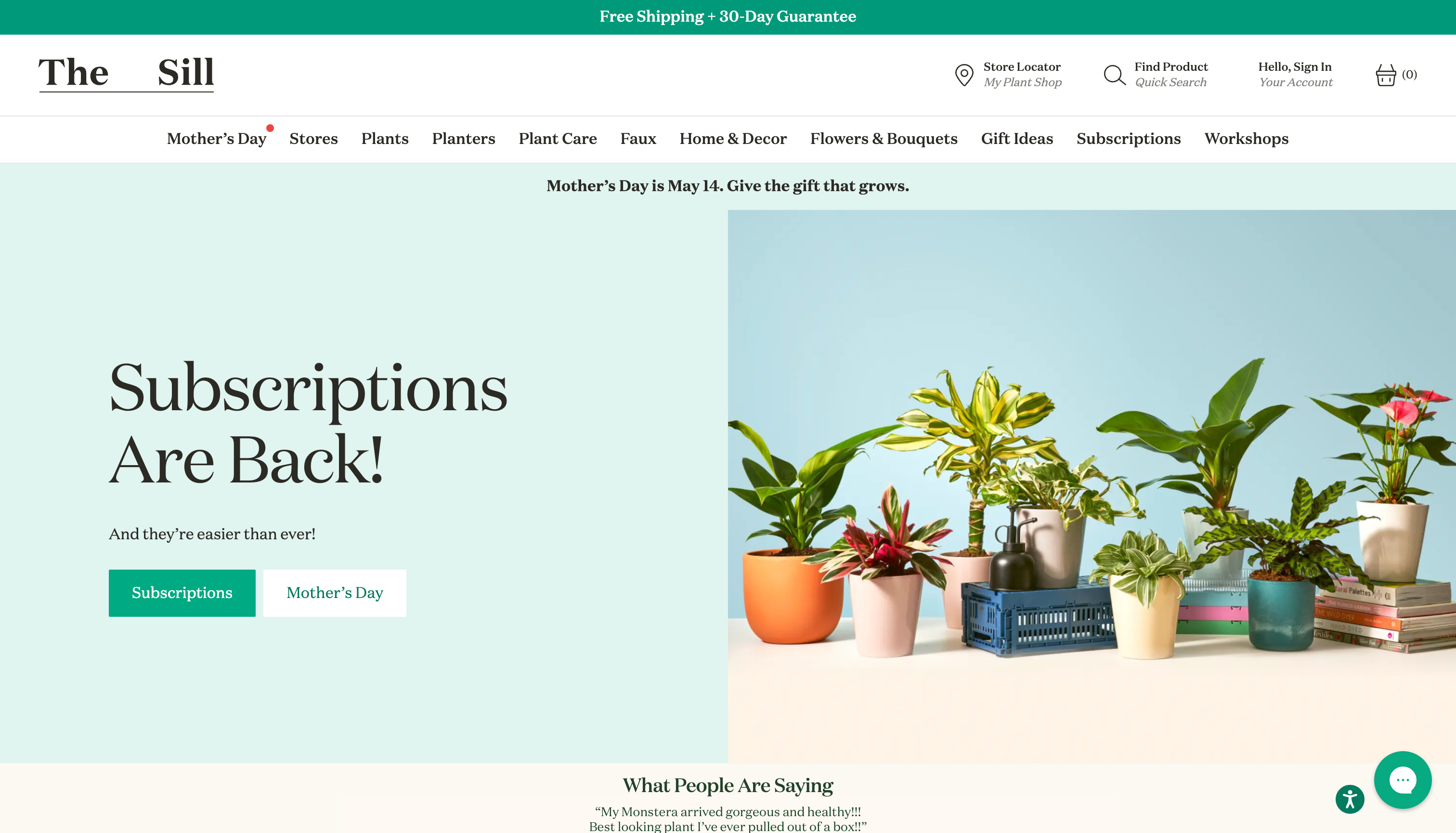 In contrast, Square's primary focus is on POS features, and its e-commerce capabilities are more limited. Square Online provides a straightforward and easy-to-use platform for building a basic online store. While customization options are available, they don't match the depth and breadth of Shopify's offerings. Square may be a better fit for small businesses seeking a simple, no-frills online store with minimal customization requirements.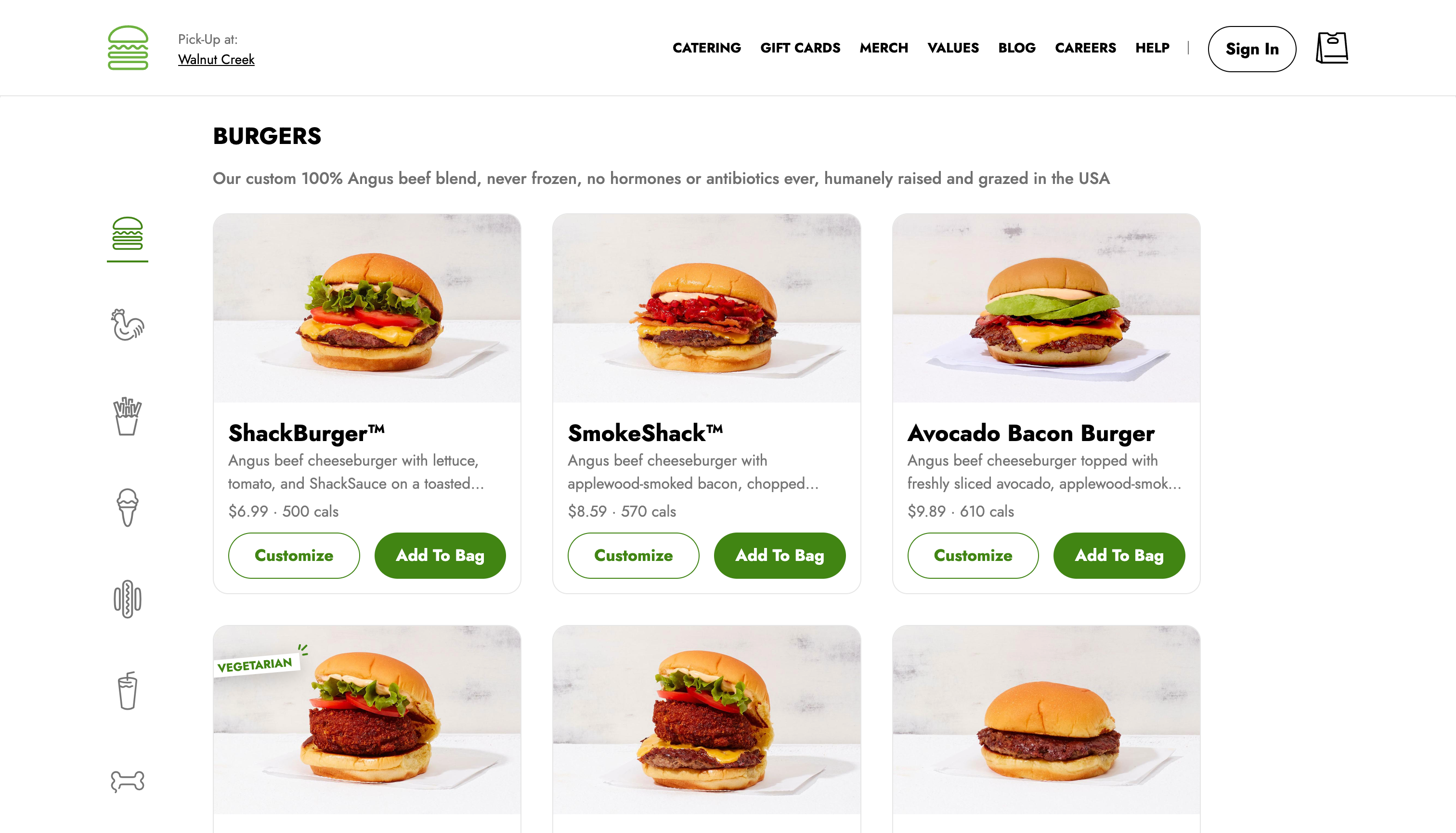 Your choice between Shopify and Square should hinge on your customization needs and the level of sophistication desired for your online storefront. Shopify excels in providing extensive options and flexibility, while Square offers a simpler approach for businesses with basic requirements.
Sales Channels and Integration
Expanding your sales channels and integrating seamlessly with other platforms is essential for e-commerce growth.
Shopify boasts an impressive range of sales channels, including online stores, social media, marketplaces, and more. This allows businesses to diversify their reach and cater to various customer preferences. Furthermore, Shopify's app store offers a vast selection of integrations, enabling you to connect your online store with popular platforms like Facebook, Instagram, Amazon, and eBay, as well as third-party apps for marketing, inventory, and customer service.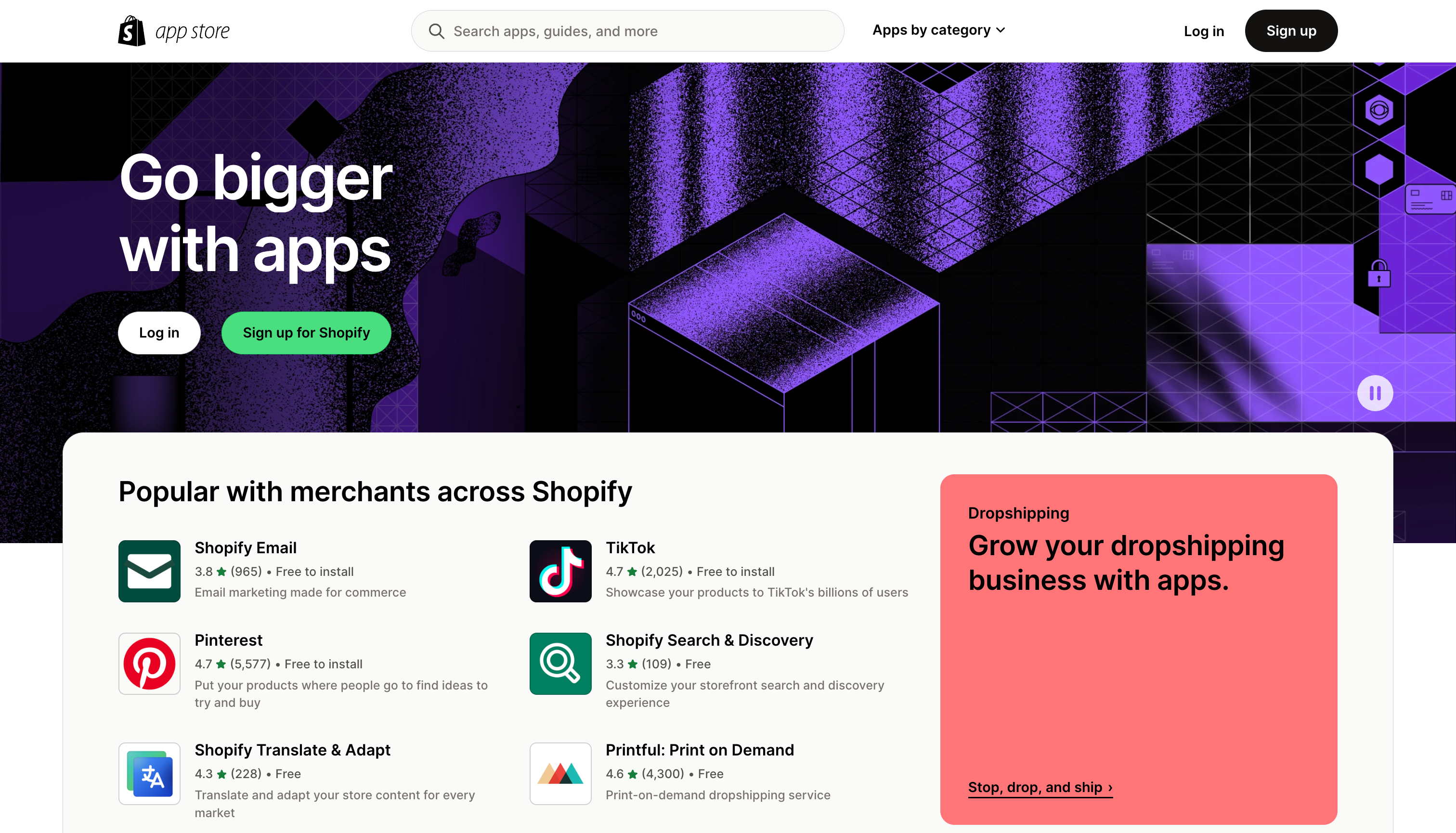 On the other hand, Square's primary focus lies in the Square terminal and payment processing solutions. While Square Online does support multichannel selling, its options are more limited compared to Shopify. Square allows you to sell on Instagram and integrate with popular marketplaces like eBay, but its overall selection of online sales channels and integrations is less comprehensive.
Consider the scope and diversity of your sales channels and integration needs when choosing between Shopify and Square. Shopify provides a more extensive range of options, while Square is better suited for businesses focusing on point-of-sale transactions and requiring fewer integrations.
Inventory Management and Order Fulfillment
Efficient inventory management and order fulfillment are critical for maintaining customer satisfaction and optimizing your e-commerce operations. Managing inventory and fulfilling orders as an ecommerce business can be a daunting task, but Square and Shopify have got your back.
Shopify offers robust inventory management features, allowing you to track stock levels, manage multiple warehouses, and set up automated notifications for low-stock items. Additionally, Shopify integrates with numerous order fulfillment solutions, including its own service, Shopify Fulfillment Network, as well as third-party providers like ShipStation and Fulfillment by Amazon. This flexibility enables you to select the best fulfillment option for your specific needs.
Square offers basic inventory management features suitable for small businesses. It allows you to track stock levels and set up low-stock alerts, but lacks the advanced warehouse management options found in Shopify. For order fulfillment, Square integrates with popular shipping carriers and some third-party fulfillment services, but its range of options is more limited compared to Shopify.
The right platform for you will depend on how hands-on you want to be when it comes to managing inventory and order fulfillment.
Point of Sale (POS) Solutions
The Point of Sale (POS) systems of both Square and Shopify offer incredible robustness and convenience, making them both excellent choices for ecommerce managers.
Square is well-known for its comprehensive POS solutions, catering to a wide range of industries, including retail, food and beverage, and services. Its user-friendly interface, robust reporting features, and flat-rate pricing make it a popular choice for small businesses. Square also offers an array of hardware options, such as card readers, registers, and terminals, ensuring seamless integration with your physical store.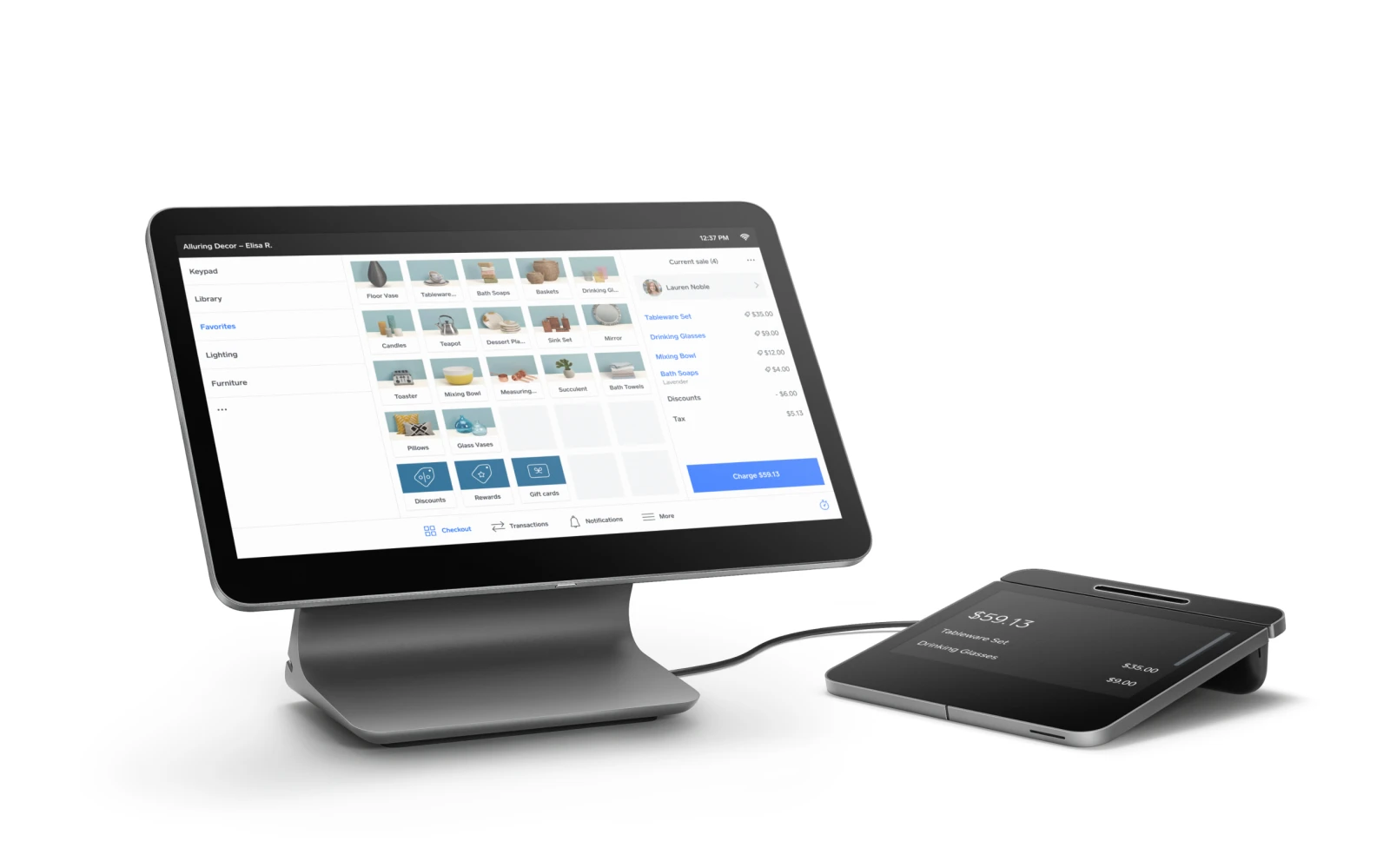 On the other hand, Shopify's POS system that integrates seamlessly with its e-commerce platform, allowing you to manage your online and offline sales within a single interface. While its features are robust, Shopify' POS software may not offer the same depth of industry-specific functionality as Square. However, Shopify does provide a range of hardware options, such as card readers and barcode scanners, to support in-person sales.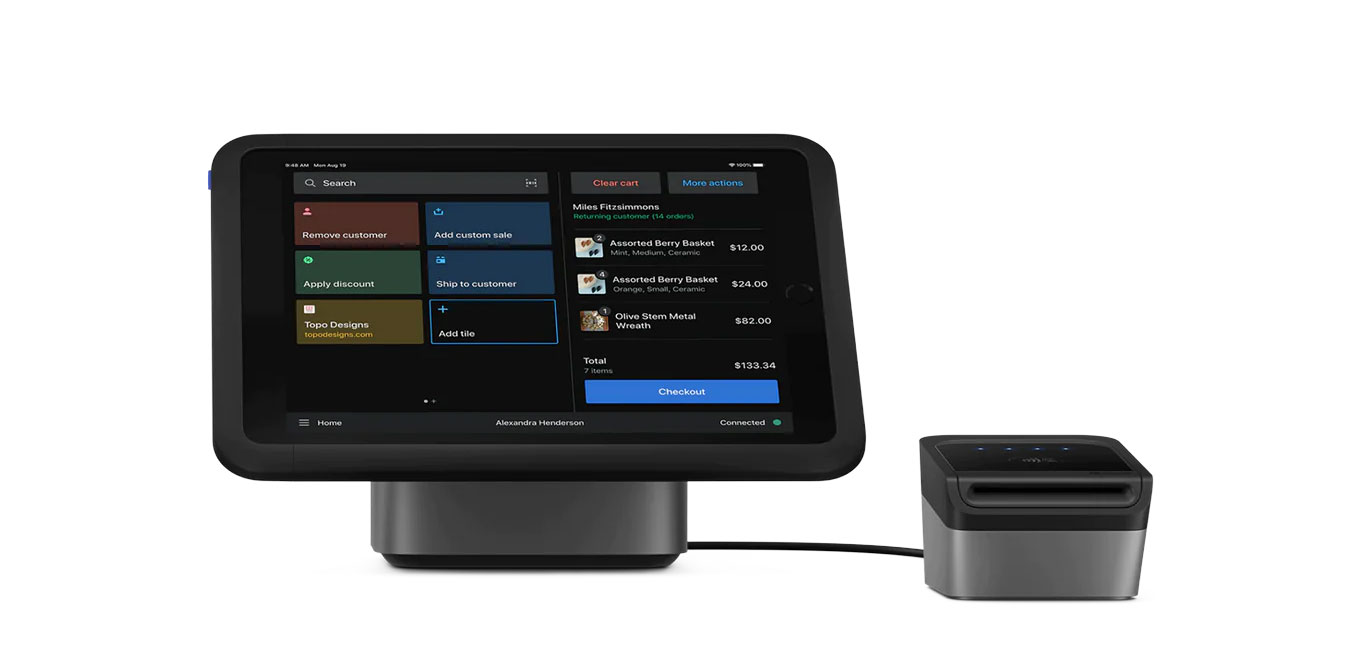 But with any decision, there are always trade-offs to be aware of. Square offers many integrated payment options, including Apple Pay and physical Swipe Terminals, and its flat rate POS fee structure is great. On the other hand, Shopify features more comprehensive inventory management capabilities, offering order tracking and multiple store location support in one central dashboard.
Depending on the needs of the business, one platform might be the obvious choice over the other but it really comes down to what unique traits their POS solutions offer that best suit the manager's preferences.
Reporting and Analytics
Reporting and analytics are key elements of success for any serious ecommerce website or business. It is essential to have access to comprehensive data about the performance of your products, customer behavior, and site content.
Both Shopify and Square offer reporting features, but there are important differences between them. Shopify offers advanced insights that can help optimize campaigns, detect fraud themselves, identify customer segments more easily, and even create personalized promotions depending on customers' browsing behavior. On the other hand, Square relies more on integrations with third-party applications like Stitch Labs or Xero to give you access to deeper insights.
You'll need to consider the built-in reporting tools and dashboards of each, as well as advanced analytics and data visualization. Ultimately it is up to you to decide which platform provides the level of reporting and analytics that meets the needs of your ecommerce store.
Customer Support and Resources
When it comes to providing customer service and resources, Square and Shopify both offer excellent options.
Square is well known for its reliable customer service, which includes 24/7 phone, email, and live chat support. Its online support center also provides helpful documentation and troubleshooting guides, making it easy for customers to find solutions to their problems quickly.
On the other hand, Shopify offers extensive help center materials for ecommerce features, including product manuals and setup documents. It also has a community forum that provides access to a global community of experienced ecommerce professionals who can help with a host of issues along with in-depth design tutorials for business owners building their own sites.
Comparison Conclusion
Square is an excellent choice for businesses just starting out, as it offers straightforward and relatively simple POS capabilities. Shopify, on the other hand, is a better choice for businesses looking for more advanced management tools such as inventory tracking and order fulfillment integration.
Ultimately, the one that is going to be best for your business will depend on your budget, what types of services and products you are selling, whether you want to sell online or manage operations from an online portal or mobile app, and more.
Make sure that you do your research to make an informed decision about which ecommerce solution is best suited for your online store.
New Shopify Apps Weekly Newsletter
We watch for new apps then package them into an email sent every Tuesday.

Yopto
Marketing

Shopify
Commerce

Segment
Productivity

Infinite Options
Productivity

Slack
Productivity

Etsy
Commerce

Discord
Productivity

Bold Commerce
Commerce

Tiktok
Marketing

Airtable
Productivity