As a Shopify agency, you're always looking for new revenue streams. And what better way to do that than with an agency automation service? Ecommerce business owners struggle to keep up with growth as high volumes of data and increased workload break down systems that worked well in the past.
Automation can help ecommerce businesses grow with grace, but they often need help from agency experts. You, as an agency, can help them make any integration, allowing them to focus on strategic tasks that fuel business growth.
This article explains why ecommerce businesses would use agency automation services and how MESA helps you solve complex problems with integration workflows.
Can you automate Shopify?
Absolutely! Shopify has become the gold standard of online e-commerce platforms largely due to its ability to customize so many aspects of a growing business. Whether you want to streamline marketing campaigns or focus on making more cost effective services across the business, the power of a Shopify store can scale in so many ways.
What is an automation agency?
Any agency that offers digital services can be considered an automation agency.
When you are always looking for new leads to sell, that work becomes a grind. But when you look to integrate your expertise in digital marketing or optimize the website experience, existing clients will spend more money with your agency. That is where agency integration service can have deep and lasting effects for merchants and your business.
How does an automation agency work?
An automation agency looks at the entire business of its customers with the goal to streamline and manage any integration between data systems. When the company can see success by spending less time on any particular process in their business, they'll see the light. Those customers then want to bring that automation agency into more parts of their business.
This is a major turning point for a fast-growing business.
They'll see the big picture that automation is the key to being a small business and turning it into a large enterprise.
What is a Shopify automation agency?
A Shopify automation agency helps e-commerce businesses create integration between their team and tools. Automation agencies enable small businesses to scale faster without dealing with technical code for a software integration or manage the process.
Freelancers can help ecommerce businesses automate any process too. But unlike an agency, freelancers are professional individuals, not companies, and they generally offer a single service in a single market or industry.
Both agencies and freelancers can be Shopify Experts.
A Shopify Expert is a Shopify community partner that has established its expertise by helping e-commerce brands achieve success.
What does a Shopify automation agency do?
Agency automation service automates processes using various tools and resources without disrupting the website operations and systems; integration with digital marketing, a sales or marketing email campaign from their website, or eliminating repeatable team tasks.
An e-commerce integration can often be complex. For example, your client might want a daily order report card summarizing total orders, orders over a specific value, and the most popular products sold. Manually preparing this report card can be impractical, but it's pretty easy to utilize automation.
Or, help customers get set up on new sales channels like Etsy. To be successful, businesses require a new process for handling orders so integrate new Etsy orders directly into Shopify so nothing on the backend needs to change.
Why offer automation as a service
61% of companies across the world use automation tools. The reason? Automation's benefits manifest directly and indirectly in a company's bottom line. As long as automation helps small businesses be more efficient, reduce costs, or improve the quality of the shopping experience, they'll be happy to pay for your services.
Additionally, here are more reasons to offer ecommerce automation as part of your digital services:
Expand your digital services
Automation services can allow you to serve more leads by reducing the number of hours spent working for each company.
For example, if you already provide marketing assistance, you can automate marketing emails, customer segmentation, and shipping management workflows. The time you save is an opportunity to acquire new business or enhance your relationship with current clientele using more agency services.
Help the company be more productive
Manual processes are time-consuming. They're also prone to expensive human errors. You can help prospects save time by automating processes.
For example, if your client misspells a customer's name when processing an order, they'll incur transportation costs and potentially lose a customer. Instead, you can automate order management, saving their team time and money.
Build brand loyalty
90% of customers believe a brand's customer service determines whether they'll continue shopping from that brand. The best way to tackle the fluctuating customer service requests is to use automation. For example, you can create workflows that create service tickets in your CRM software automatically.
Customer experience is just as important. Creating unique website store experiences for buyers helps build stronger bonds. You may have excellent workflow ideas to improve staff and users experience. Understanding that manual work may be difficult, automation can make things easier.
Automate data collection
Ecommerce businesses generate a high volume of valuable customers contact data. Manually integrate this data across apps can consume resources. Sure, integration apps are possible, but what if an app doesn't exist on the Shopify Store or an app doesn't have a connector or integration templates?
Automation helps pull in marketing data from multiple sources. You will always have access to real-time data to make data-driven decisions for marketing campaigns, site optimization, and brand messaging.
For example, you can help automatically generate visual reports for any team, push marketing and sales notifications, and offer personalized loyalty discounts—with zero hours of manual work.
Examples of Shopify automations
Here are examples of Shopify tasks you can use to make your automation agency services:
Connect Shopify to another sales channel
A brand may want to move from another sales channel like Etsy or Facebook to Shopify or continue selling via both channels. You can help them sync store inventory, import and export products, and enhance billing and orders by automating the flow of information.
Segment marketing campaigns with auto-tagging
Manually adding tags to segment customers can be tedious and nearly impossible when a lead has thousands of customers. Automated tagging helps them segment their customers without investing any time.
Notifications for low-stock inventory items
Peak season can lead to unexpected stockouts if your lead doesn't actively monitor their inventory. You can help the team by setting up automated alerts for fast-moving and low-stock inventory, so they can place orders in time and not lose business to stockouts.
Improve digital marketing with post-purchase surveys
Asking users questions helps businesses gain better insights into trends and customer preferences. You can automatically collect customers responses by adding post-purchase marketing surveys on the order status page.
You can also bake automation tasks into your existing marketing services. For example, if you provide email marketing as a service, you can help clients automate email marketing tasks.
Agencies like you are winning with automation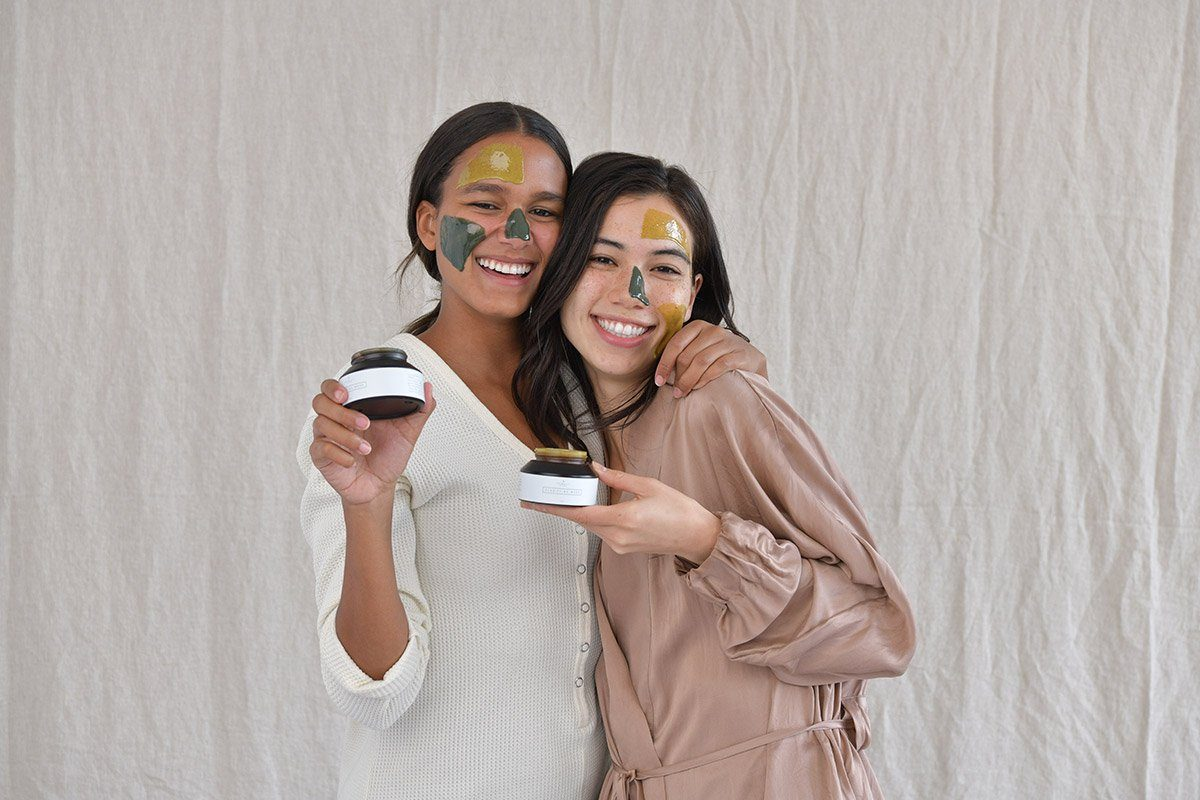 Primally Pure, a non-toxic skincare brand, wanted to create an infinite number of product bundles. They asked Basis (The Wonder Jam's design and development studio) to help them.
The goal: To monitor sell-through and identify popular SKUs.
The problem: Shopify only allows adding 100 variants. Basis tried using a third-party app to sync product inventories each time an SKU was sold, but failure could mean incorrectly synced inventories for multiple products—too big a risk.
Basis set up a simple MESA workflow to resolve the issue with zero disruption and without a single line of code.
"Customer support at MESA is the best I've experienced in the Shopify app world!"
– Ashli Nixon, Managing Partner at Basis
How do you make automations?
Automation involves setting up a trigger event that initiates an action for each integration. The idea is simple, but your clients might not have the time or technical expertise to handle tasks like writing quality code or integrating an app or software.
That's where you come in. The clients engage with your agency integration service about what they want to accomplish, and you set up an automated workflow to accomplish it.
For example, say your client wants to automatically create customer tags for average order value and then create a segment sales and marketing list. Your agency can help them by creating an integration that adds a tag to a customer's contact each time they place an order from your website store.
How to offer Shopify automation services
MESA lets you create action and trigger-based workflows, taking the complexity of code out of the equation. Create the perfect automation workflow for customers complex problems.
Also, you get access to our team of experts. We'll help you find automation templates or build any integration to ensure you deliver the best experience.
Lastly, if you're looking for managed services? You can count on us for that too. We'll take care of large integration projects for your agency and handle the complete setup for each integration.
If that sounds interesting, why not give MESA a try?
New Shopify Apps Weekly Newsletter
We watch for new apps then package them into an email sent every Tuesday.