Shopify Flow + Weather
made easy.
Make integrations that help your business operate in more competitive ways.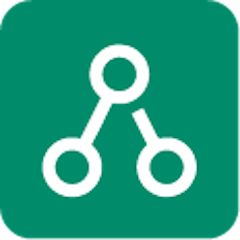 How does Weather work with Shopify Flow?
With Shopify Flow and Weather by MESA connected, you can get more accomplished so your business can thrive.
Personalized Marketing Efforts

Weather information can be used to create personalized marketing campaigns. For instance, if a customer is experiencing a rainy day, you might send targeted promotions for rain gear or indoor entertainment products. This real-time personalization increases relevance and engagement, potentially boosting sales.

Inventory Optimizations

Understanding weather patterns and seasonal trends helps in predicting product demand. By integrating weather data, you can align your inventory with anticipated weather conditions, stocking more of particular items during expected weather-related demand increases (e.g., umbrellas during the rainy season, sunscreen during sunny weather).

Enhanced Shipping and Delivery

Real-time weather information enables better planning and coordination of shipping and delivery. By anticipating weather disruptions, you can adjust shipping routes, provide accurate delivery timelines, and communicate proactively with customers. This leads to improved customer satisfaction and potentially lower shipping costs.

Weather-Driven Content Creation

Weather information can be used to create content that resonates with your audience's current experience. Blog posts, social media updates, or product descriptions might be tailored to reflect current weather conditions or upcoming forecasts. This relevant content helps in creating a connection with the audience and can boost engagement.
How to connect Shopify Flow to Weather
Time needed: 3 minutes.
Connecting Shopify Flow to Weather has never been easier. With MESA, making complex integrations between Shopify Flow and Weather by MESA only takes a few minutes.
First, create a new workflow in MESA.

Workflows are simply the steps of an automation that runs automatically.

Next, pick one of the apps as a trigger step.

This is what kicks off your automation to run automatically.

Then, choose an action step from another app.

This is the "ah-ha" moment you've been waiting for...

Lastly, personalize the data being sent from one app to another.

Use the various fields to personalize your workflow.

Finished!

Just turn on this Shopify Flow to Weather workflow and MESA will start doing this work for you.
Supported Shopify Flow & Weather by MESA workflow steps:
Start your workflow when...
Then, make your workflow do this...
Trigger a Flow Workflow

Send an event action to a workflow in Shopify Flow

Retrieve Current Weather

Grab current weather details.

Retrieve Weather Forecast

Grab weather details of the next 3 days.

Retrieve History Forecast

Grab weather details of the past 7 days.

Retrieve Marine Weather

Grab marine weather details of 1 day.

Retrieve Astrology Information

Grab astrology information.
Loved by 1k+ brands using Shopify & Shopify Plus.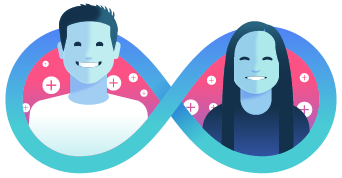 Complimentary Workflow Setup
Let our team craft the perfect workflow for you in 1 business day or less!
Request a Workflow