Shopify Flow + Notion
made easy.
Make integrations that help your business operate in more competitive ways.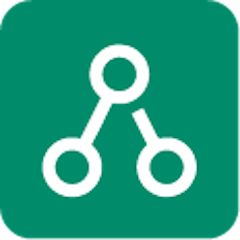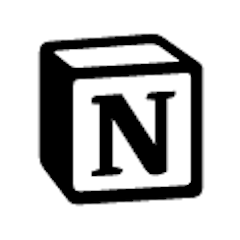 How does Notion work with Shopify Flow?
With Shopify Flow and Notion connected, you can get more accomplished so your business can thrive.
Centralize Order Management

Connect your Shopify store with Notion to keep track of all orders in one place. You can create dynamic databases within Notion that update in real time with new orders, cancellations, and returns, ensuring that all information is current and in one easy-to-access location.

Content Planning and Collaboration

Planning for sales events, blog posts, or seasonal marketing? Integrate Notion with Shopify to align your content strategy with your sales goals. Collaborate with team members within Notion, maintaining a clear overview of upcoming content and campaigns.

Inventory Tracking and Alerts

By syncing your Shopify store with Notion, you can develop a customized inventory tracking system. This allows you to monitor stock levels and receive alerts within Notion when items are running low, so you can act promptly to avoid stockouts.

Enhanced Customer Service

Create a Notion workspace dedicated to handling customer queries and feedback related to your Shopify store. Log communications, track resolutions, and ensure timely follow-ups, all within a platform that can be shared with your customer service team.

Performance Analytics & Reporting

Integrate sales and performance data from your Shopify store into Notion dashboards. This connection lets you visualize key metrics and analyze trends, giving you actionable insights to make informed business decisions.
How to connect Shopify Flow to Notion
Time needed: 3 minutes.
Connecting Shopify Flow to Notion has never been easier. With MESA, making complex integrations between Shopify Flow and Notion only takes a few minutes.
First, create a new workflow in MESA.

Workflows are simply the steps of an automation that runs automatically.

Next, pick one of the apps as a trigger step.

This is what kicks off your automation to run automatically.

Then, choose an action step from another app.

This is the "ah-ha" moment you've been waiting for...

Lastly, personalize the data being sent from one app to another.

Use the various fields to personalize your workflow.

Finished!

Just turn on this Shopify Flow to Notion workflow and MESA will start doing this work for you.
Supported Shopify Flow & Notion workflow steps:
Then, make your workflow do this...
Trigger a Flow Workflow

Send an event action to a workflow in Shopify Flow

Retrieve User

Grab all details about an user.

Get List of Users

Obtain a list of users.

Retrieve Database

Grab all details about a database.

Update Database

Modify a database.

Query Database

Get a list of pages contained in a database.

Create Database

Create a database as a subpage in a specified parent page.

Add Page to Database

Add a new row to an existing database.

Retrieve Page

Grab page properties from a page. Will not obtain page content details.

Delete Block

Remove a block.

Update Block

Modify a block.

Retrieve Block

Grab all details about a block.

Retrieve Page Property Item

Grab all details about a page property item.

Get List of Block Children

Obtain a list of block children.

Get List of Comments

Obtain a list of of un-resolved comments from a page or block.

Add Comment to Discussion

Add a comment to a discussion.

Update Page

Modify an existing page's properties. Cannot update page content.

Search for Parent or Child Pages

Searches for parent or child pages and databases that have been shared with MESA.
Loved by 1k+ brands using Shopify & Shopify Plus.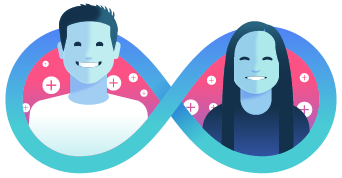 Complimentary Workflow Setup
Let our team craft the perfect workflow for you in 1 business day or less!
Request a Workflow