Mesa
Automate your Shopify store faster using a no-code eCommerce automation platform
Start building workflows for Email.
Try Mesa Today
Email
The Email connector allows you to send emails to a specific email address or to a dynamic email addresses from another Mesa step.
You can customize the subject, title, and the body of the email with tokens.
With Mesa and the Email connector together, you can send out emails after an action has been triggered.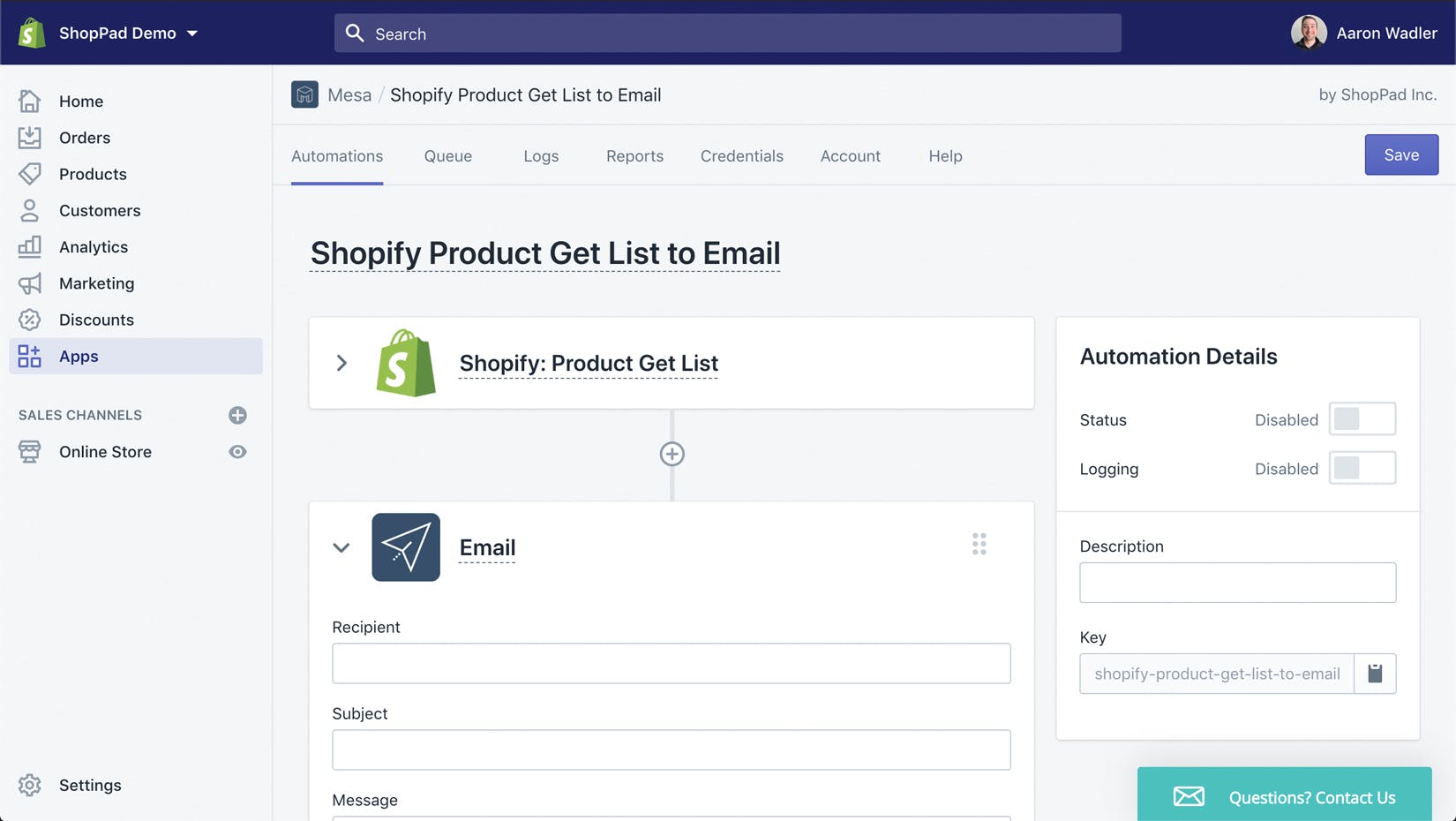 Free workflow templates for Email
Deploy and customize these workflow automations with just a few clicks. Our team of automation experts built and tested these workflow templates to get you up and running fast. No code necessary.
Creative workflows to use Mesa with Email
Send an email to your customer service team when a customer responds to a Delighted survey with a low rating.

Notify your logistics team via email when a Tracktor order (that costs more than $100) has not been delivered within 15 days.

Inform the store owner with an email when the Shopify store's theme is updated.

Alert your marketing team via email when a Shopify product becomes out of stock.