Mesa is an eCommerce automation platform with solutions for every aspect of your business, from extending CRM possibilities to streamlining communications. Seamlessly connect your Shopify store and accompanying apps to a free template library of popular workflows within minutes.
###
Spend as little as five minutes searching for CRMs online and you'll notice there are a lot of solutions to choose from.
Not every CRM platform is the same, either. Some are marketed to enterprises, others are marketed to small businesses, and some even cater to specific industries.
But finding the right CRM has many advantages, including:
Gaining a better understanding of your customers
Anticipating customer needs and expectations
Improving your retention strategy
It pays, too: Research shows that an effective CRM can improve customer relationships, increase sales, boost productivity, and reduce labor costs.

In this post, we're going to look at how you can enjoy similar benefits by selecting a CRM for your Shopify store. But first, let's see what key features you should look for when shopping around.
What to Look for in a CRM for Shopify Stores
Finding the right CRM for your Shopify store can feel overwhelming, and if you don't know what to look for, you could wind up buying a solution that's confusing and difficult to use. Worse: You could buy a CRM without a good Shopify integration that ends up adding to your workload (instead of minimizing it.)
If you're searching for a CRM but don't know where to start, here are a list of features to look for:
Shopify compatibility: Shopify is where the magic happens, so naturally you're going to want a CRM that integrates with the platform. If you don't, you'll create more work for yourself and will have to deal with disjointed systems.
Integration capabilities: Working well with Shopify isn't enough. You should also choose a CRM solution that integrates with a wide range of eCommerce and business tools you use for selling online. This will help you be more organized and work more efficiently as customer data and other important information is shared between your CRM and other business platforms.
User-friendliness: Your CRM solution can be powerful without being overly complex. Choose a solution that's easy to learn and doesn't try to reinvent the wheel. No CRM platform should look like a NASA control panel.
Workflow automations: Having the ability to automate recurring activities and workflows greatly reduces the time spent on repetitive tasks, reduces the chances of human error, and makes it easier for you to engage customers.
Still need help finding the right CRM for your Shopify store? We've got you. Below are five tried and true CRM solutions with excellent compatibility for Shopify and Shopify Plus.
5 Best CRMs for Shopify Stores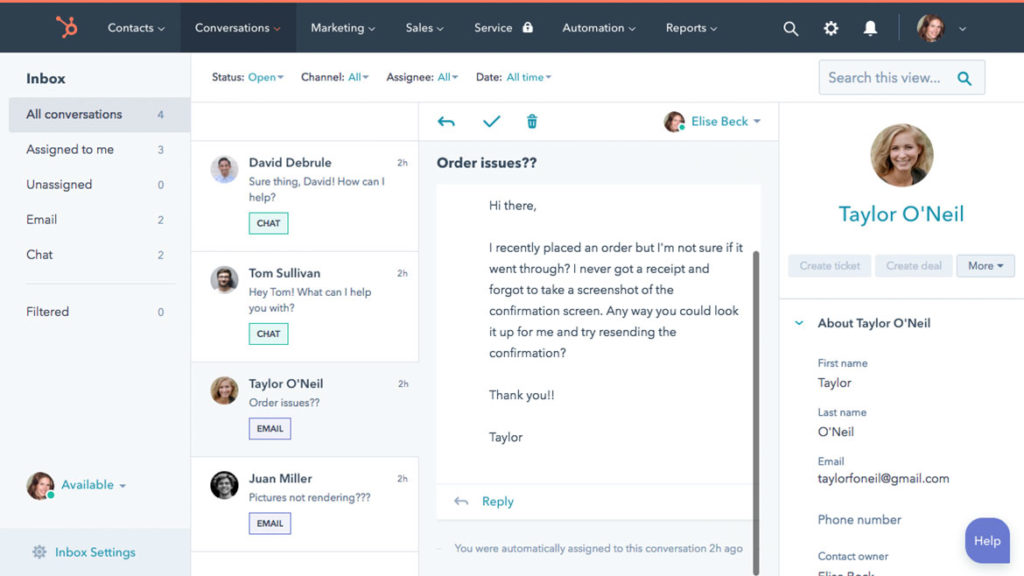 HubSpot offers a popular freemium CRM that's become a favorite among Shopify sellers.
HubSpot CRM integrates seamlessly with Shopify, making for an easy data sync between your online storefront and the CRM dashboard. HubSpot CRM also lets users create customized workflows that correspond with your Shopify customer data.
Suppose you wanted to reach out to customers that spent less than $25 at your store. With HubSpot, you can create an automated workflow that uses purchasing data to create a segment of customers that meet your criteria. Then you can have marketing emails designed to boost their average cart value automatically sent to them.
HubSpot also comes with a pre-built connection with Mesa, making it even easier to create workflow automations between HubSpot and Shopify.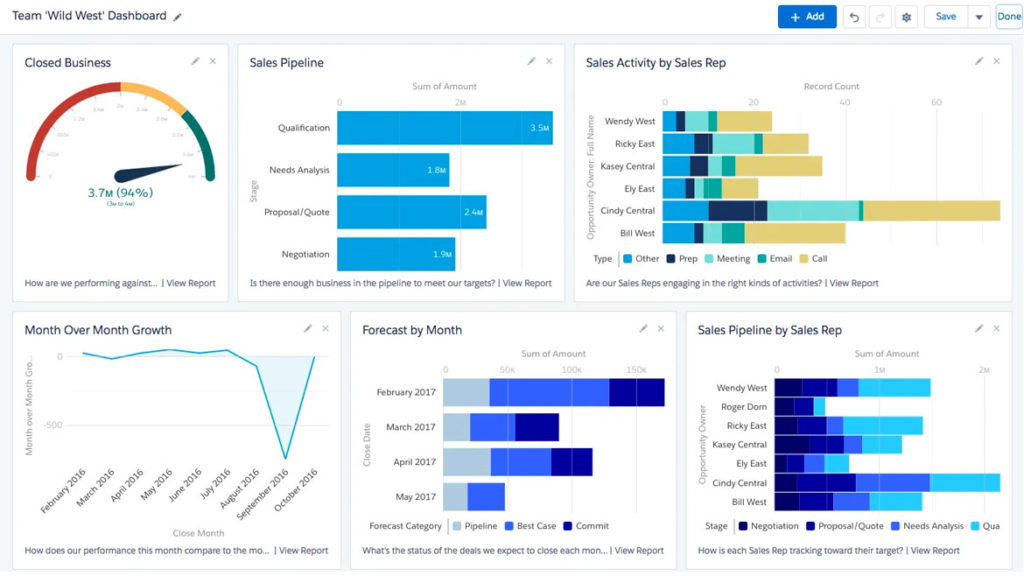 Capturing nearly 20% of the market, Salesforce markets itself as the top CRM platform in the world. With a flex that big, Salesforce has to deliver a top-notch platform––and it does.
For starters, it integrates with Shopify and a variety of other platforms and tools. Like HubSpot, Salesforce also comes with a Mesa integration, which means Mesa users can easily connect their application to Salesforce and create extensive workflows between the CRM platform and their Shopify store, reducing the time spent researching and corresponding with customers.
Salesforce also makes it easier to track Shopify customer data, allowing you to keep tabs on what customers buy, when they buy it, and how often they make purchases.
This tool is incredibly easy to manage, designed to be one of the most adaptable CRM solutions on the market, and is capable of supporting small businesses to global enterprises.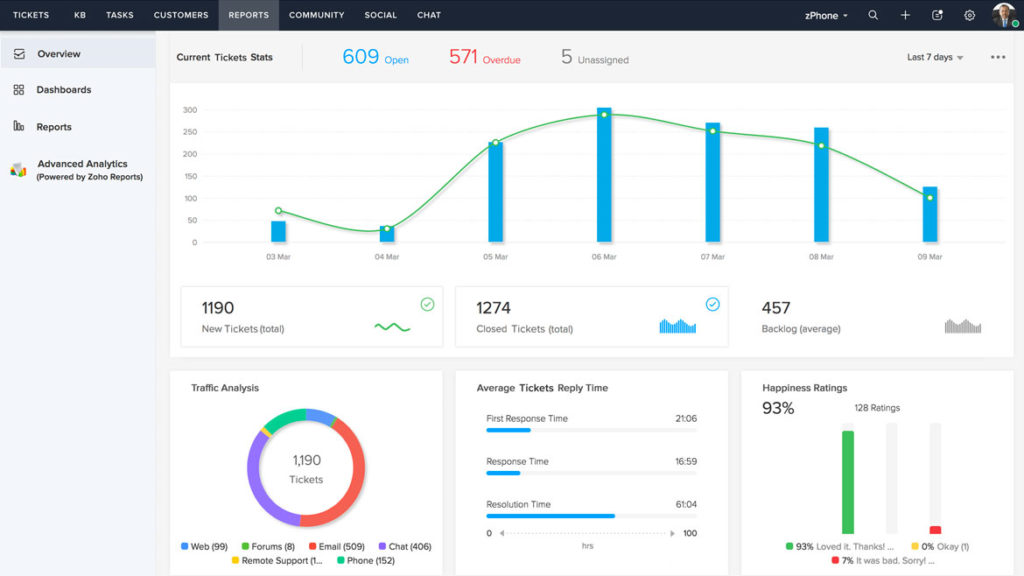 Zoho's CRM platform is becoming increasingly popular for being affordable, easy to use, and able to meet the needs of eCommerce vendors of all sizes. With subscriptions starting at $12 a month, Zoho also offers some of the biggest bang for your buck.
Some of its stand-out features include:
A long list of integrations with business platforms, including Shopify, Slack, Facebook Ads, and more
Customizable workflow automations and automation templates
Detailed customer segmentation created with the help of Shopify data
Works with Shopify and other Zoho tools, making it easier to handle accounting, invoicing, and other business activities from one platform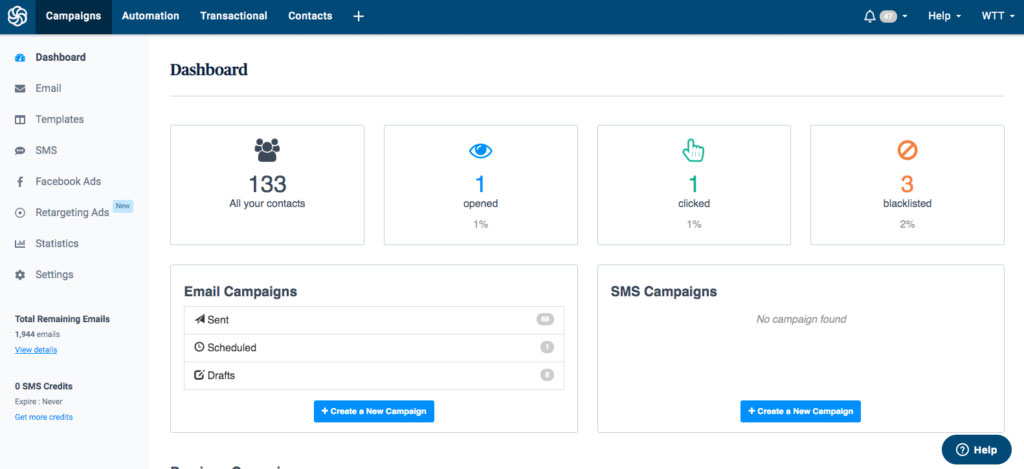 Sendinblue's CRM platform is one of the newer tools on the market, but don't let its young age fool you. It's quickly becoming an alternative to more established CRMs like Salesforce and Zoho thanks to its broad range of automation capabilities and simple, easy-to-use design.
Other popular features include:
Integration support with Shopify and other popular eCommerce platforms, as well as support with a broad range of business and marketing tools like Stripe, SumoMe, and Facebook Ads
Data sync between Shopify customers and CRM contacts
Customer behavior tracking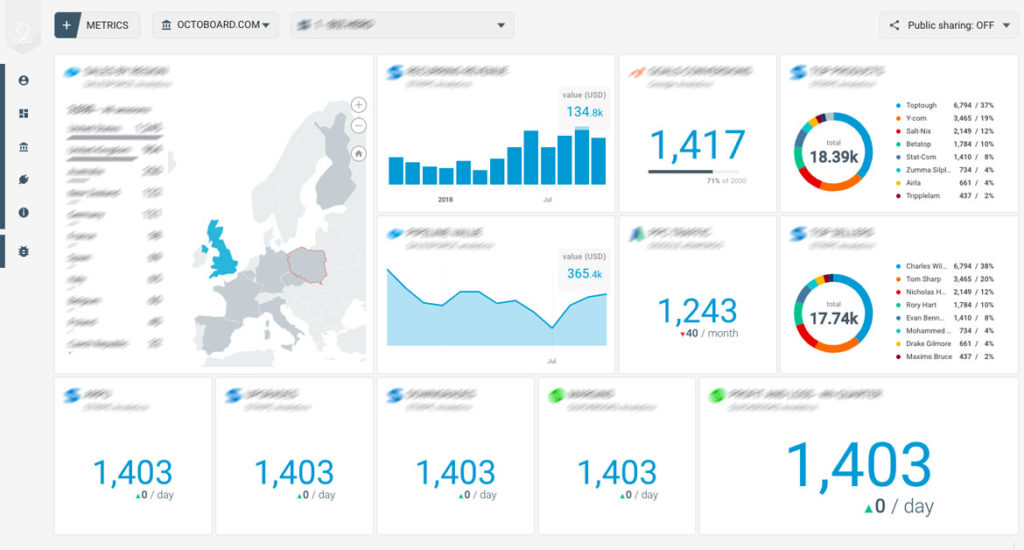 While many people associate it with customer support, Zendesk also has a CRM known as Zendesk Sell. Used by more than 200,000 companies worldwide (including Uber and Staples), Zendesk is one of Salesforce's biggest competitors. So, you know that its CRM capabilities are going to be top-notch.
You can use Zendesk Sell to:
Gain better insights into when customers open and read emails
Build a multi-channel marketing campaign
Import customer data from Shopify
Create email templates, automate communication, and more
Zendesk also integrates with a growing list of applications, ensuring data moves smoothly between Shopify and your other business tools.
How to Extend Your CRM's Capabilities
Part of what makes a good CRM effective is its ability to help you work more efficiently through integrations. All the CRMs mentioned in this post work well with Shopify and popular eCommerce tools. This means they share data between your platforms, so you don't have to waste time manually looking for information.
But what if you could enhance your CRM so you work even more efficiently? With the help of an automation platform, you can.
Finding a powerful automation platform that offers deep integration between Shopify, your CRM, and popular eCommerce tools will further enhance the benefits of your CRM. You can use the platform to build complex workflows that perform tasks like:
Keeping your CRM synced with data from Shopify
Scheduling new collections and product launches
Giving customers a gift or rebate when they meet your qualifying criteria
Automating email, Slack, and SMS communication
The best automation platforms require absolutely no code necessary for building workflows. This means anyone can create automations that help them stay up to date with their customer's needs and preferences.
Master productivity instantly by automating any repeatable task or process with the ease of Mesa's point-and-click setup. Our Customer Success team is here 24/7 to help set up and configure any workflows so you can get more done today.
New Shopify Apps Weekly Newsletter
We watch for the latest Shopify apps then package them up into a neat little email sent every Tuesday.