From inventory to taxes, the complexities of running an ecommerce business can be daunting. Managing the finance and accounting department of an ecommerce store is particularly time-consuming and demands a great deal of attention. The accuracy and efficiency of these processes can have a significant impact on the success of the business.
The good news is that with automation in finance and accounting, you can make your accounting processes much easier and efficient. If you're using Shopify's platform, you can more easily integrate your apps like Quickbooks or Xero for finance and accounting automation.
Automation solutions for your accounting process can help you stay on top of timely invoice processing, reconciling accounts payable and accounts receivable, creating expense reports, and other repetitive tasks.
In this blog post, we'll explore how you can implement easy-to-use accounting and finance automation into your Shopify store so you have less manual work and more time to focus on business strategy and growth.
Get the automation app MESA, and easily integrate Shopify to Quickbooks today.
Challenges in ecommerce accounting and finance management
Financial planning is critical to sustaining any e-commerce business. Understanding your financial situation is key to ensure accurate and efficient accounting and finance management. Incomplete or inaccurate financial data could lead to missed opportunities, costly mistakes, and even legal trouble.
Let's take a closer look at some of the challenges of ecommerce accounting and finance management.
#1 Time-consuming manual processes
Whether tracking sales, inventory, or managing financial records, the amount of data to sift through and organize can make any task seem daunting. Managing the ever-changing details of ecommerce bookkeeping can be a tedious task that many people don't enjoy. Keeping up with the necessary data entry can quickly become overwhelming for small businesses that are seeing an increase in sales but still rely on manual accounting methods.
Luckily, modern technology and automation tools can significantly reduce this manual labor, saving time and money while guaranteeing accuracy and compliance for ecommerce companies.
#2 Risk of human error and discrepancies in accounting processes
Avoiding discrepancies that come with human intervention is a constant challenge in business accounting. These risks can lead to costly mistakes such as inaccurate calculations, financial loss, and incorrect statements.
By utilizing cutting-edge technology such as real-time data tracking, automation, and audit trails, ecommerce companies can significantly mitigate the risks of human error and discrepancies in their finance and accounting function. These solutions allow for more accurate financial reporting and improve business efficiency and profitability.
#3 Difficulty in keeping up with regulatory requirements
With regulations and laws in the finance industry constantly changing, ecommerce businesses face the challenge of staying up-to-date. Non-compliance with regulatory requirements could result in serious consequences such as hefty fines, suspension of operations, or legal action.
Things get especially complex when it comes to ecommerce sales tax. While brick-and-mortar stores only pay taxes in the locations where they physically operate, ecommerce businesses are required to pay taxes on almost all the locations where they make sales. This can sometimes mean handling a significant amount of monthly or quarterly tax filings, enough to demand a finance department or dedicated finance teams.
Ecommerce businesses must keep track of all necessary changes and implement proper measures to ensure they adhere to various regulations.
Benefits of automating accounting and finance on Shopify
Managing finances and accounting processes can feel overwhelming for ecommerce businesses. The complexity of online sales channels and operations can make it easy to get lost in the details. Here's where the finance automation software comes in handy.
Automating Shopify's accounting and finance processes can provide businesses with powerful benefits, which include:
Time and resource savings
Automated accounting and finance processes remove the need for manual data entry tasks like bookkeeping, record-keeping for accounts receivable and payable invoices, etc. Instead of relying on manual processes to scrub and standardize invoices and reconcile bank statements, you can use automation to consolidate all data into a single platform.
Integration with third-party apps streamlines financial management and eliminates the need for manual data entry. Additionally, freeing up labor-intensive workloads allows accounting professionals to focus on more strategic responsibilities, ultimately boosting productivity across the department.
Improved accuracy and reduced human error
Automated processes offer businesses a chance to improve accuracy while reducing the likelihood of human errors. These errors creep up from accidentally hitting the wrong keystroke during manual entry, but with automation, financial records can remain consistently up-to-date and error-free.
Automating tedious tasks such as data entry can minimize the risk of inaccuracies while enhancing data processing speed.
Simplified tax compliance and regulatory reporting
With automation in finance and accounting, you can generate reports that comply with regulatory standards. Most automation solutions have built-in options for automated compliance with tax authorities and regulatory reporting. This feature takes out the headache of keeping up with law changes and gives you more time to dedicate to business growth and delivering exceptional customer experiences.
Enhanced financial analysis and decision-making
Automating accounting and finance on Shopify can simplify purchasing, inventory, shipping, sales, and customer service processes. Additionally, businesses can benefit from advanced reporting features that help predict cash flow and sales volume, leading to more informed decision-making.
Guide to adding accounting and finance automation on Shopify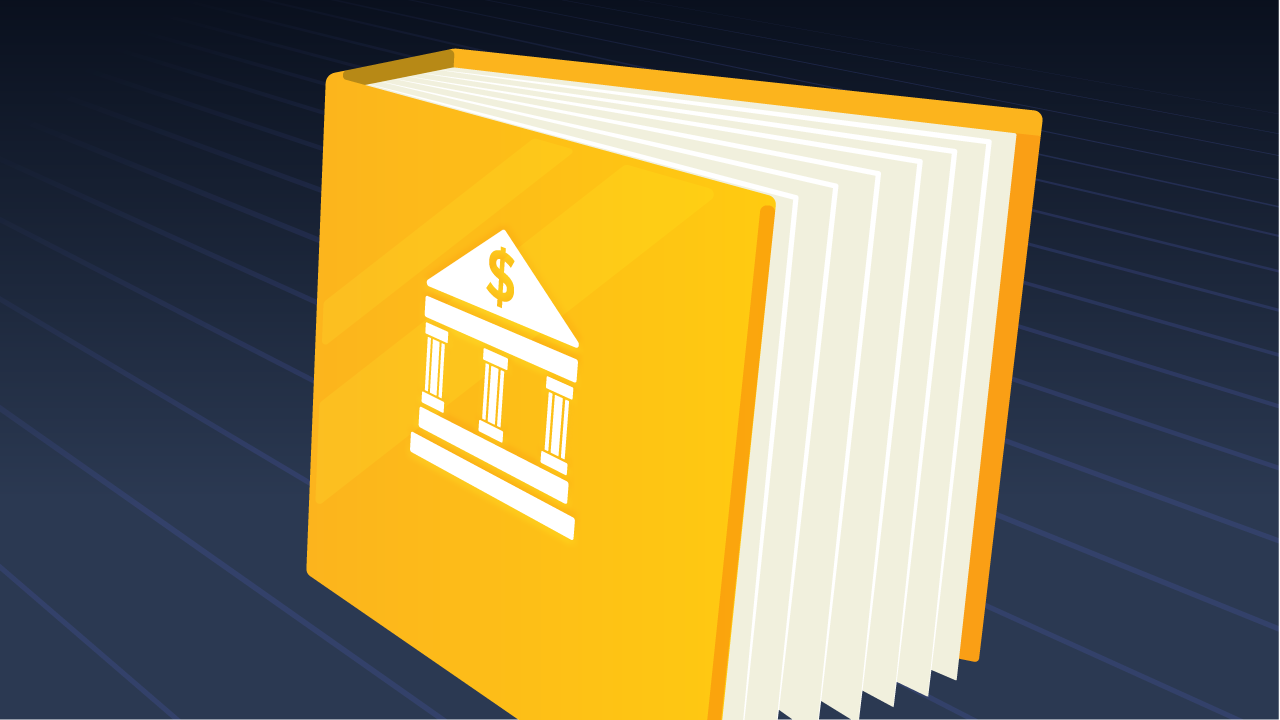 Ready to optimize your Shopify operations with automation? Our guide has you covered! Let's walk through the steps to set up accounting and finance automation:
Step 1: Evaluating your current accounting and finance processes
Start by evaluating your accounting and finance procedures – it's the first step towards streamlining your business operations.
Answer questions such as what types of financial reports you need to create regularly and what are the legal requirements for your store. Rank your processes to prioritize automating tasks that take the most time or are most difficult for you to manage.
This step is important as it helps you determine which processes need automation and which tools would work best for your unique business needs. A closer look at your current methods will also help you identify inefficiencies and areas for improvement.
Step 2: Choosing the right accounting and finance app for your needs
The second step is choosing the right app that suits your needs. With countless options available, it can be confusing to know where to start. But with the right evaluation (as done in step 1) and thorough research and reading reviews, you'll be able to find the perfect fit for your business.
Remember to take into account your company's size, desired level of automation, and any specific accounting or finance features you require. If you are still trying to figure it out, you can always try out different solutions before committing to one. Most Shopify accounting software solutions offer a free trial to help you make an evidence-based decision. 
Step 3: Setting up and configuring the chosen app
Integrating accounting software with Shopify is not always a straightforward process. You may need an app connector on the Shopify App Store. The good news is that most of these apps come with clear instructions, making it easy for you to set up the integration without needing a software developer.
But if it makes sense for you, consider investing in a one-time consultation from a professional that's experienced with Shopify.
Step 4: Leveraging automation to improve the efficiency of your accounting and finance workflow
Streamlining your repeatable processes by eliminating manual tasks can save you precious hours throughout your work week. Here's where automation in finance and accounting comes into the picture.
With automation solutions such as MESA, you can automate tasks instantly from pre-made integration templates already configured to handle common workflows or use the no-code automation builder to customize workflows for your exact needs.
Bonus: MESA comes with the set-up support included and dozens of templates to get started with accounting automation for your Shopify store.
Step 5: Monitoring and adjusting your automation as needed
Automations are not one-and-done, especially in the finance department. It's better to start with small and easy automation, then evolve to complex ones according to your needs.
As they evolve into complex processes, keeping an eye on them from time to time will help you catch any hiccups before they become major headaches and keep your automation running like a well-oiled machine.
As your business expands, so will your accounting and finance requirements. But by staying on top of your automation, you can stay ahead of the curve and make sure your financial tracking stays smooth and effortless.
Best practices for automation in finance and accounting on Shopify
You can adopt several best practices to ensure that you are maximizing your automation of accounting and finance functions on Shopify. Let's take a look at a few of these.
Ensuring data accuracy and consistency: Automating accounting and finance functions requires accurate and consistent data. To ensure your data is reliable, you should regularly review it to identify any discrepancies or errors.

Reviewing and updating automation rules: Automation rules help streamline vital accounting and finance functions. To ensure these tasks are performed correctly, you should regularly audit the regulations and make any necessary updates or modifications.

Implementing proper financial controls and security measures: Automating financial processes requires stringent internal controls and security protocols. Reviewing your current control systems to identify any weak areas or gaps in coverage is important.

Leveraging financial reports and analytics for informed decision-making: By automating various accounting and finance processes, you can quickly generate detailed reports that provide valuable insights into key performance indicators (KPIs). Relying on those reports will help you make informed decisions.

Staying updated on relevant tax laws and regulations: Tax laws are constantly evolving, so it's important to stay up-to-date on any changes that could impact your business. It's also wise to consult a tax professional if you have questions or need assistance filing taxes.
By following these accounting best practices for ecommerce businesses, you will be well on your way to running an efficient and profitable online store.
Case studies: Successful accounting and finance automation on Shopify
In addition to the best practices outlined above, learning from real-world examples of successful accounting and finance automation on Shopify can also be valuable. Here are some inspiring case studies that demonstrate how savvy business owners have leveraged automation to improve their operations:
1. A national US retailer
This retailer used automation to improve their inventory management systems and increase efficiency in their financial processes. By automating the task of generating invoices, they drastically reduced manual labor costs and errors due to human error.
2. A luxury goods manufacturer based in Norway
This company was able to leverage automation to streamline its billing process, resulting in improved customer satisfaction and reduced late payments. Additionally, automated reporting allowed them to quickly identify patterns in customer spending that could be utilized for targeted marketing campaigns.
3. A Canadian Shopify Plus user
With the help of MESA, this business was able to automate bookkeeping functions and generate detailed reports about its financial performance with ease. Automation also reduced paperwork and saved time, allowing them to focus on more important tasks.
Ready to automate your ecommerce accounting and finance workflows?
Automating accounting and finance functions on Shopify is a great way to save time and reduce costs while ensuring accuracy and consistency in financial processes. By following the best practices outlined in this article, you can start on the path to successful automation and improve your business operations.
Additionally, leveraging financial reports and analytics and staying up-to-date with relevant tax laws and regulations will help ensure that your automated accounting processes remain compliant and secure.
If you are ready to embrace automation for your Shopify store, the good news is that MESA can help. MESA is a powerful yet simple app that will allow you to automate the everyday challenges of running a Shopify store. From creating invoices and bills to generating financial reports, MESA makes it easy to stay ahead of the curve.
Try it out today and advance your business – without the hassle!
New Shopify Apps Weekly Newsletter
We watch for new apps then package them into an email sent every Tuesday.