Shopify Flow + Blog Studio
made easy.
Make integrations that help your business operate in more competitive ways.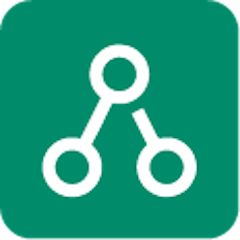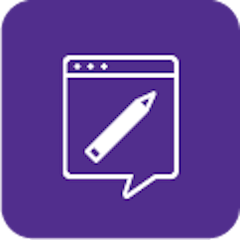 How does Blog Studio work with Shopify Flow?
With Shopify Flow and Blog Studio connected, you can get more accomplished so your business can thrive.
Effortless Blog Creation

You don't need to be a tech wizard to create stunning blog posts. Blog Studio's user-friendly interface lets you craft and design blogs using a drag-and-drop editor. Share your brand's story, provide product insights, or offer how-to guides without any coding.

SEO Optimization Tools

Want to drive more organic traffic to your store? Blog Studio's built-in SEO tools help you add meta titles, descriptions, and keywords to each blog post. By optimizing your content, you'll increase your chances of ranking higher on search engine results.

Enhanced Customer Engagement

Blogs are a fantastic way to engage with your audience. With Blog Studio, you can create content that resonates with your customers, whether it's sharing industry tips, announcing new products, or featuring customer testimonials. Engaging content encourages repeat visits and builds brand loyalty.

Quick Content Updates

Seasonal promotions, special events, or flash sales? With Blog Studio, you can quickly create and update blog posts to align with your marketing strategies. Keep your audience informed about the latest happenings and offers, fostering a vibrant community around your brand.

Responsive Across Devices

Your customers are reading from various devices, and Blog Studio ensures your blogs look perfect on all of them. Create mobile-responsive articles that offer a smooth reading experience, whether your customers are on their phones, tablets, or desktops.
How to connect Shopify Flow to Blog Studio
Time needed: 3 minutes.
Connecting Shopify Flow to Blog Studio has never been easier. With MESA, making complex integrations between Shopify Flow and Blog Studio only takes a few minutes.
First, create a new workflow in MESA.

Workflows are simply the steps of an automation that runs automatically.

Next, pick one of the apps as a trigger step.

This is what kicks off your automation to run automatically.

Then, choose an action step from another app.

This is the "ah-ha" moment you've been waiting for...

Lastly, personalize the data being sent from one app to another.

Use the various fields to personalize your workflow.

Finished!

Just turn on this Shopify Flow to Blog Studio workflow and MESA will start doing this work for you.
Supported Shopify Flow & Blog Studio workflow steps:
Then, make your workflow do this...
Trigger a Flow Workflow

Send an event action to a workflow in Shopify Flow

Create Article

Create a new article on your blog.

Update Article

Update an existing blog article.

List Articles

List all articles belonging to a specific blog.

Retrieve Article

Retrieve the details of a specific blog article.

Delete Article

Delete an existing blog article
Loved by 1k+ brands using Shopify & Shopify Plus.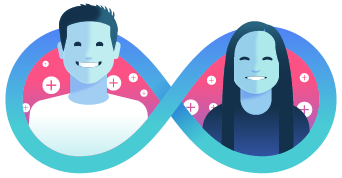 Complimentary Workflow Setup
Let our team craft the perfect workflow for you in 1 business day or less!
Request a Workflow