Shopify offers merchants using Shopify Plus its own app called Shopify Flow which allows ecommerce stores to automate repetitive tasks so they can get back to business. Shopify has its own library of workflow templates too.
By adding MESA, Shopify Flow can extend the reach of possible workflows to new apps or ideas that would help grow your business. Together, Shopify Plus merchants using MESA can reduce more tasks and put new campaigns and ideas into action!
Extend a Shopify Flow task into a MESA workflow or start a task in Flow during a MESA workflow. For example, when a new customer makes a purchase, add them to Hubspot or Salesforce for a single source of truth. Or schedule order exports to an FTP server for your back office to import. Get even more done, in less time.
Ready to get automating?
Sign up today and get started for free!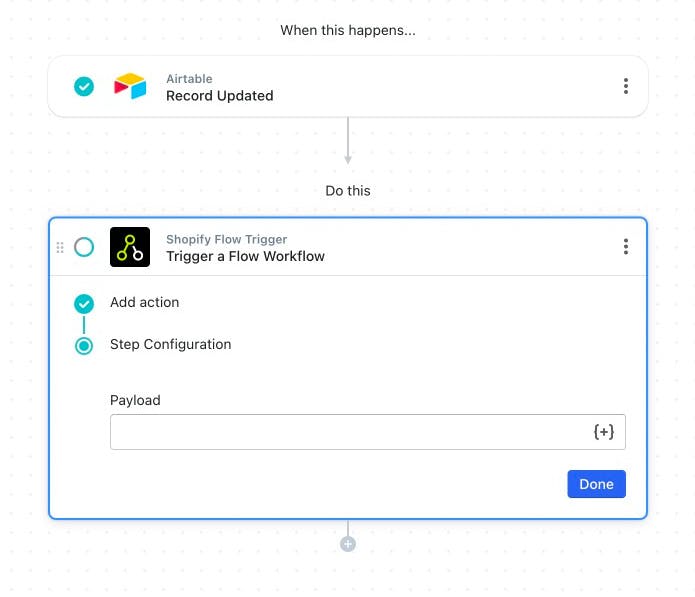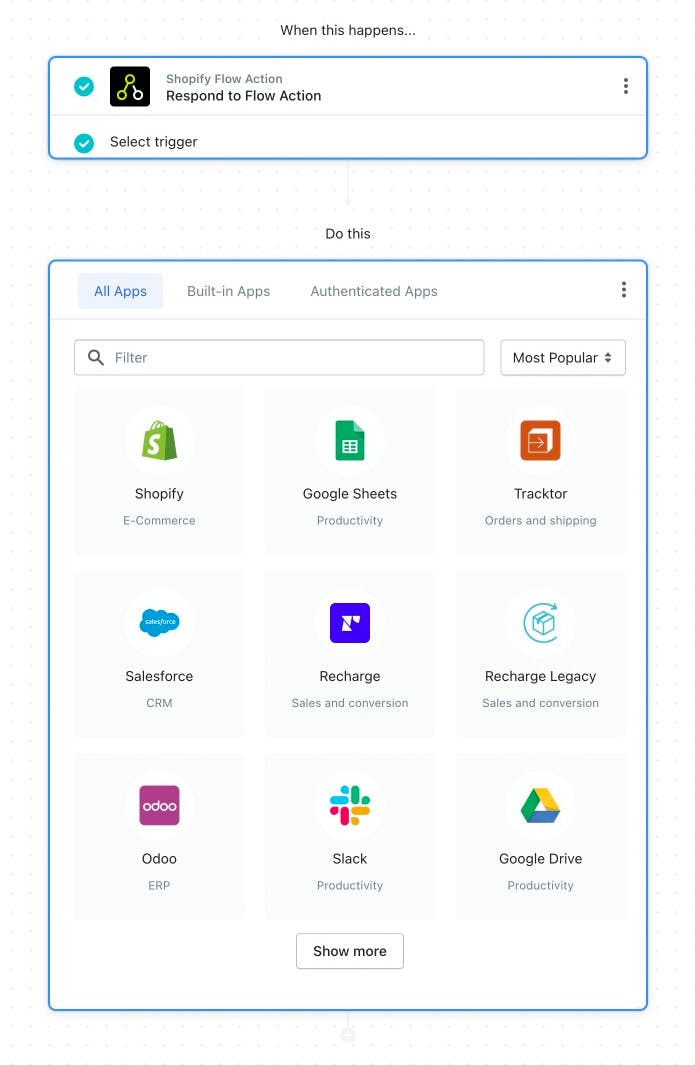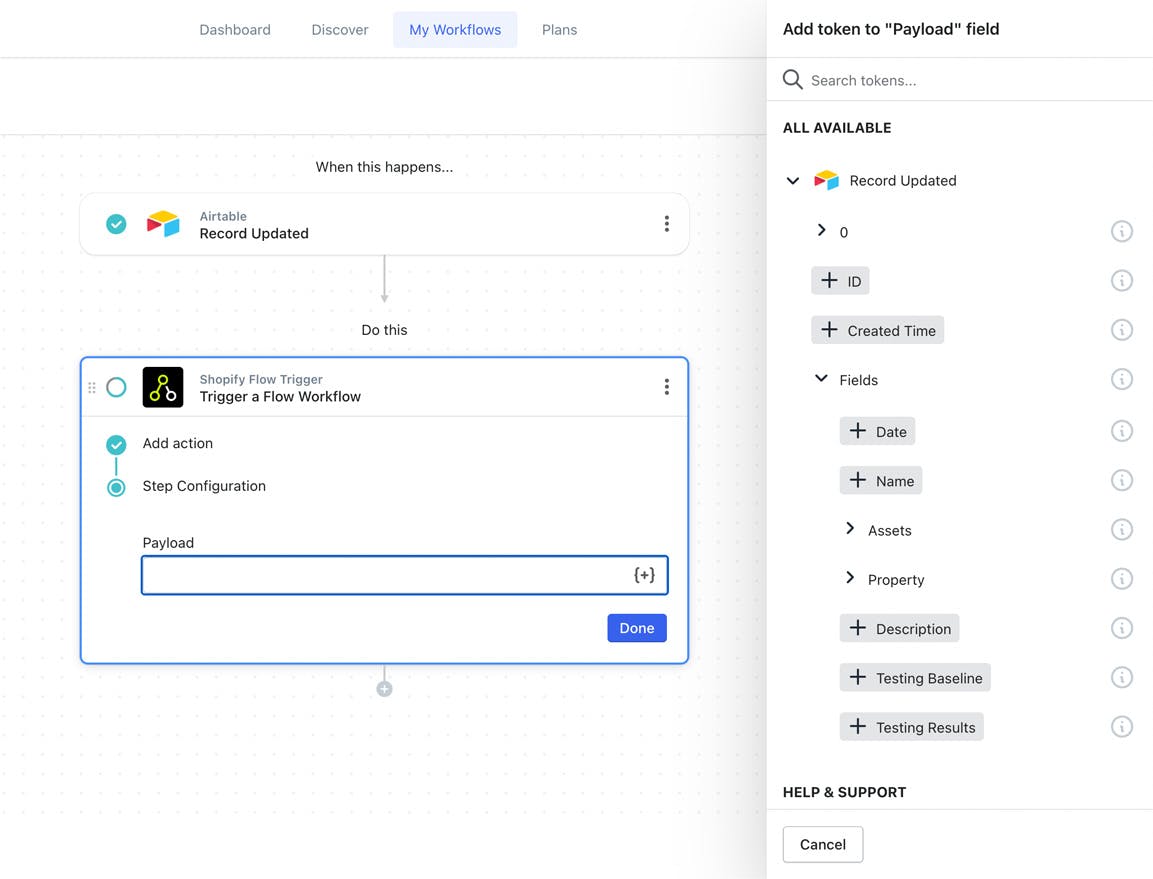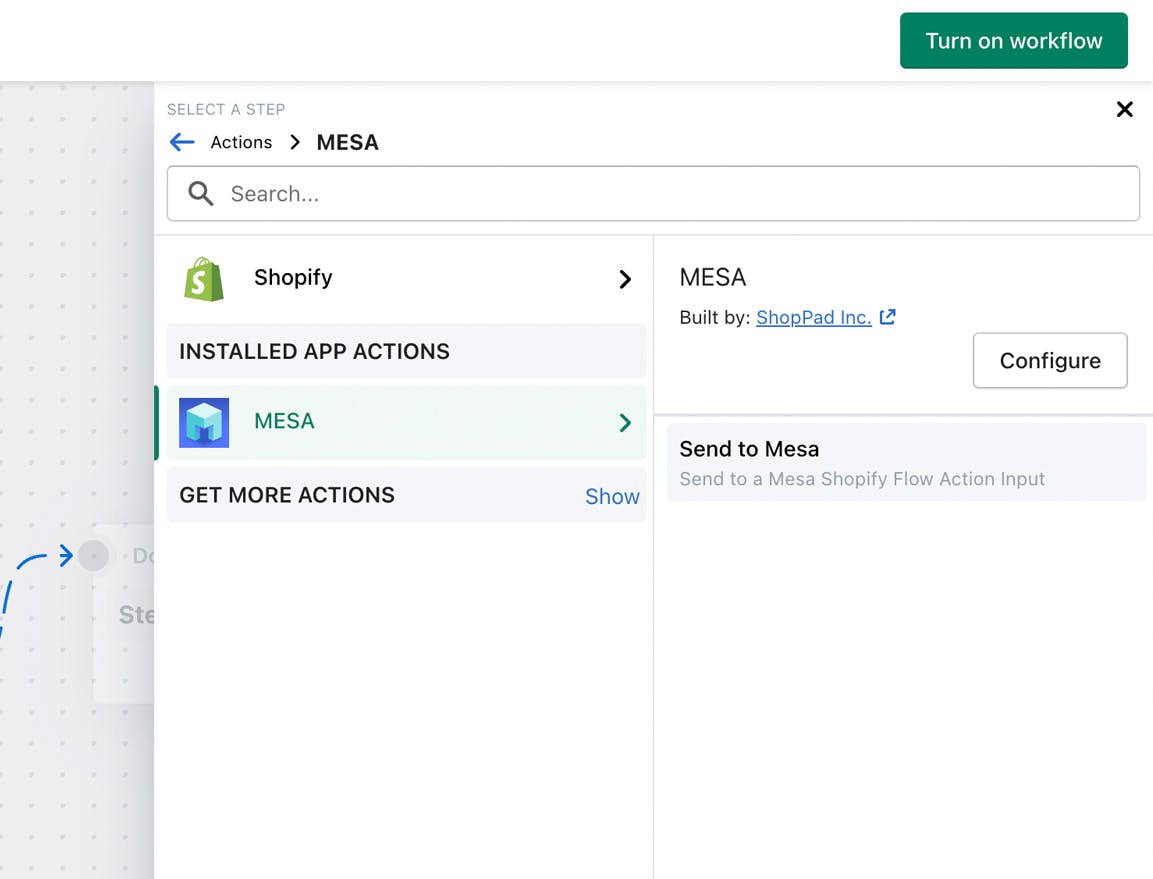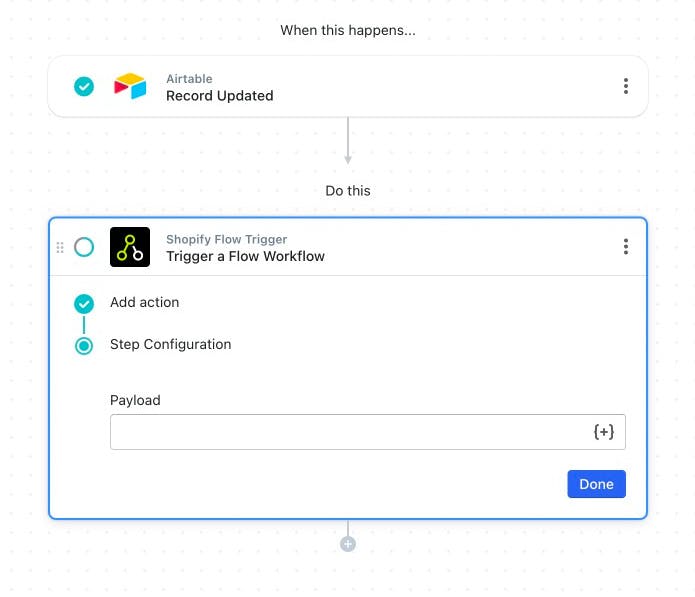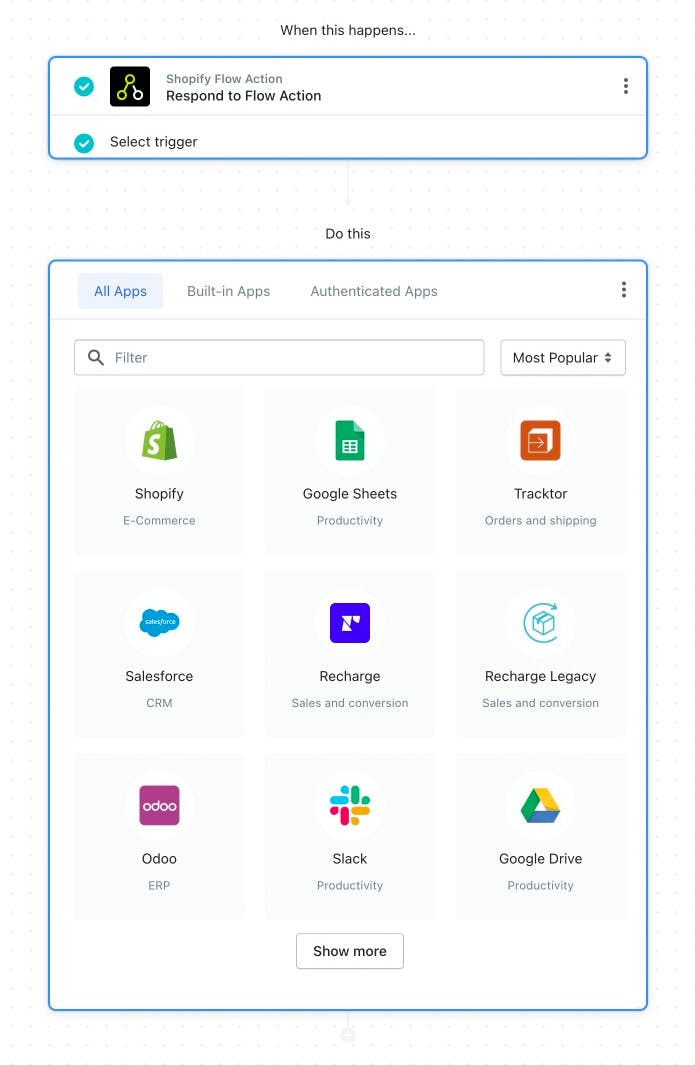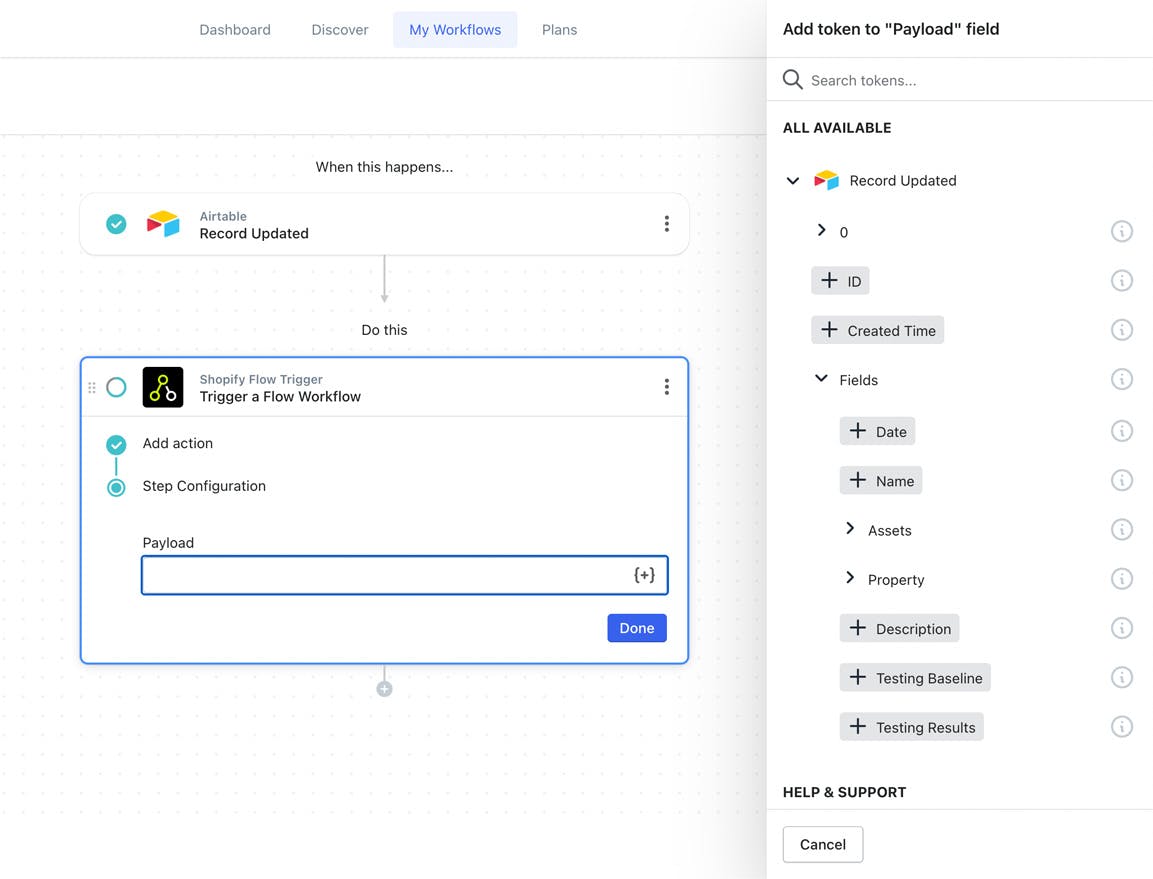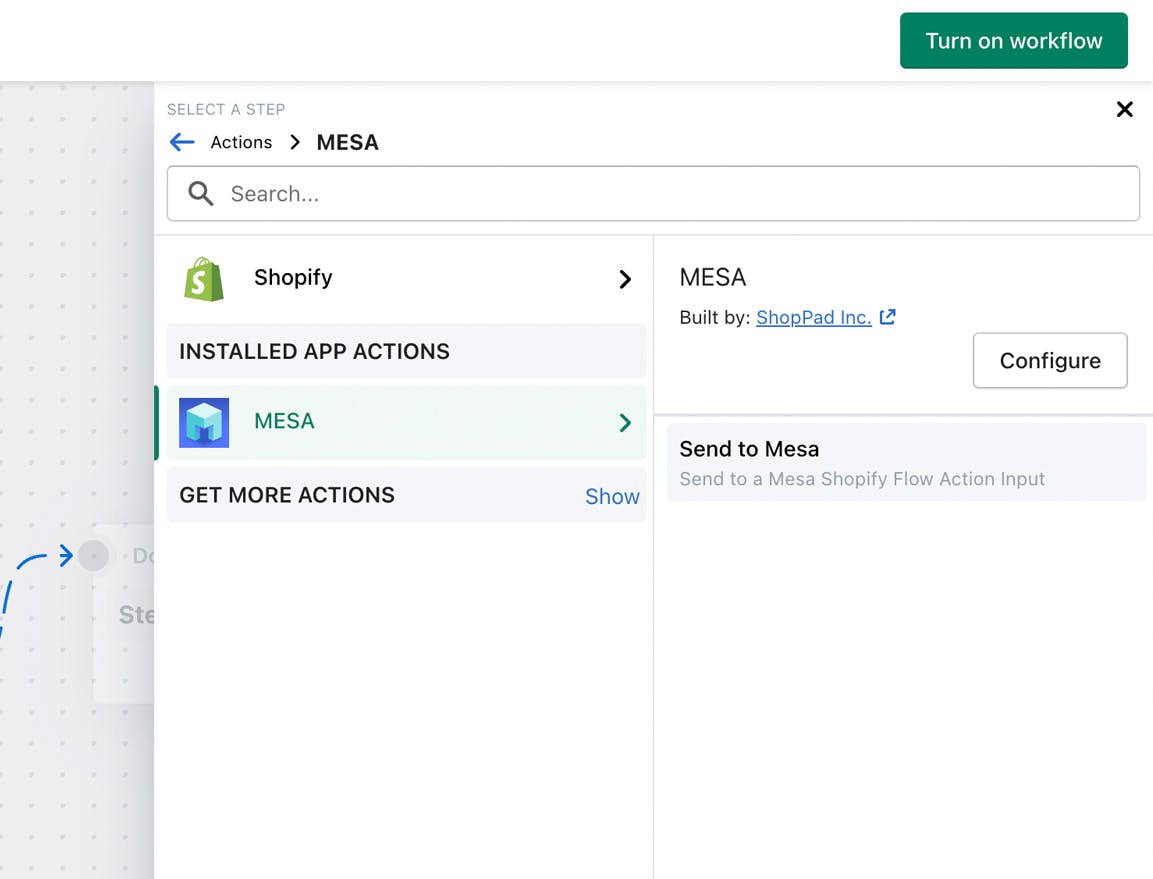 Join these and 500+ other brands that are working smarter.
Get started with a workflow template:
Build your own Shopify Flow automation using these triggers and actions.
Start a Shopify Flow workflow when...
Make your Shopify Flow workflow then do...
Learn more about Shopify Flow automations.
Get help making Shopify Flow automations.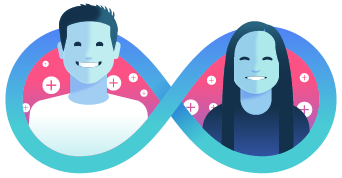 Let our experts set up your automations.
Get help personalizing templates or tell us what custom workflows you need.
Start For Free