We compare Shippo vs ShipStation to reveal the best shipping automation app for Shopify merchants.
ShipStation and Shippo are shipping management platforms. Both offer more than basic shipping management capabilities. However, they have their own strengths and weaknesses.
Main Differences Between Shippo vs Shipstation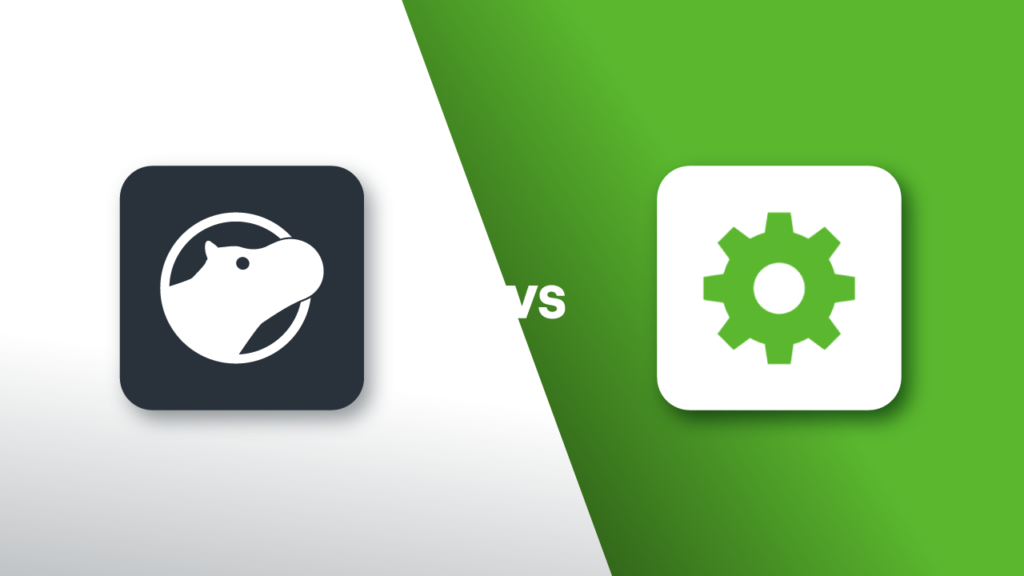 If you're a new online business selling on Shopify, Shippo is the right choice. It's easy to use and offers a free plan to get started. Established businesses on Shopify Plus should look to Shipstation for its advanced automation logic and discounted shipping rates for the most popular domestic carriers.
Exploring Shipstation vs Shippo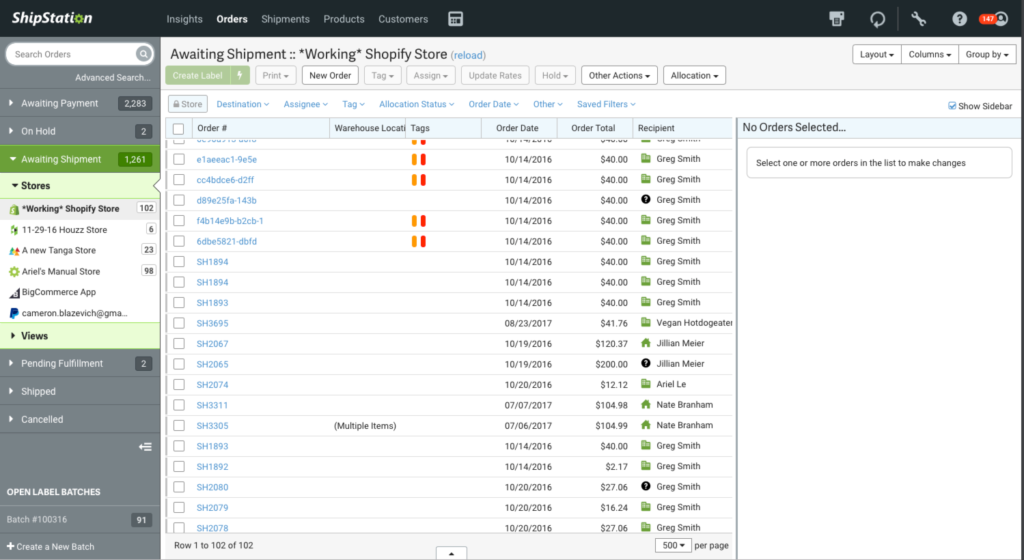 Shopify App Store ★★★★☆ 4.1 stars | 628 reviews
ShipStation is a tool that helps businesses handle small parcels and LTL shipping. Also, the platform offers many features, including automation to streamline shipping tasks.
With ShipStation, you can manage fulfillment, print labels, and track packages across carriers like FedEx, USPS, and DHL Express. This also includes fulfillment providers like Fulfillment by Amazon and Shipwire using ShipStation.
Here are a few things you should know about ShipStation vs Shippo:
Integrations
ShipStation offers over 270 integrations for ecommerce platforms. This includes Shopify, FedEx, PayPal, and DEAR Inventory. You can connect ShipStation to other apps using ShipStation's REST API. Note: Shippo does offer fewer ready-to-use integrations than ShipStation.
Discounted shipping rates
ShipStation offers discounted rates for domestic and international shipping when shipping through USPS, Hermes, and Global Post. Shippo only offers discounted rates for US-outbound shipping services like USPS and DHL.
Automation capabilities
Automation is one of ShipStation's strongest suits. In addition to built-in automation features, ShipStation allows creating your own automation rules. For example, you can create a rule to automatically select USPS First Class Mail as the shipping service for all orders under 16 ounces from US-based accounts.
Shippo offers basic automation features but lacks advanced automation capabilities like ShipStation. For example, ShipStation can automatically alert you about split orders. On Shippo, you'll need to monitor split orders diligently.
Customer support
Shippo and ShipStation offer almost the same level of support. Both support a knowledge base and articles or reach support via phone, email, and chat. The difference? ShipStation offers support 24/7. However, Shippo's support team is available only on weekdays. Additionally, availability is only during a specific time window based on the support channel.
Exploring Shippo vs Shipstation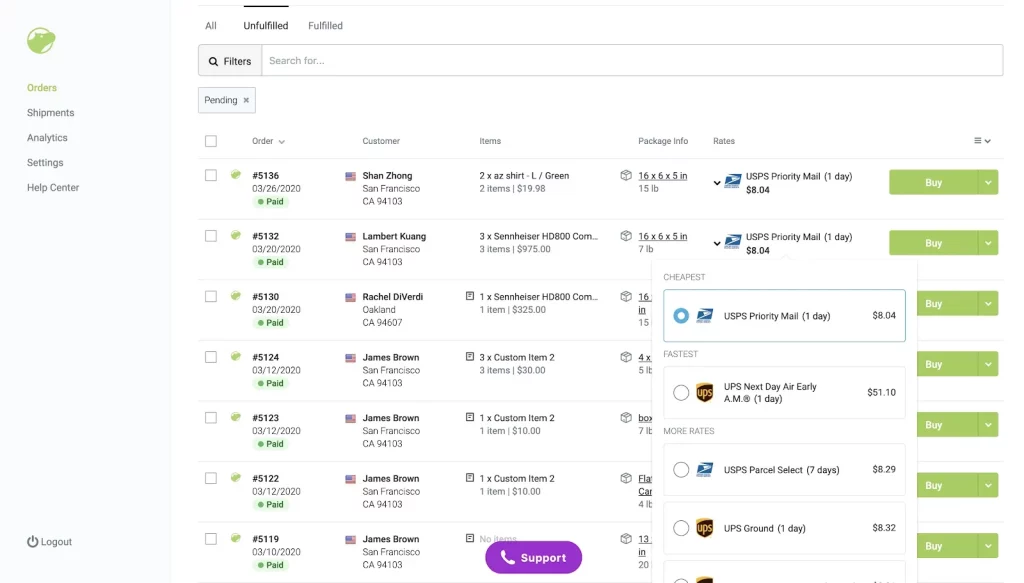 Shopify App Store ★★★★☆ 4.0 stars | 522 reviews
Shippo vs Shipstation has its own set of strengths too:
Shopping carrier management
ShipStation currently supports orders originating from the US, Canada, the UK, Australia, New Zealand, France, and Germany. Shippo supports a much longer list of countries. You can ship to and from almost any country with Shippo.
User-friendliness
Shippo's dashboard uses a clean, minimalist design. There are five items on the left sidebar: orders, shipments, analytics, settings, and help center. Those options house almost all the features and controls you need to use Shippo. Alternatively, ShipStation's dashboard looks slightly more intimidating because it offers more advanced features.
Flexible pricing
Both platforms offer a 30-day free trial and paid plans starting at $10 per month. But only Shippo has a free plan and a pay-as-you-go option. With Shippo, you can choose to pay $0.05 per shipment. The pay-as-you-go option might make more sense if you're a startup or don't receive too many orders yet.
Why Automate Shipping Tasks?
Shipping isn't the most glorious part of running an online business. But it is part of delivering a good shipping experience. A poor shipping experience can drive 85% of your shoppers away.
You should automate shipping tasks for three reasons:
To scale your business.
Automation helps fast-track business growth by performing repetitive shipping tasks at scale. Thus, as you grow into a medium or large enterprise, you'll need automation to take care of order fulfillment.
To save time.
Small businesses often perform tasks like labeling and inventory management manually. But, you only have 24 hours — and you can earn some of that time back using automation. You can use this time to work on other tasks, like designing packaging that reinforces your brand.
To improve customer experience.
With automation, you can offer faster turnarounds without spending extra for fast deliveries. So, put products in the customer's hands faster to improve the customer experience. 43% of respondents say fast delivery is very important when online shopping.
Shopify to ShipStation Automations
ShipStation has excellent integration with Shopify and other popular apps.
Using ShipStation helps you automate a major part of your shipping process. For example, ShipStation can automatically select shipping service and package type. It can also assign a custom packing slip based on the ordered items.
Once integrated, ShipStation can pull product details. This includes product name, weight, and images from Shopify. All you need to do is pack the order.
Similarly, ShipStation can relay information back to Shopify. ShipStation sends details including carrier, tracking number, and shipping status to Shopify and the customer. This happens every time it creates a shipping label.
Additionally, it also shows shoppers' live shipping rates and delivery times from carriers. The information appears on the checkout page. Best of all, customers always have accurate information about shipping costs and delivery timing.
Do more with MESA
MESA adds to ShipStation's automation capabilities. Integrating MESA with ShipStation lets you pull granular data into ShipStation each time a new customer, shipment, product, or order is created in Shopify.
Simply select one of MESA's ready-to-use templates to automate tasks in your shipping process. No coding skills are necessary.
For example, there's a template for creating a ShipStation label when a Shopify order is created.
The flow automatically fills in all products, creates a shipping label, and adds shipping details to the Shopify Order Notes field when a customer orders.
Let your team work on productive, revenue-generating tasks. MESA takes care of the repetitive ones. Getting started with MESA is easy — start with one of our workflow templates. Contact our team of experts to have us build a workflow for you at no additional cost.
New Shopify Apps Weekly Newsletter
We watch for new apps then package them into an email sent every Tuesday.