In this article, we'll explore these returns management software solutions, and their core features, and then ultimately decide if Loop Returns vs Returnly is best for your ecommerce store.
Returns can be a shot in the arm when it comes to customer satisfaction and customer loyalty. As a result, a smooth, streamlined returns experience can increase customer engagement and helps your brand stand out from competitors.
But how do you get there?
There are plenty of returns management tools that promise a simplified returns process. So, we'll compare two popular returns apps for ecommerce merchants using Shopify: Loop Returns and Returnly.
Ready to save time by automating returns and exchanges? Install MESA to easily manage those workflows for your business.
Main differences between Returnly vs Loop Returns
Ultimately, the best returns management tool will depend on your business's needs and goals. Consider what features you need, how much time and money you're willing to invest in the returns process, and what type of customer experience you want to provide before making your decision.
If you need to handle in-store returns or international returns, we recommend Returnly. If not and you need to just manage returns, Loop Returns is the more affordable app.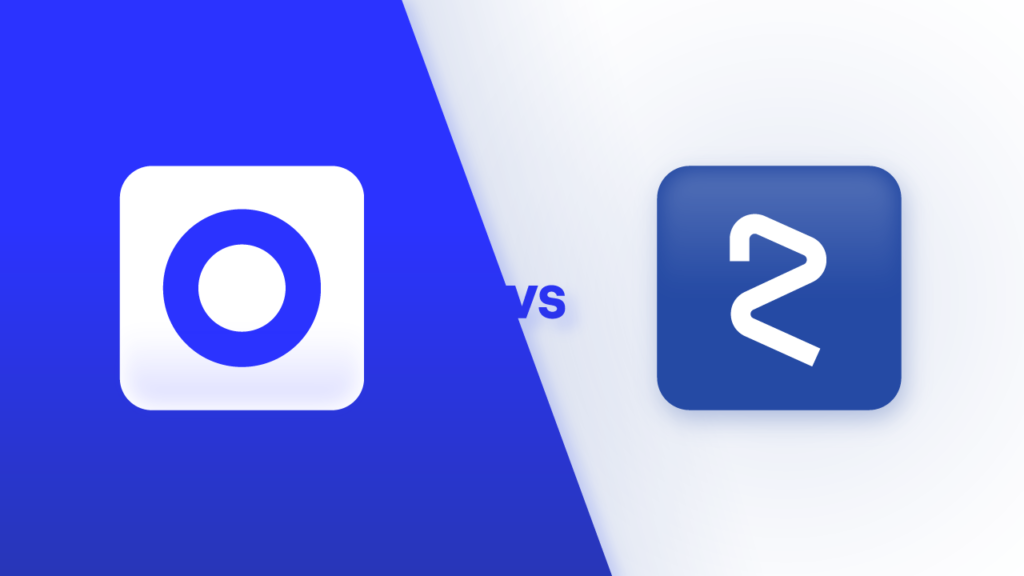 Loop Returns is the better option for businesses that value immediate customer support and communication. Its post purchase customer experience helps turn returns into exchanges which results in better business growth. As a result, Loop turns the entire returns process into a profit center.
Returnly is a great choice for ecommerce stores that prioritize convenience and efficiency in their returns process. Its reverse logistics feature allows customers to get store credit or exchange their item before they even send it back, which saves both time and money. Additionally, their self service options make Returnly perfect for businesses that want to keep their customers happy while reducing costs associated with returns processing.
Next, let's delve a little deeper into each of these two returns management solutions.
Exploring Loop Returns
★★★★☆ (4.3) Shopify App Store
Pricing: From $29/month. Additional charges may apply.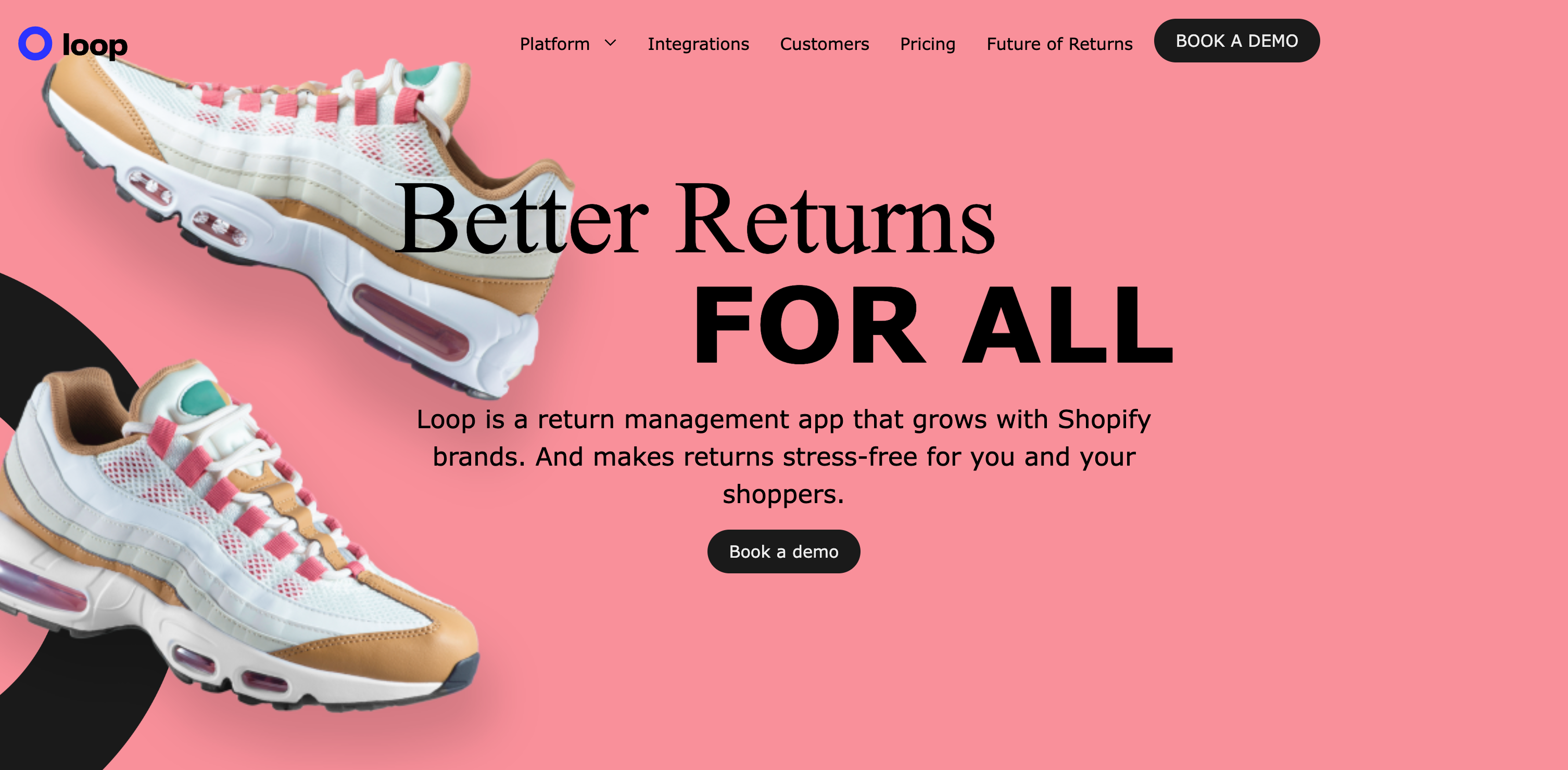 Shopify brands now have a powerful ally to boost their customer lifetime value and retain more sales – Loop Returns. An automated platform designed specifically for improving the returns experience, it's had remarkable success with some of Shopify's top names including Allbirds, Princess Polly, and Marine Layer who together retained over $700 million in revenue through its 22 million plus automated returns processes.
Loop Returns, which claims to make your returns profitable at every level, is returns software that helps streamline the customer return experience.
Here's the Loop Returns' claim:
Empower your business by giving you the right tools needed to optimize your return costs

You'll get inevitable returns while creating repeat customers by increasing customer satisfaction

You'll avoid abuse without punishing the customers who you consider the best

A customer support team to help you proactively reduce return rates
Exploring Returnly
★★★★★ (4.6) Shopify App Store
Pricing: From $99/month. 14-day free trial. Additional charges may apply.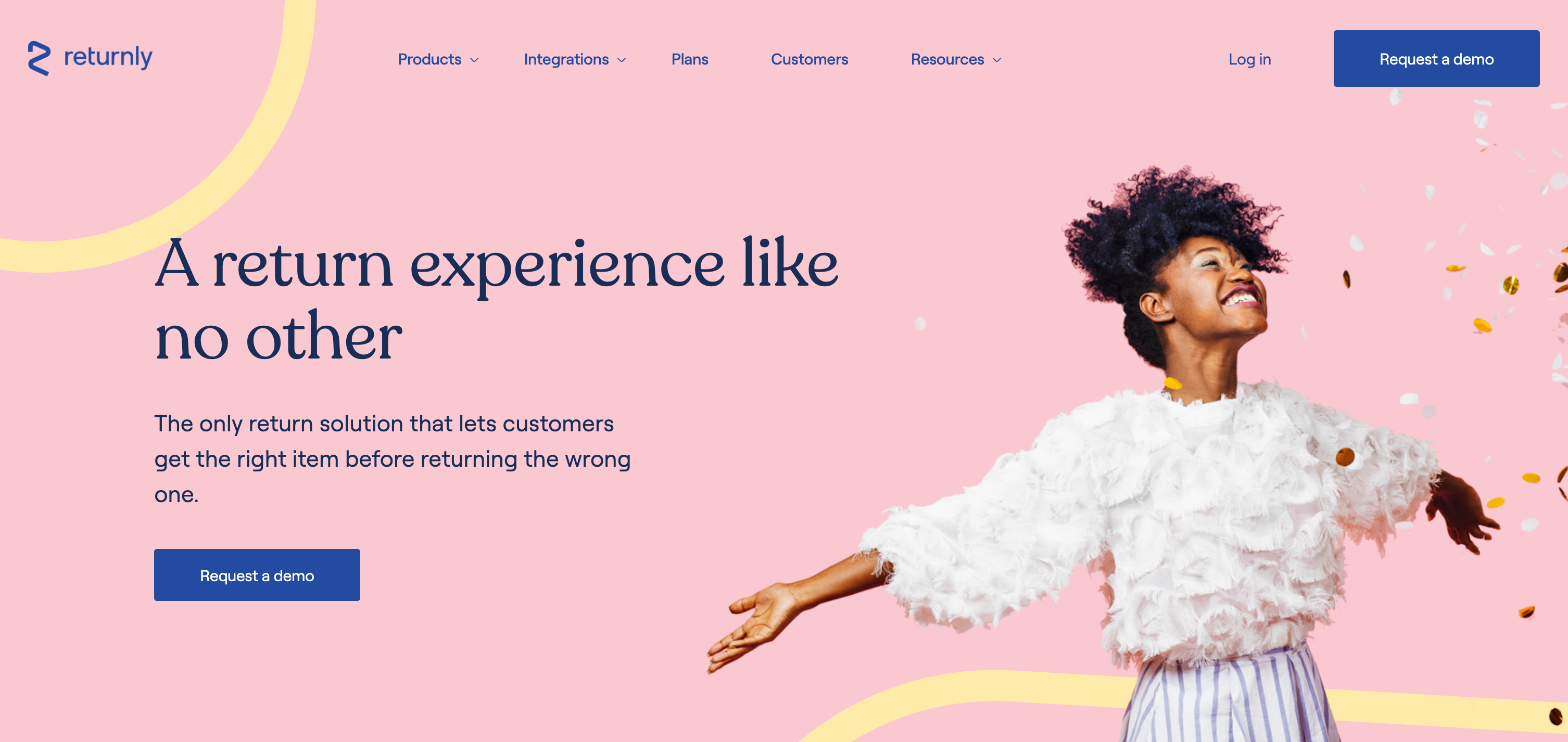 Returnly is a returns software that helps brands offer simplified and transparent return experiences for their customers. It provides an easy-to-use platform that allows customers to initiate returns in just a few clicks and then offers the customer various refund or exchange options.
What sets Returnly apart from other platforms is its reverse logistics feature. This allows customers to get store credit or exchange their item before they even send it back, eliminating the wait time and hassle associated with traditional returns.
In addition, Returnly also provides other key features such as free return shipping labels, automated email and sms notifications, and real-time tracking so customers can know exactly where their item is in the returns process.
Here's the Returnly promise:
Save time and revenue: Your exchanges will auto-ship on scan

Offer your customers easy exchanges and gift returns

Save shipping costs by using QR Codes that are printerless

Insights: You'll be able to unlock deeper insights with two tiers of return reasons
Returnly makes it easier for customers to return items and encourages them to continue shopping with your brand.
What makes a great returns and exchanges app?
Loop Returns and Returnly are both popular options for returns management software. Regardless, there are a few things needed for an effective returns and exchange program:
Customizable Returns and Exchanges Policies
First, you'll want the ability to customize and enforce returns and exchange policies. This includes setting return deadlines, defining eligible items, and outlining the steps customers need to take to initiate a return or exchange.
Automated Workflows
Managing returns and exchanges is tedious, manual work. Use software to help automate as many tasks in this process as possible. For example, automatically generating return labels, tracking return shipments, and updating inventory levels.
Customer Self-Service Portal
Lastly, a top-notch returns and exchanges app should offer a self-service returns portal for customers. This allows them to initiate and manage their own returns and exchanges, freeing up time for you to focus on other work. Additionally, the self-service portal should be user-friendly, accessible from a customer's account, and provide clear instructions for returns and exchanges.
Why automate the returns experience?
It's no secret that customers want an easy and convenient way to return items. So, ensure that whatever your returns system is, it functions smoothly and efficiently.
Build trust
Customers who feel that they can return items easily and quickly are more likely to purchase from you again. For example, think about the last time you return an item: if it was a poor experience, would you want to engage with that business again? Probably not. The same reasoning applies to each and every one of your customers that may need to return a product.
Create a competitive advantage
If you offer returns that are more convenient and easier than your competitors, guess who your potential customers will look to when making a purchase? You!
Reduce return costs
When done correctly, having a streamlined returns system can help reduce the cost of processing each individual return.
Improve customer service
Streamlined returns help improve your customer service ratings. It also allows you to take better care of customers when there's a problem with their order.
Increase sales
Easy returns mean that people are less hesitant to buy online. And, more likely to become repeat customers.
Do more with returns and exchanges without the extra work
Loop Returns and Returnly are both excellent options when it comes to streamlining customer returns processes.
Whichever returns management software you decide to use, make sure it meets your needs while also giving customers an enjoyable returns experience so they continue to shop with your brand in the future.
MESA can drastically improve your returns process by providing end to end automation solutions throughout your ecommerce business. When you automate manual work, you're free to focus on on the work that will impact your key metrics. MESA can help streamline communications, create an omnichannel inventory management solution, update sales channels, and more.
New Shopify Apps Weekly Newsletter
We watch for new apps then package them into an email sent every Tuesday.