Order fulfillment circles the buyer's journey by delivering products and services to the customer. Using automation, you can put automated order fulfillment on autopilot while speeding up processes, saving time, and reducing human error.
Manual order fulfillment might seem feasible when you have a few orders per week, but as your business expands, fulfillment can become a serious road block on your path to growth. With automated order fulfillment, ecommerce operators have more time to focus on strategic tasks leveraging software for their fulfillment process.
In this article, we will unveil the biggest challenges in manual order fulfillment and the benefits of automation, and we'll take you step-by-step through the process of automating order fulfillment on Shopify. Let's dive in.
Ready to automate your fulfillment process? Install MESA to easily manage order data in workflows throughout your business.
Understanding the order fulfillment process on Shopify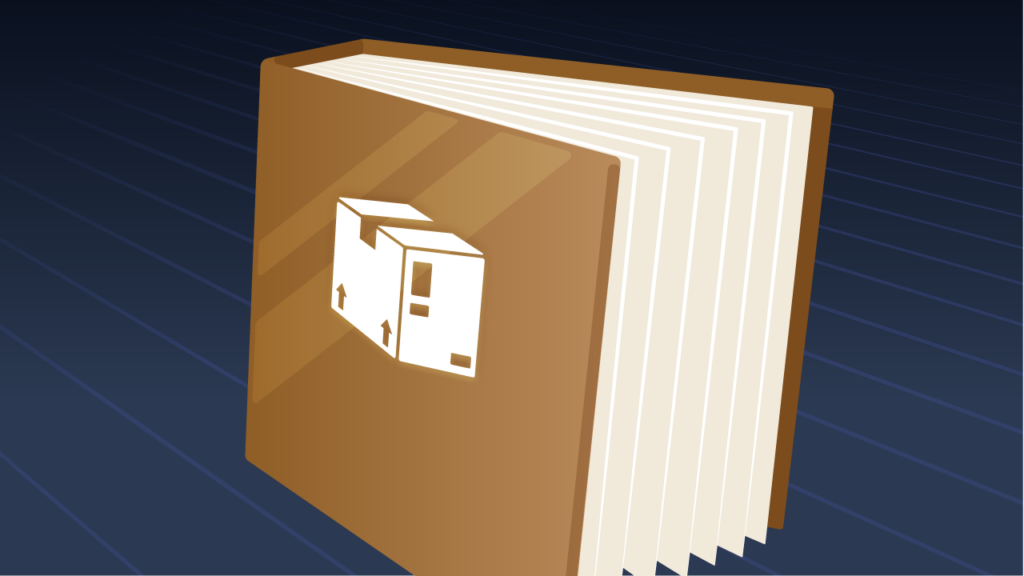 Order fulfillment is the process of receiving, managing, and delivering orders through multiple closely connected steps, including inventory management, shipping process, and handling returns.
Shopify allows merchants to choose between manual and automatic fulfillment. However, automatic fulfillment is available if you exclusively sell digital downloads or digital gift cards. Things get slightly more complicated when you're selling physical goods.
Still, fulfillment operations for an ecommerce business with physical products also have many areas in need of automation. Ecommerce order fulfillment processes involve multiple instances of data transfer from one system (say, your Shopify store) to another (your warehouse management system). As your business grows, manually performing these tasks becomes daunting. Besides being time-consuming and requiring too much effort, it's also more prone to human errors.
Here are some of the biggest challenges in manual order fulfillment:
Keeping track of orders coming through your online store

Managing stock availability and preventing stockouts

Finding cost-effective couriers for shipping service

Managing different warehouses and fulfillment centers

Communicating with suppliers and customers
You can overcome these challenges with ecommerce fulfillment automation. Automated order fulfillment will enable you to create workflow efficiencies and automate repetitive tasks in inventory management, warehouse operations and order processing.
Benefits of automating order fulfillment on Shopify
Automation scares ecommerce business owners. They think it's a very complex and demanding process—it's not. The belief that doing things manually gives a store owner full control over their business is a fallacy.
For example, once your automated order fulfillment processs is set up you have to spend less time juggling multiple platforms, making sure everything's updated and in sync. Here are some of the most significant benefits of automating order fulfillment on Shopify: 
Time and resource savings: Instead of wasting time and resources on sending customer orders to the warehouse or third-party fulfillment provider, calculating shipping costs, printing shipping labels, tracking products in stock, and manually updating them on your website, you can use automation to better allocate your labor, equipment, time, and inventory resources.

Improved accuracy and reduced human error: With increased order volume, manual order fulfillment becomes prone to errors. While fulfillment may seem to consist of mundane tasks, people exposed to a significant workload can become fatigued and make mistakes. With automation, you don't have to worry about tasks such as order verification, creating shipping labels, and sending order confirmations which require focus and accuracy.

Enhanced customer satisfaction and faster shipping times: Speed is crucial for the success of ecommerce businesses. Customers nowadays have very high expectations regarding the buyer's journey—they want a delightful shopping experience, a smooth checkout process, and fast delivery time. With automated order fulfillment, you can streamline processes and improve order prioritization to get orders just in time and ultimately boost customer satisfaction.

Scalability and adaptability for business growth: Relying on the same systems and processes when you have ten and 100 orders is not sustainable and can hinder your business growth. Automating repetitive tasks in your entire fulfillment process allows you to focus on new product launches, marketing campaigns, improving the shopping experience, and exploring new business opportunities. Automated fulfillment will help you reduce costs and accelerate growth.
Guide to automating order fulfillment on Shopify
But the question is: how can you automate order fulfillment? We've got you covered. Here is a step-by-step guide to automating order fulfillment on Shopify:
#1 Assessing your current fulfillment process
Before capitalizing on automated order fulfillment, inspect your current fulfillment process. Map out all the tasks required to successfully deliver orders to customers and look at any bottlenecks and inefficiencies at every step.
The fulfillment process will vary depending on the products or services you sell. Fulfillment is much simpler for digital goods and downloadables. On the other hand, physical products require managing inventory, packing, shipping, and delivering goods to customers, which requires a well-organized system to avoid any mistakes.
#2 Choosing the right fulfillment app for your needs
Once you have a clear picture of all the necessary steps, you can start looking for the right fulfillment app for your business. The fierce competition brewing in the ecommerce space made fulfillment a vital success component. Investing in a reliable fulfillment app can help you manage orders, track inventory, and automate shipping. This will save you time and energy, but it will also keep your customers happy.
If you are grappling with the question of how to find the right order fulfillment software, here are some of the requirements to keep in mind when choosing the right platform for your business:
Straightforward order management

Real-time inventory management

Multiple fulfillment center locations

Intuitive returns management system

Detailed analytics to track supply chain performance

Best-in-class customer support
There are many available fulfillment apps and platforms for Shopify stores. Shopify also has its own service called Shopify Fulfillment Network, which helps merchants store their products, package, and deliver their orders. Another popular shipping and fulfillment system is the one by Amazon. There are two options— Fulfillment by Amazon (FBA) for orders placed on Amazon and Multi-Channel Fulfillment (MCF) if you want to integrate it with your Shopify store. You can also choose many other third-party fulfillment apps based on the different features they offer.
#3 Integrating the app with your Shopify store
There are two types of fulfillment services—services that integrate with Shopify using an app and custom fulfillment services. If you choose a fulfillment service with an app sync with Shopify, you can make changes and get updates from the Shopify platform.
If you use a custom fulfillment service, they can fulfill your orders when they receive an email request. Because custom fulfillment services don't sync with your Shopify store, your order timeline and fulfillment statuses don't update as the fulfillment progresses. In this case, you'll have to use the power of automation.
#4 Setting up and testing your automated fulfillment workflow
Automated order fulfillment can help you boost efficiency and streamline the fulfillment process. By setting up automated fulfillment workflows, you can automate repetitive tasks such as:
Sending customer orders to the warehouse or third-party fulfillment provider

Calculating shipping rates

Printing shipping labels

Updating order status

Updating inventory levels

Removing products from the website when inventory levels reach zero

Placing re-order requests when inventory reaches a specific threshold

Selecting the best shipping carrier based on the customer's location and package size

Providing customers with tracking numbers

Processing returns and refunds

Sending order confirmation emails
MESA lets you easily create workflows to automatically fulfill orders when a customer purchases from your Shopify store or simply connect Shopify data to your fulfillment system. When your apps are connected and working together, you gain better insights allowing you to make data-driven decisions.
#5 Monitoring and adjusting your automation as needed
Ecommerce fulfillment automation should not be set in stone. To make the most out of it, make sure to monitor workflows, adjust, and optimize as needed. The end goal of automated order fulfillment is customer satisfaction—so make customer feedback a priority and adjust processes to remove friction and create the best possible customer experience.
Best practices for automating order fulfillment
Order fulfillment automation doesn't need to be scary. Follow these best practices to improve efficiency and maximize results:
Ensure data accuracy and consistency

Regularly review and update automation rules

Implement proper inventory management

Communicate with customers about shipping and delivery updates

Analyze order fulfillment performance and identify areas for improvement
Case study: Successful order fulfillment automation on Shopify
Campervan HQ is an RV brand providing reliable equipment and gear for camper vans and RVs, including generators, refrigerators, windows, and awnings. The company was struggling with sending orders to suppliers, as their team had to do everything manually, which resulted in incorrect orders, shipment delays, and frustrated customers.
They automated order processing using MESA's built-in email app to overcome this issue. Instead of manual data entry, automated vendor-specific emails are sent depending on the product purchased. As a result, Campervan HQ saves significant time per order, leading to a seamless order process and satisfied customers—a win-win. 
Get started with automated order fulfillment today
With order fulfillment automation, you can improve delivery times, efficiently handle inventory, and keep your customers informed about their orders. Using technology to reduce friction in the order fulfillment process can enhance customer satisfaction, leading to increased retention, better reputation, and higher revenue. Investing in automated fulfillment early on will fuel your growth and set you up for success.
Ready to see the power of ecommerce fulfillment automation? Install MESA on your Shopify store. Start for free or enjoy a 7-day trial on any plan.
New Shopify Apps Weekly Newsletter
We watch for new apps then package them into an email sent every Tuesday.