One of the latest BFCM trends that people appreciate is sustainability. The best way to embrace that is through eco friendly packaging used for both the product container itself and the shipping process. When brands use eco friendly packaging materials throughout, they're on conveying to shoppers that they're trying to make an impact on these global issues.
Shoppers love to purchase products from green business that uses sustainable packaging. That is the reason to focus more on sustainable packaging and show solidarity with the rest of the world.
The competition in the eCommerce world is pretty tough. Because of that, it is necessary to get out of the box and think of the best possible strategies to attract people.
Price discounts for BFCM are a common way to promote your products and brand. More than 21% of BFCM searches come from the United States of America while Germany, Brazil and other countries gaining popularity.
With more shoppers worldwide joining this holiday shopping event, how can your brand stand out by using eco friendly packaging materials?
Bottom-line advantages of sustainable packaging materials
Eco friendly packaging is crucial for many reasons, and it is not only a marketing tool for BFMC.
It brings many benefits to your business itself and the planet Earth. Because of that, we'll list some advantages of using eco friendly packaging options.
Let's jump in.
Define your brand as a sustainable business.
Consider for a moment:
75% of millennials & Gen-Zs favor brands with social engagement.

63% of Gen-Z is more likely to buy from an organization contributing to a social cause.
People appreciate sustainable businesses.
Delivering items in eco friendly packaging can convince shoppers to repeatedly buy your products more than just once. Also, they will likely be interested to find out who you are and what your business offers.
Grabbing customers' attention is just the first step of the entire brand awareness process.
If a shopper converts because of your brand's positioning on eco friendly packaging ideas, you'll likely see an increase in average order value or the total customer lifetime value since they're most likely to be repeat customers as a result.
Promote sustainable packaging solutions to your target audience.
Studies confirmed that more than 88 million Americans shopped online for Black Friday last year. BFCM is a massive shopping event.
As a responsible entrepreneur, you have an opportunity to educate many people.
With eco packaging, you can promote your business' global impact.
For example, when writing a product description, you should properly explain which eco friendly materials are used for the cushioning materials and packaging used when shipping orders too.
Explain why those materials are not harmful to the buyers and the environment.
When people remember your brand, they will also remember these explanations. They are getting educated and can start viewing everyday habits through the lens of being more eco-friendly.
Participate in carbon footprint reduction.
Carbon footprint is the amount/level of carbon dioxide put into the atmosphere when using fossil fuels. Using a sustainable alternative or recycled materials, the emission of CO2 is much lower.
It is not a secret that many businesses use harmful raw materials to design their packages. That is why the carbon footprint increases during the busy holiday season.
You won't completely solve the global problem we are all dealing with. However, with eco friendly packaging, you can do something to offset the problem.
Reduce storage and supply chain costs.
Transportation fees are becoming higher every day because of fuel price increases. If you have the opportunity to transport more goods in a truck, that means you can reduce freight costs.
With lower shipping fees, you can increase sales and deliver orders to customers faster in a more environmentally friendly way.
Additionally, eco friendly packaging often uses less space too. If you increase more empty space in your warehouse storage, you could expand your product line or total inventory.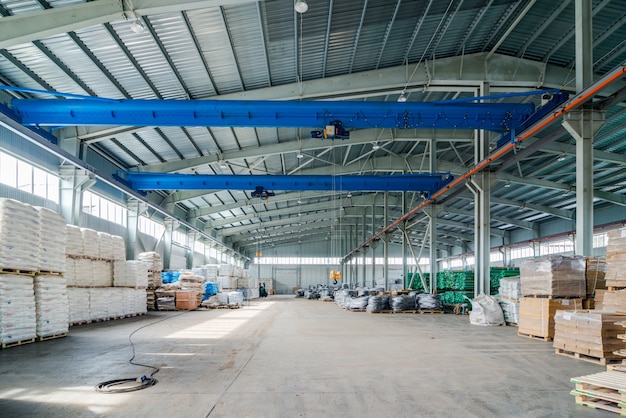 This can especially be important during BFCM.
With a more comprehensive product catalog available, you have the flexibility to stock more of the popular products or stock up on complimentary items for cross-selling or promotions.
Protect your customers from toxins and allergens
Did you know that more than 50 million people in the USA deal with some allergy?
In an effort to embrace eco friendly alternatives, some businesses in the packaging industry use food-based ingredients including wheat straw, casein (a milk protein), corn, oats and soy.
That is why a percentage of your target audience is concerned with the nature of your packaging material.

To protect those customers, you should focus on using toxin and allergen-free packaging.
Many people dealing with any allergy will look to buy products with safer packaging during BFCM. If you can highlight the safer packaging options, then you can be sure they will pick you instead of your competitors regardless of price.
Find the right eco friendly packaging solution
We understand that most entrepreneurs need to become more familiar with eco-friendly materials.
Ask branding companies that are making custom packaging for help. They will suggest which materials and designs are perfect for your business. They are experts in eco friendly alternatives to plastic packaging.
There are many companies, like Arka, that are experts in eco friendly packaging and the creation of custom packaging and custom shipping boxes.
Companies like that can help you create a delightful post-purchase experience that will make your brand even more attractive to customers.
Sustainable packaging materials
This is all about a plastic free packaging solution. Single use plastic packaging and plastic bags just adds to the plastic waste problem affecting the world.
Generally speaking, the most successful businesses that want to improve the environment will mostly use corrugated cardboard boxes.
This option uses different types of biodegradable packaging materials that are not harmful to the environment in any way. They are also durable and can be a fantastic layer of protection for a variety of items.
Other packaging options include:
Biodegradable packaging like biodegradable packing peanuts

Biodegradable plastics

mushroom packaging

Compostable mailers

Compostable packaging

Recyclable packaging and mailer bags

Reusable packaging
Benefits of corrugated boxes for product packaging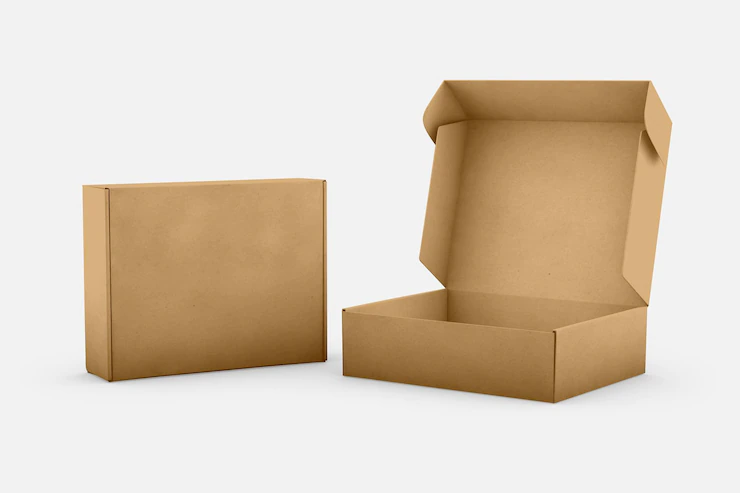 If you find a company that properly customizes corrugated boxes, you can create a perfect shape and size for almost any product in the world.
In the moments of madness and big orders typical during BFCM, you can be sure your products won't get broken during transportation.
Delivering a beautiful unboxing experience that your customer will remember is a great way to encourage repeat purchases and word-of-mouth advertising.
Consider eco packaging this BFCM
Both customers and small businesses can benefit from eco-friendly packages during BFCM.
You can reduce fulfillment costs and attract shoppers that support sustainability through their purchases. Innovative companies will boost brand awareness and can grow into new markets or product lines.
Being environmentally friendly beyond packaging options
A green business is about having a positive impact beyond just environmentally friendly packaging.
Reforestation is one of the most accessible ways that people can contribute. Planting these trees across the world is one of the biggest and cheapest ways of decreasing CO2 in the atmosphere and a major step in tackling the climate crisis.
Digital Humani is an organization that works with One Tree Planted in facilitating reforestation worldwide.
Innovative companies on Shopify are supporting reforestation by connecting directly to Digital Humani and donating $1 to plant a tree for every order received.
It works like this:

This holiday season, your brand can add this workflow template and make a positive impact during this holiday shopping event.
Frequently Asked Questions
What is the most eco-friendly packaging?
Corrugated cardboards and all types of paper based packages are a good environmental choice.
What is eco-friendly plastic packaging?
Eco-friendly packing is a mixture of recycled materials like wood pulp, cardboard, paper wrappers and cardboard. Once sorted correctly, they may have been shredded, pulped, melted and reshaped as a raw material in the new packaging.
What material is eco-friendly?
Natural materials are typically less harmful than manmade fabrics like nylon, plastic or polyester that require hundreds of years to biodegrade.
New Shopify Apps Weekly Newsletter
We watch for new apps then package them into an email sent every Tuesday.