Infinite Options lets you create an unlimited number of options for your products. Use a variety of product options such as checkboxes, number inputs, text boxes, dropdown menus, calendars, swatches, radio buttons, and more! Easily set up add-on products or even add conditional logic to give shoppers a personalized experience.
With MESA and Infinite Options together, you can send selected options where they're needed most.
When an order is created, MESA can send product options to Shopify order notes, turn them into tags or save them in any 3rd-party app like Google Sheets or Airtable.
Ready to get automating?
Sign up today and get started for free!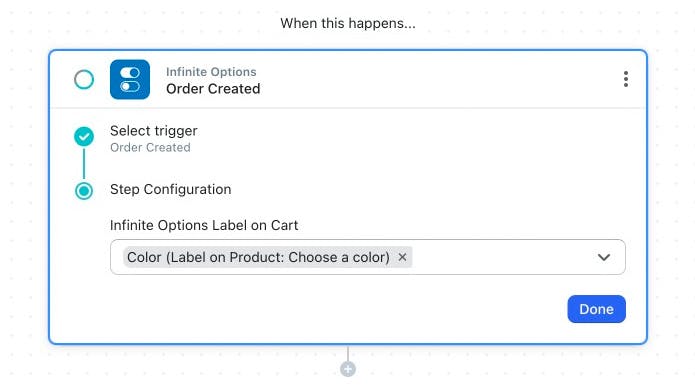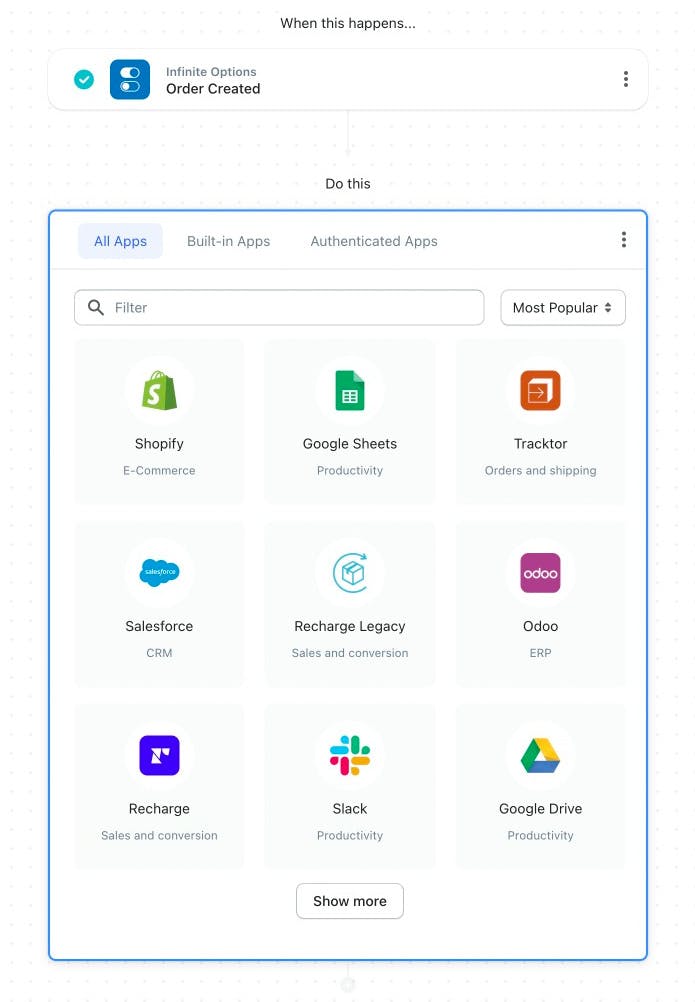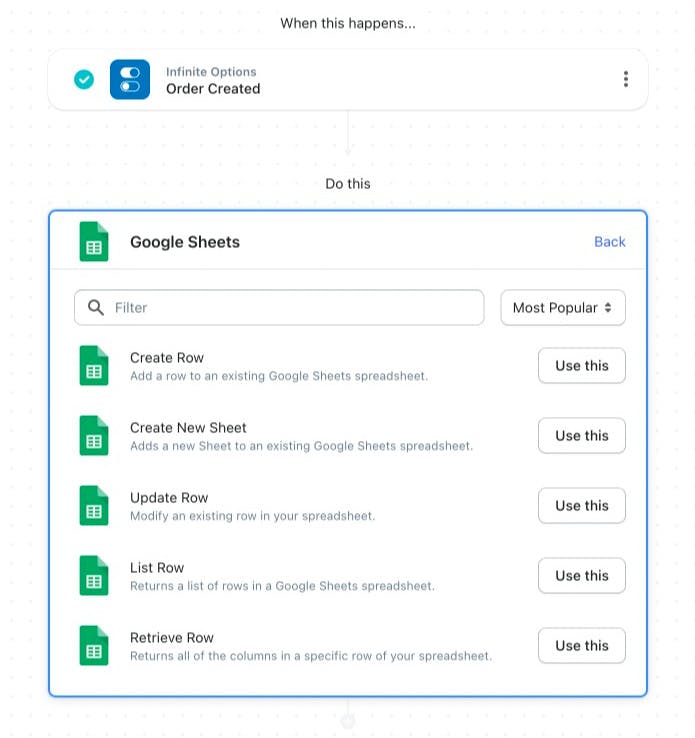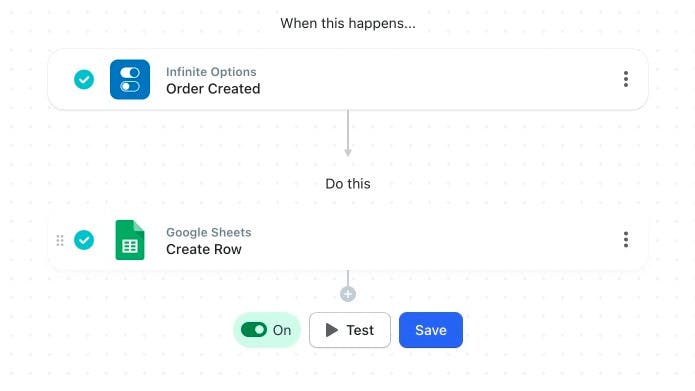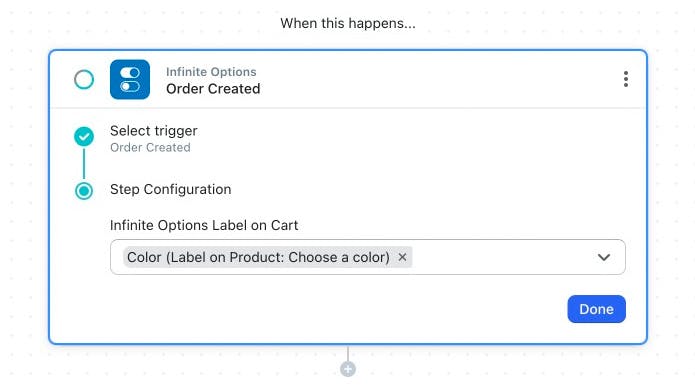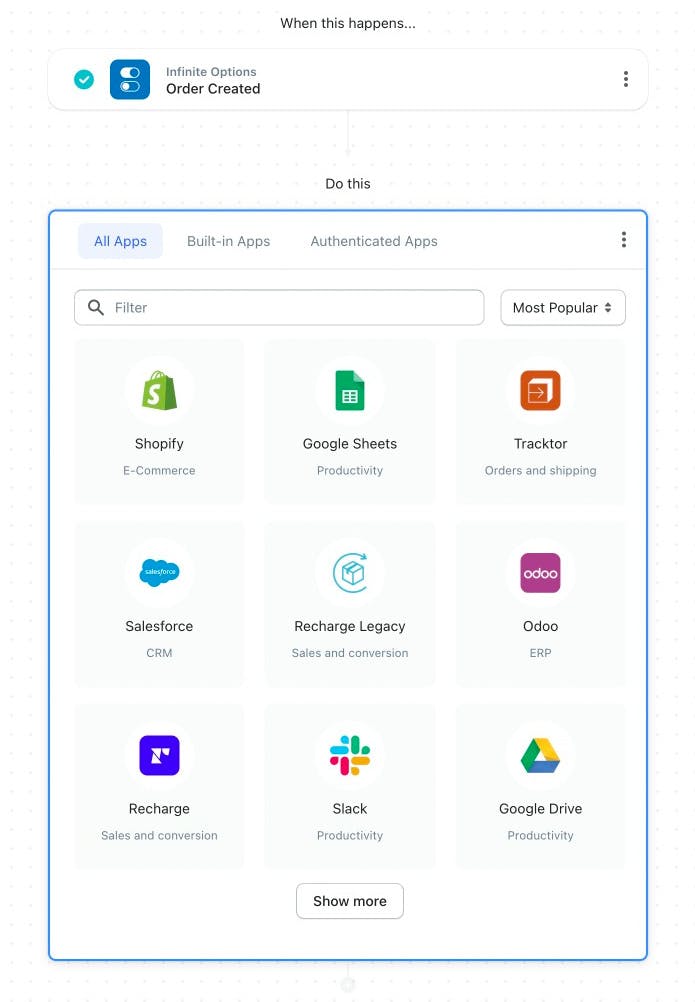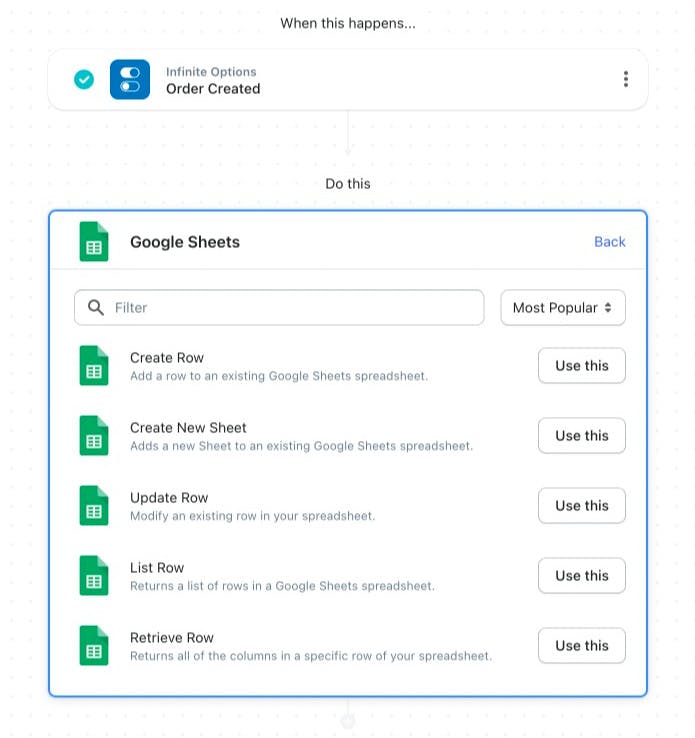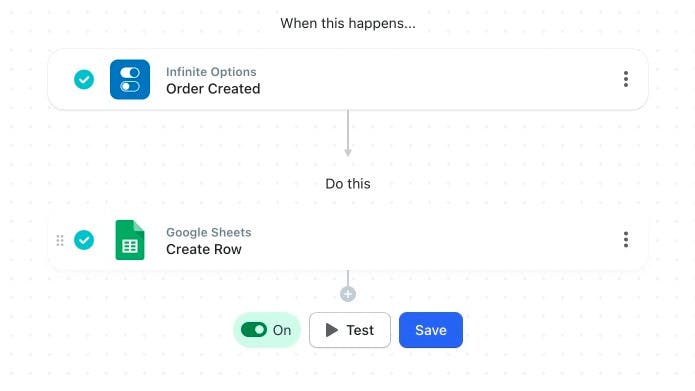 Join these and 500+ other brands that are working smarter.
Build your own Infinite Options automation using these triggers and actions.
Start a Infinite Options workflow when...
Learn more about Infinite Options automations.
Get help making Infinite Options automations.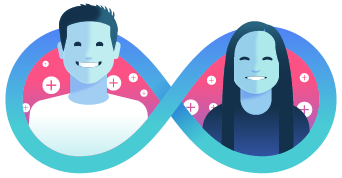 Let our experts set up your automations.
Get help personalizing templates or tell us what custom workflows you need.
Start For Free