Social proof is a powerful trigger when it comes to driving more conversions to your eCommerce store. 79% of customers believe that social proof such as user-generated content can significantly influence their buying decisions. 
That's where Stamped comes in. The ecommerce marketing platform allows stores to collect product reviews, consumer photos, Net Promoter Scores (NPS), and more that you can use to showcase across your website. It's going to help you build more social proof for your business and gain your customers' trust. 
It only takes one click with the platform to showcase your customer feedback to your website and you can customize it to fit the look and feel of your brand (logo, colors, font, etc). You get to choose which review you want to publish. To encourage customers to drop in their reviews, you can also offer them coupons in exchange for feedback or retarget customers on social media. 
Ready for automation?
Sign up today and get started for free!

Start Free on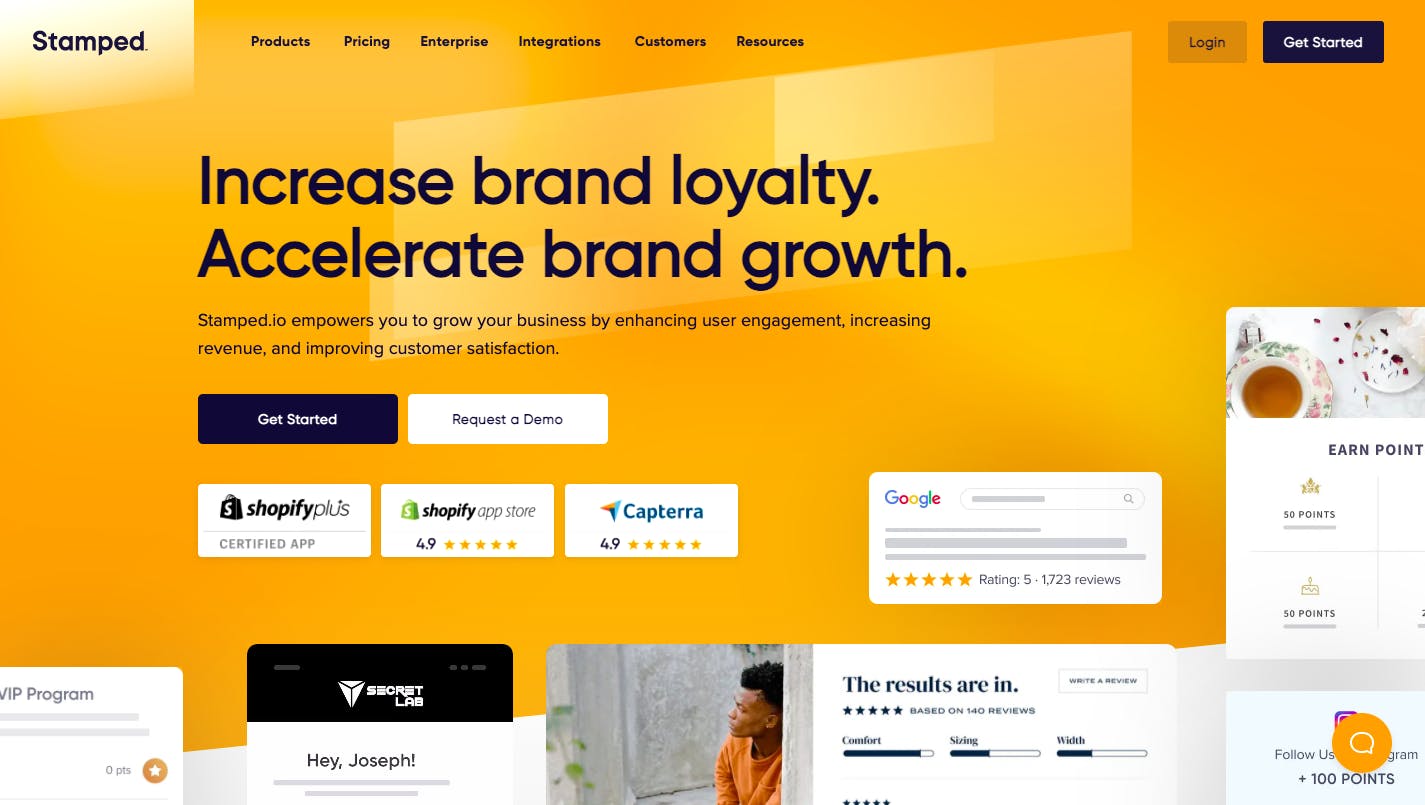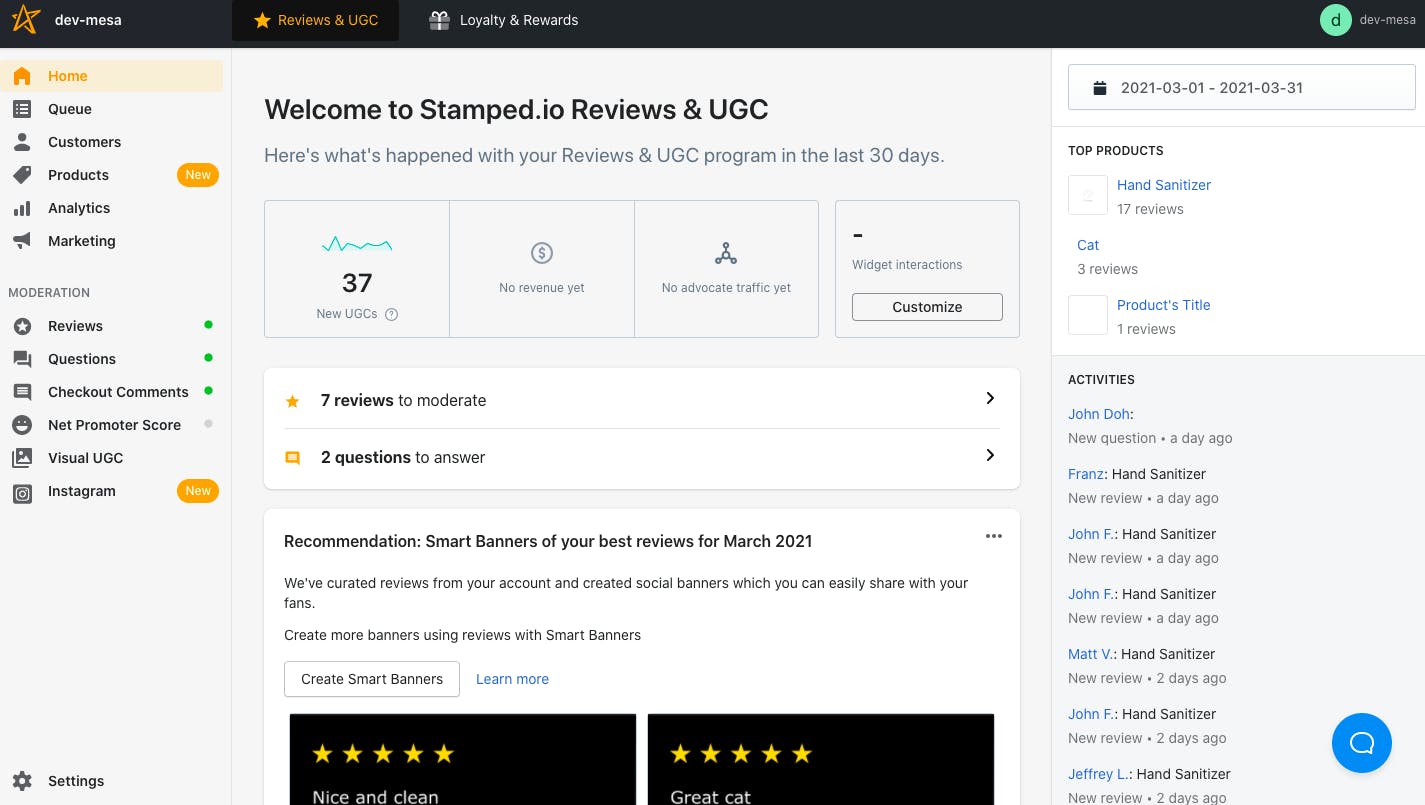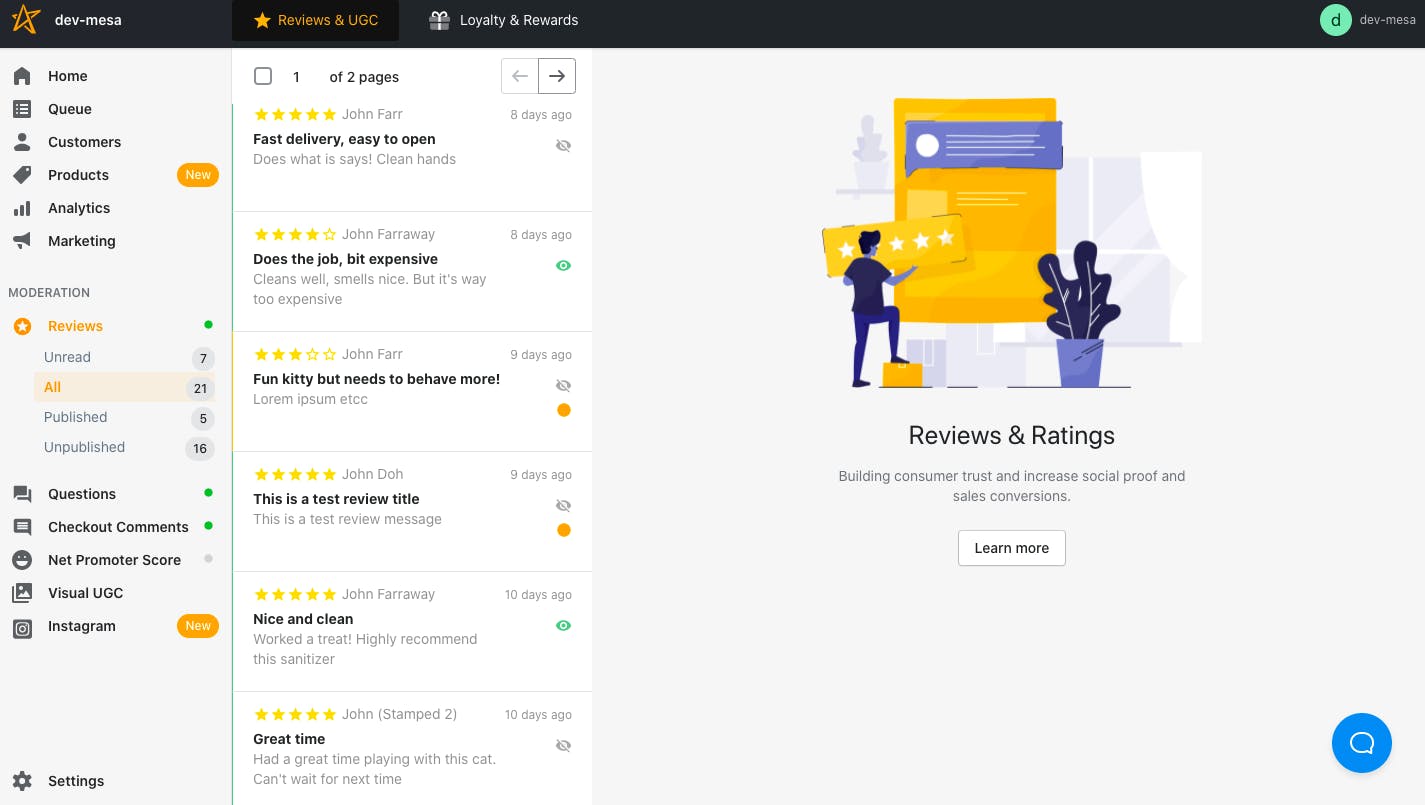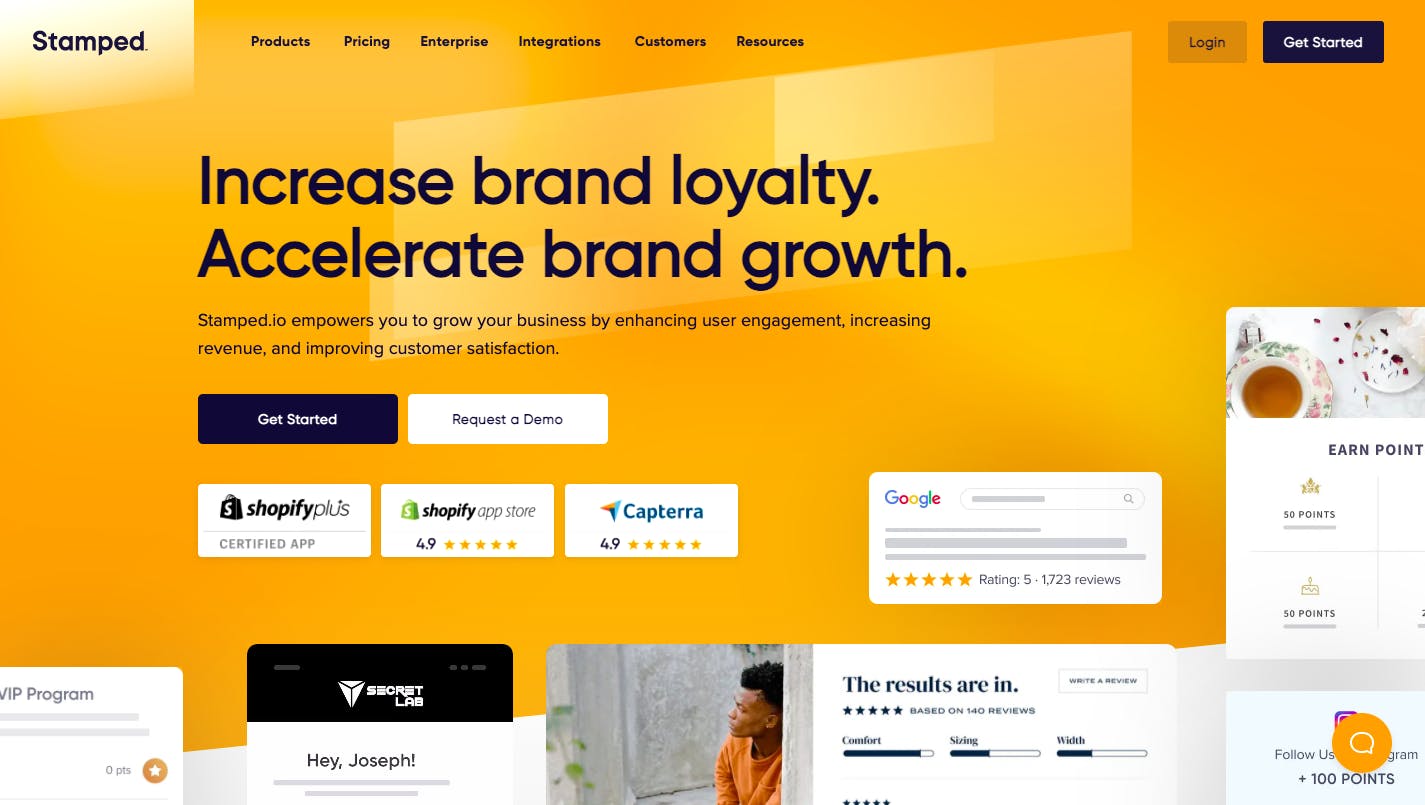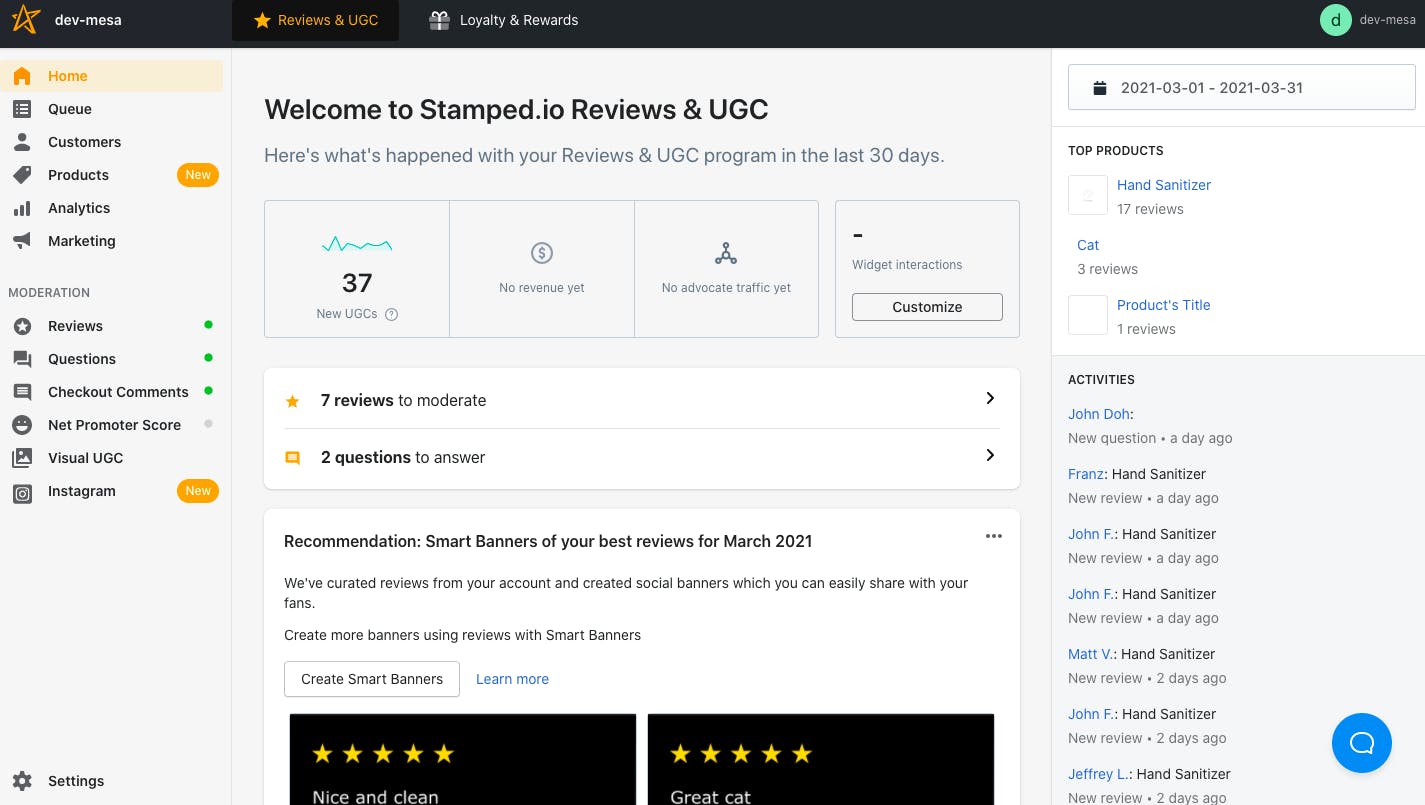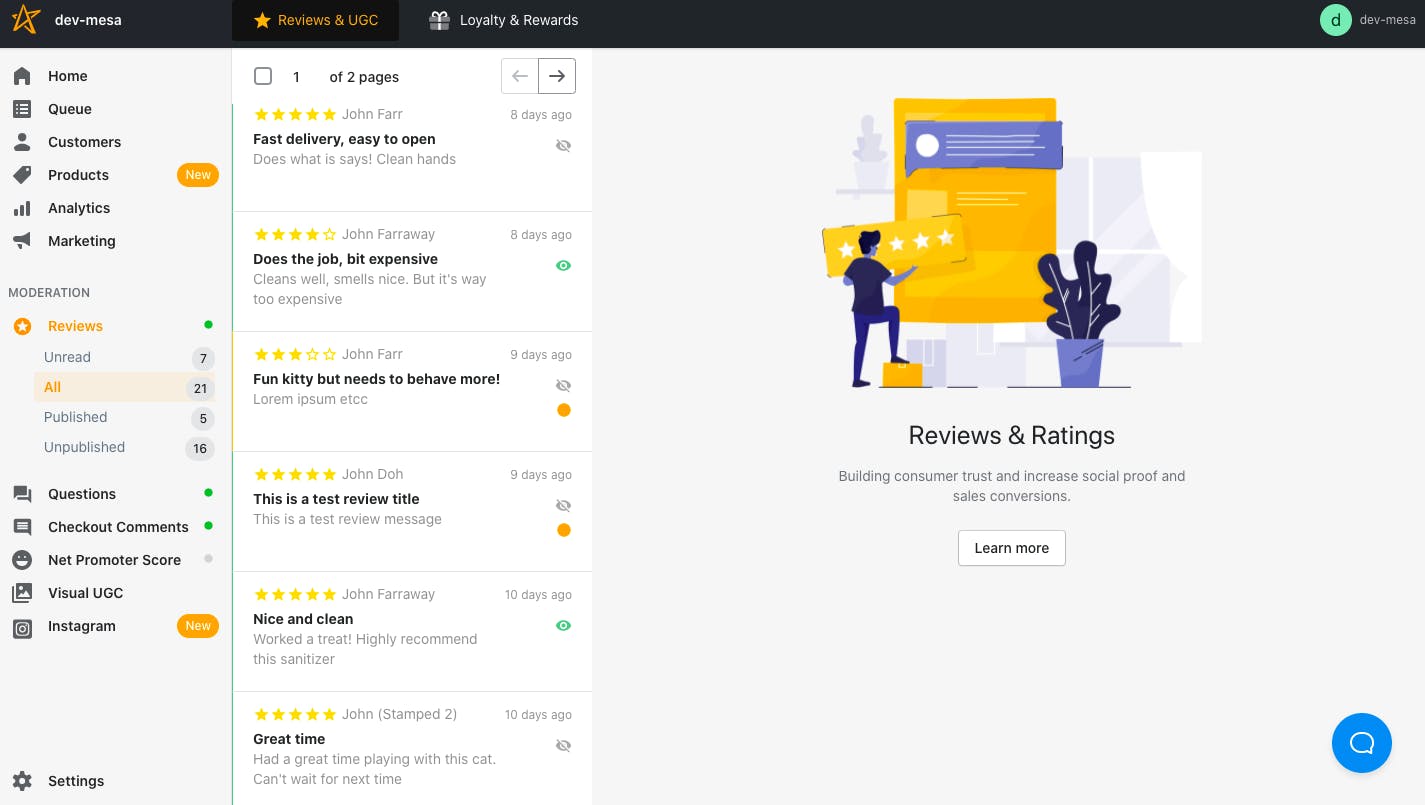 You're in good company. Join these and 500+ other brands that are working smarter.




Learn about Stamped.io automations.