Delighted allows Shopify merchants to use a Net Promoter System (NPS) to gather customer feedback in a quick and easy process. By getting your customer's feedback quickly, you'll instantly find ways to improve your product or service.
The platform offers you various choices to set up your feedback survey. Customers can receive your survey either through email, SMS or a link. Next, the tool will ask customers a simple question so you can collect their feedback on their experience. And voila! You're done. All you have to do now is view the feedback right from Delighted's dashboard through its reporting and analysis features. Stores can identify trends, survey metrics, and so much more over time.
While Delighted facilitates getting customer feedback, Mesa makes the process even more efficient. You can trigger a workflow for whenever a customer completes a survey.
Ready for automation?
Sign up today and get started for free!

Start Free on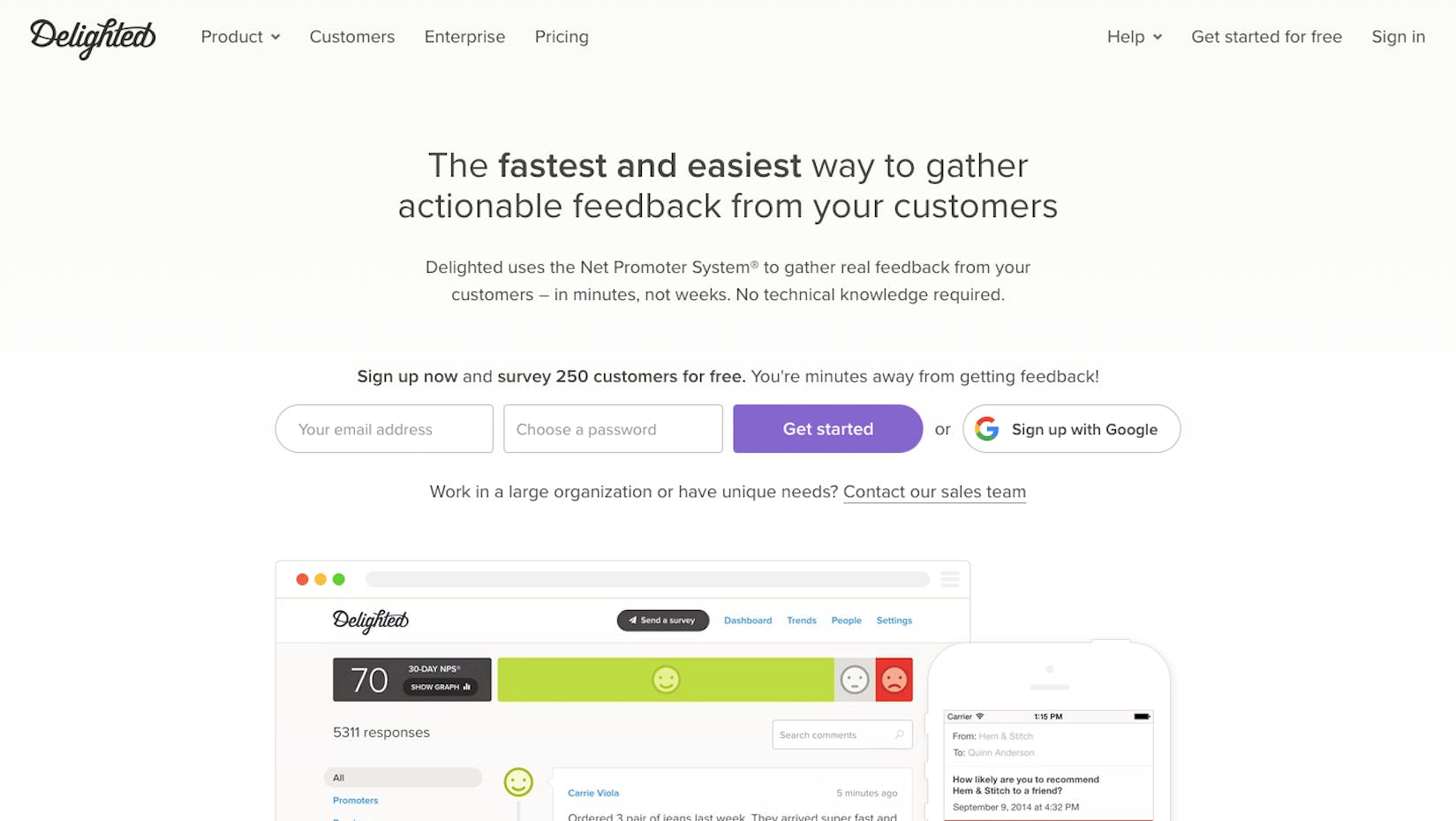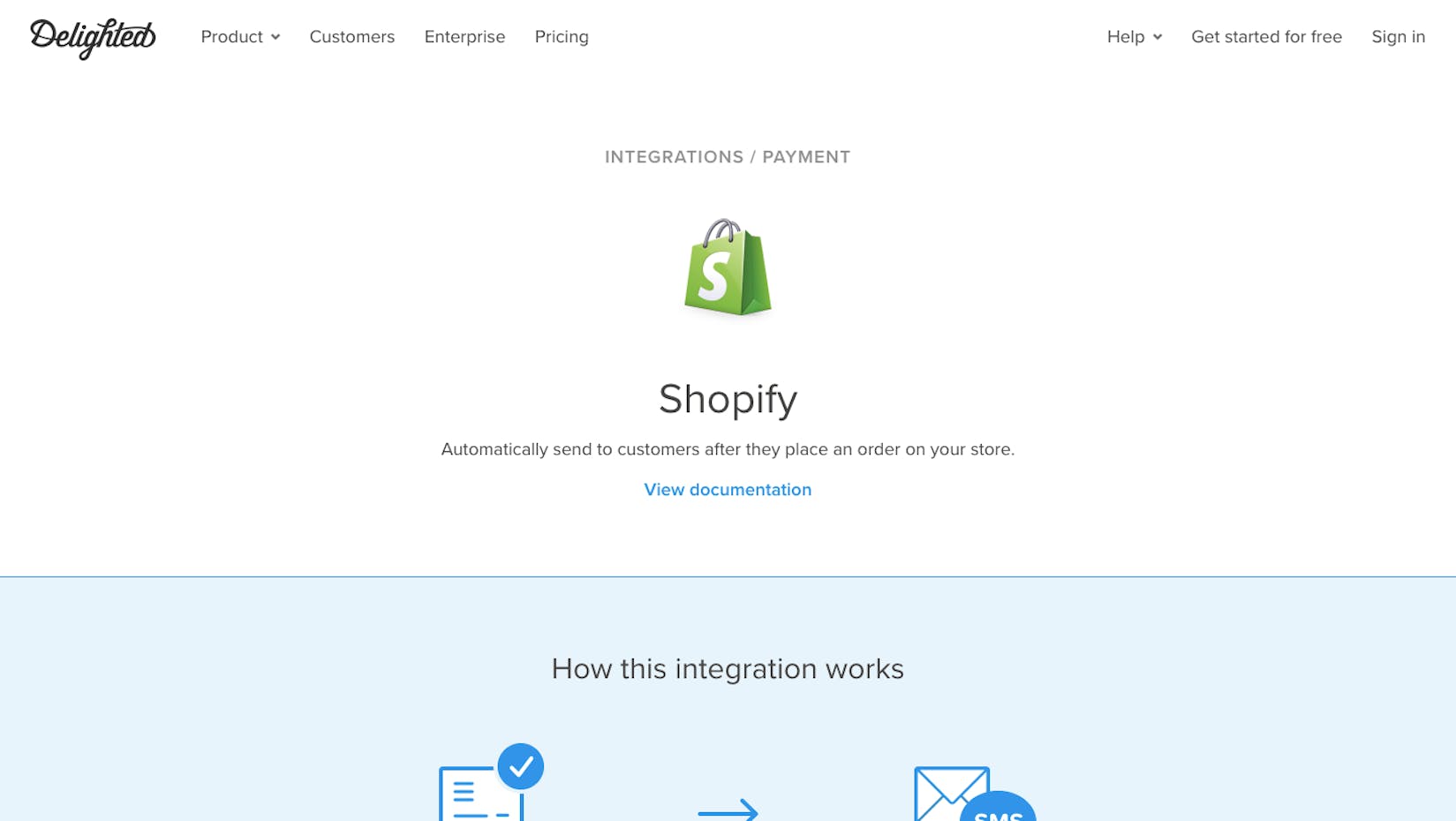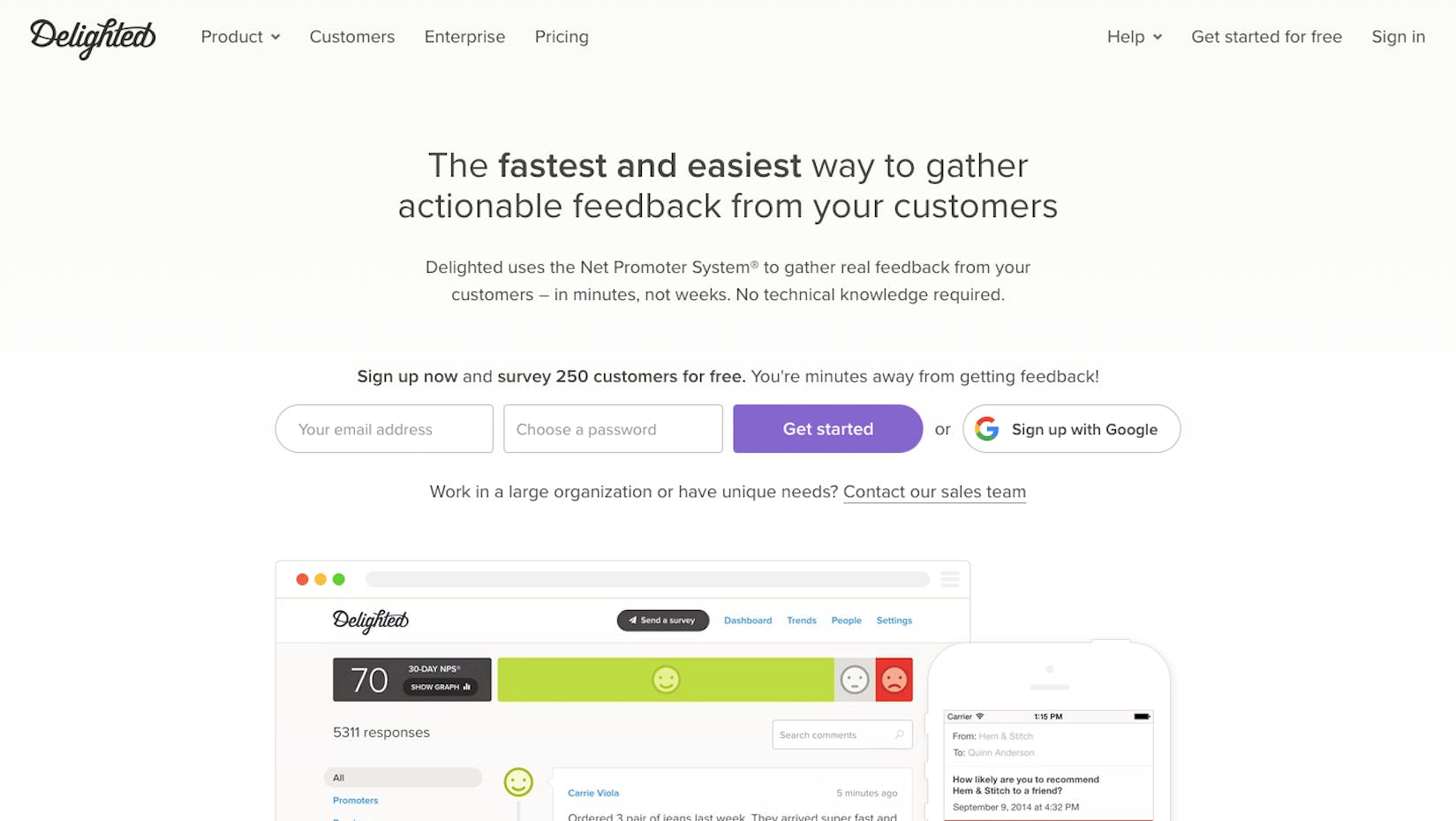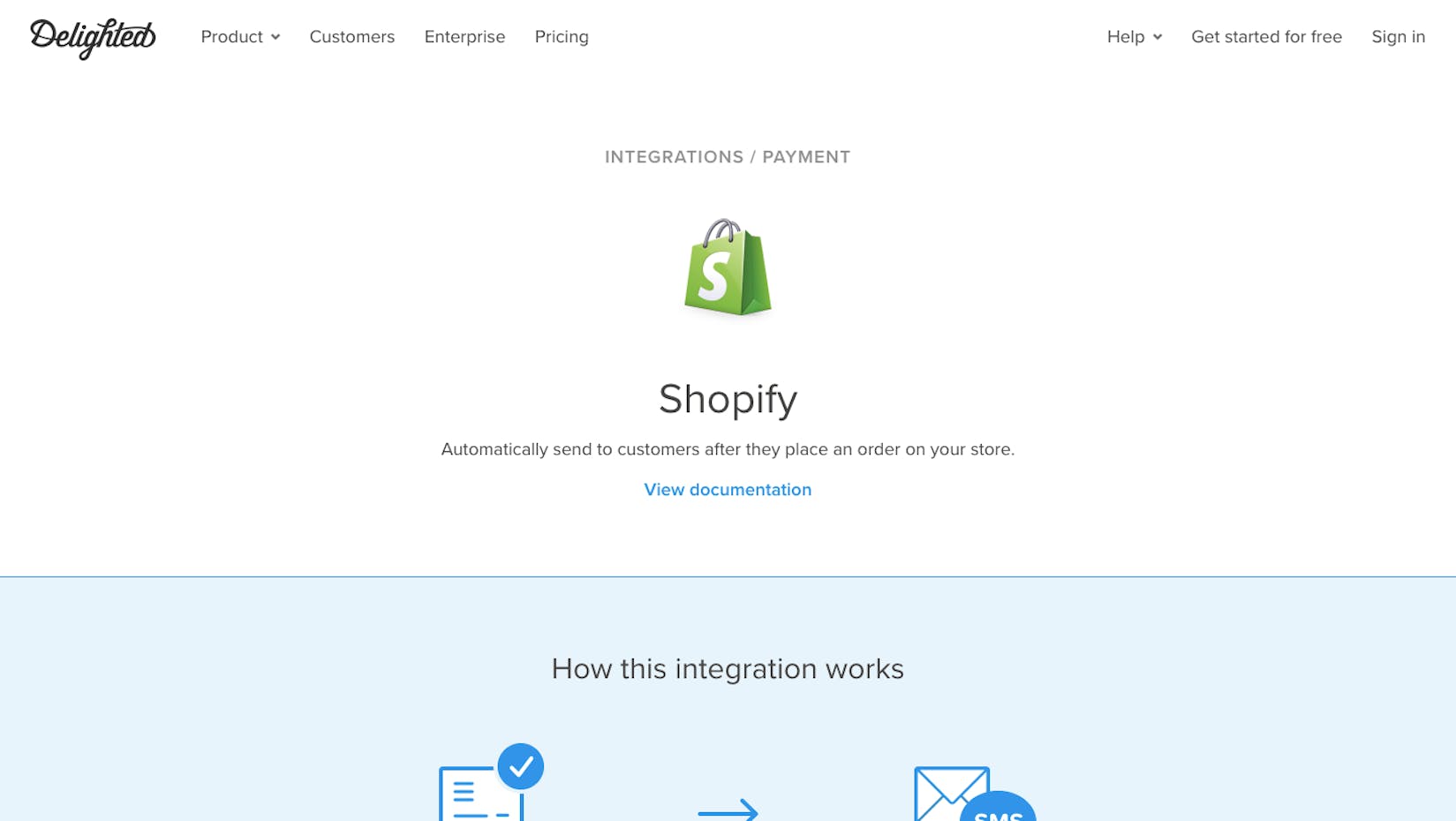 Loved by 1k+ brands using Shopify & Shopify Plus.





Learn about Delighted automations