Infinite Options to Tracktor Automations
Customizable Workflow Template:
Update Tracktor status when an order has been customized with Infinite Options
Offering customizable products can involve a ton of work and time for your logistics team. This template updates the status of an order in Tracktor when it has been customized with Infinite Options. You can now automatically update orders' statuses with customizable products.
When this happens

Step 1: An order is created with Infinite Options details
Then do this

Step 2: Update a Tracktor order's status
Store design
Customizable inputs, product options & bundling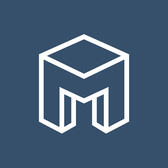 Create Infinite Options workflows today with Mesa and save yourself from those routine tasks. No programming required.
Try it Free for 14 Days