HTTP to Webhooks Automations
Create your own workflows between HTTP and Webhooks
Easily design, create, and run automated workflows to use HTTP and Webhooks together. Using Mesa'a visual workflow builder, you can define the automation workflow unique for your Shopify store. Transform the data during any integration step so it seamlessly fits however your business requires.
Start your automation when this happens:
Then build your workflow to do this:
Mesa
Make an API to any publicly-available endpoint on the Internet with Mesa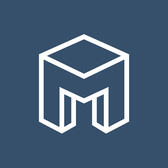 Create HTTP workflows today with Mesa and save yourself from those routine tasks. No programming required.
Try it Free for 14 Days