Custom Code
The Custom Code connector allows you to integrate third party services that Mesa does not already integrate with.
You can write Javascript code, send information in a payload to third party services, and can set a schedule for your custom code to be triggered. This connector also empowers you to add complex logic to an automation that might otherwise be difficult with the Mesa building blocks. For technical details, you can click here.
With Mesa and the Custom Code connector together, you can integrate third party services with Mesa without any hassle.
Customize these workflows for Custom Code
Deploy these templates and customize them with just a few clicks. Our team of automation experts built and tested these workflow templates to get you up and running fast. No code necessary.
Creative ideas to automate Custom Code...
Iterate through a product's color tags (e.g. Color: Red) to determine the color of the product.

Loop through an array of nested objects from a payload and update the payload.

Make a call to your external API to receive data.
Mesa
Write custom code to integrate third party services with Mesa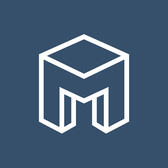 Create Custom Code workflows today with Mesa and save yourself from those routine tasks. No programming required.
Try it Free for 14 Days