Automate Your Everyday Smartrr Tasks
The Smartrr app is a subscription management solution for Shopify-powered e-commerce businesses. It enables businesses to create customizable subscription plans, driving customer retention and recurring revenue.
With features like mixed cart subscriptions, pre-paid plans, and API integration, Smartrr allows businesses to adapt their subscription models to their unique needs.
The app enhances the customer experience by offering personalized shopping options and automating the buying process. Smartrr also provides valuable insights into customer behavior through its analytics dashboard, helping businesses optimize their marketing and sales strategies.
Ready for automation?
Sign up today and get started for free!

Start Free on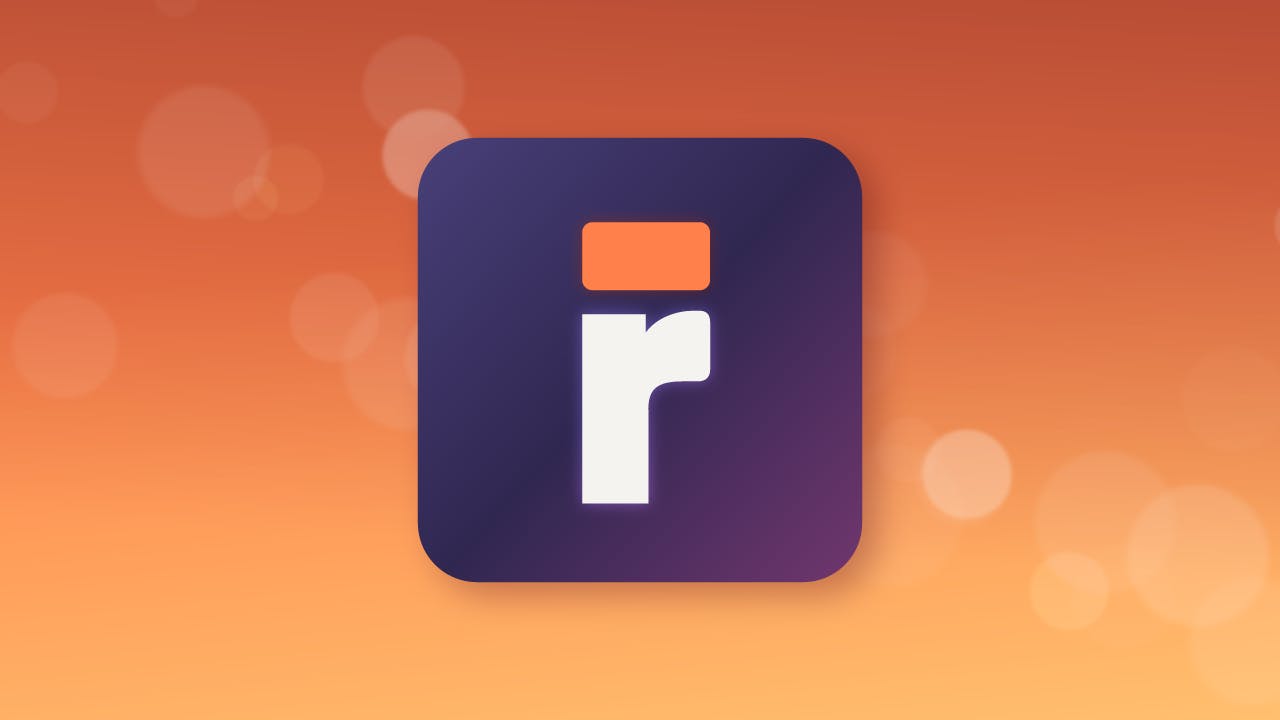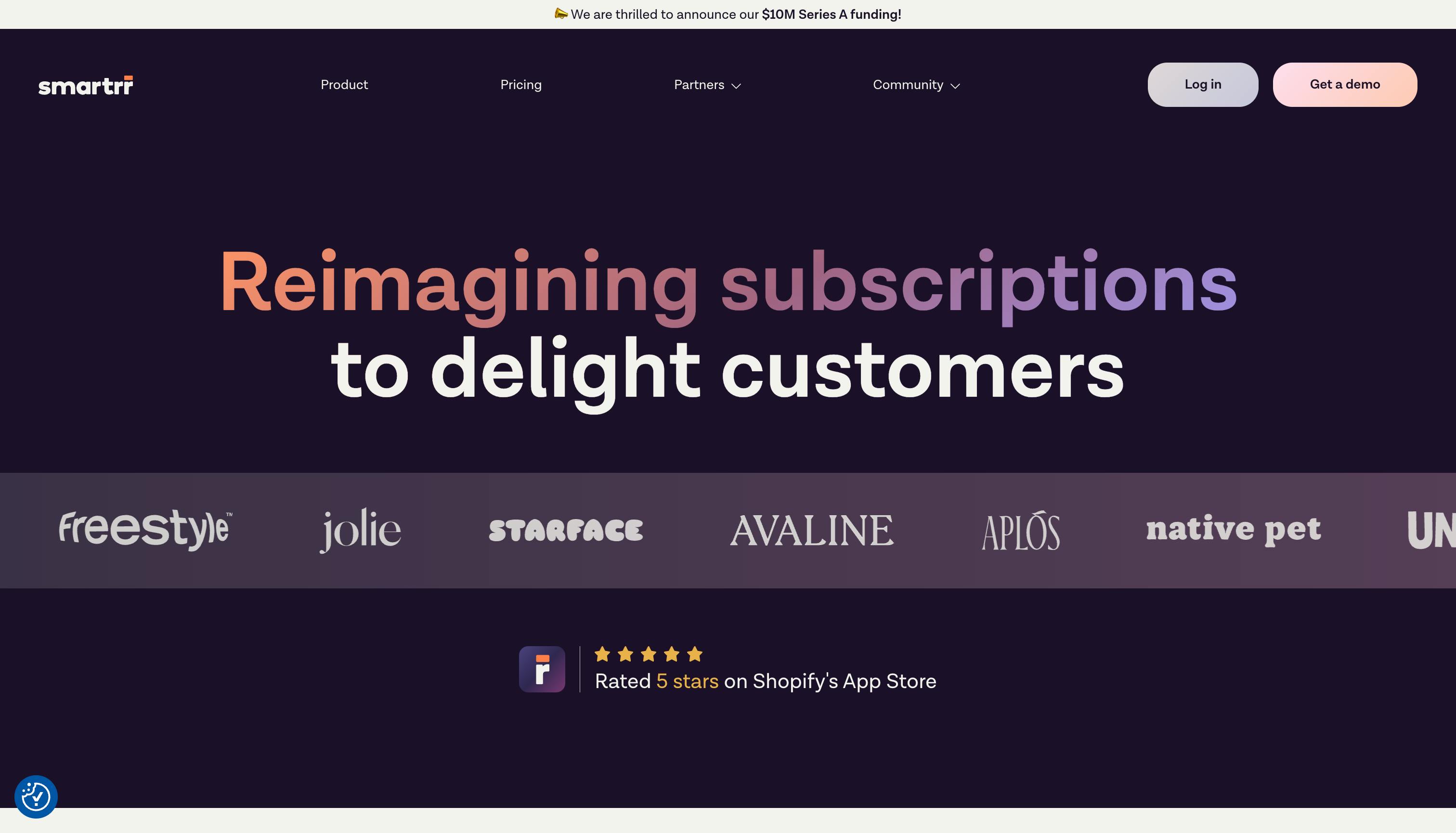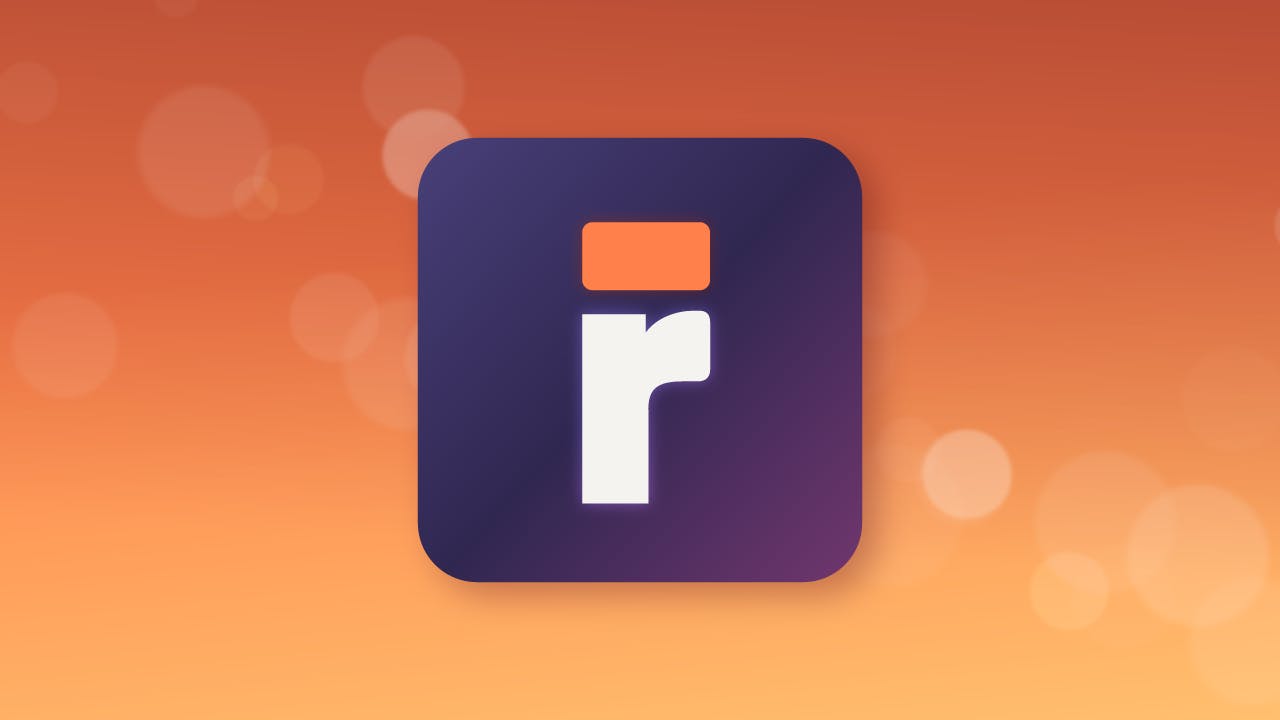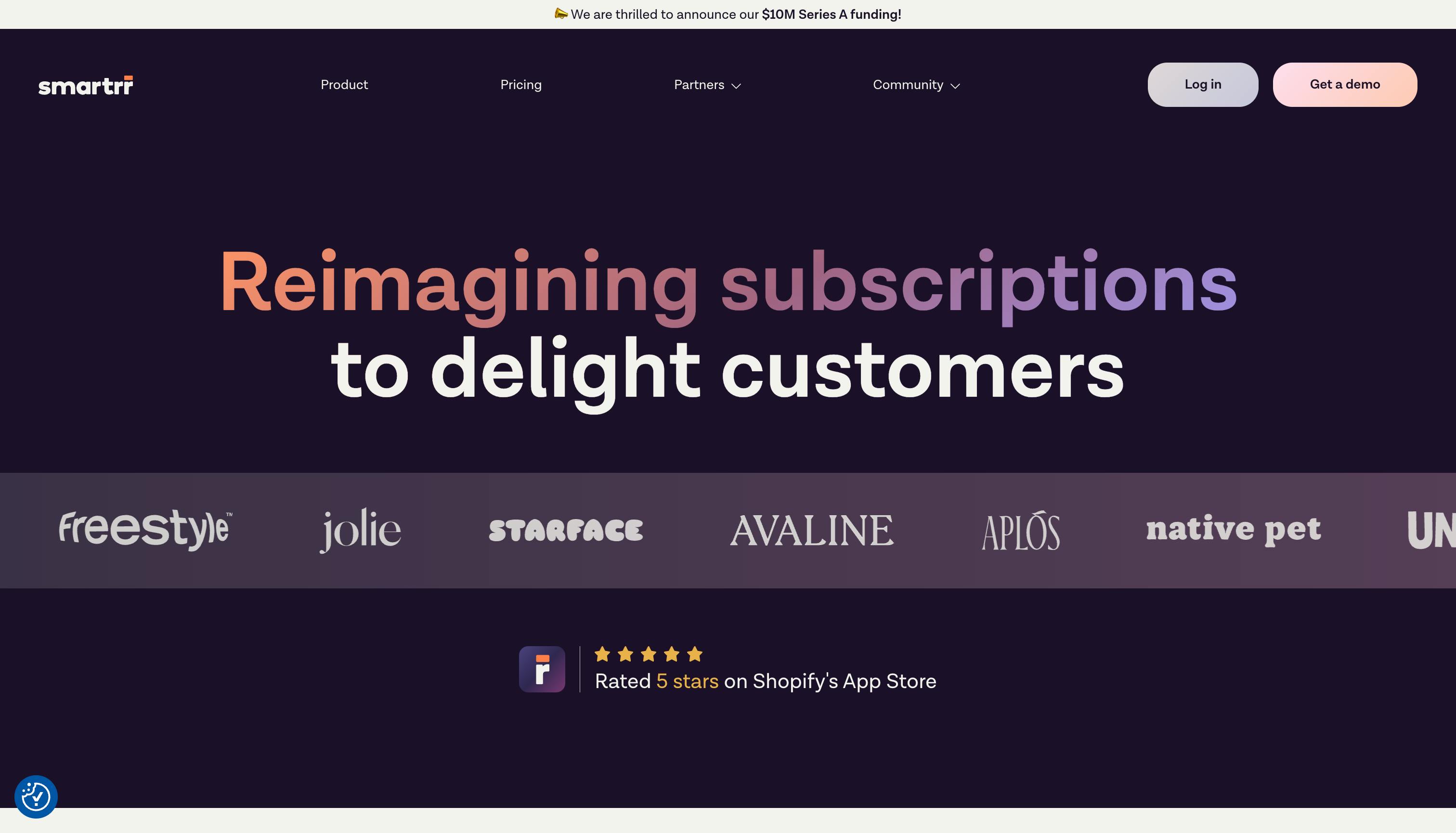 Loved by 1k+ brands using Shopify & Shopify Plus.