FTP by MESA allows you to upload and download files to a specified File Transfer Protocol (FTP) server.
With MESA, you can now easily share files between people or computer systems by connecting to your FTP server. Instead of desktop apps to connect to your FTP server, FTP by MESA can connect instantly and move your data and files instantly.
Leverage Transform by MESA to map your data to a format that Shopify or another system expects and pass it along to the next step. Sharing CSV or XML files via FTP servers is a great choice to connect your fulfillment service, product manager, or another third-party system.
Ready for automation?
Sign up today and get started for free!

Start Free on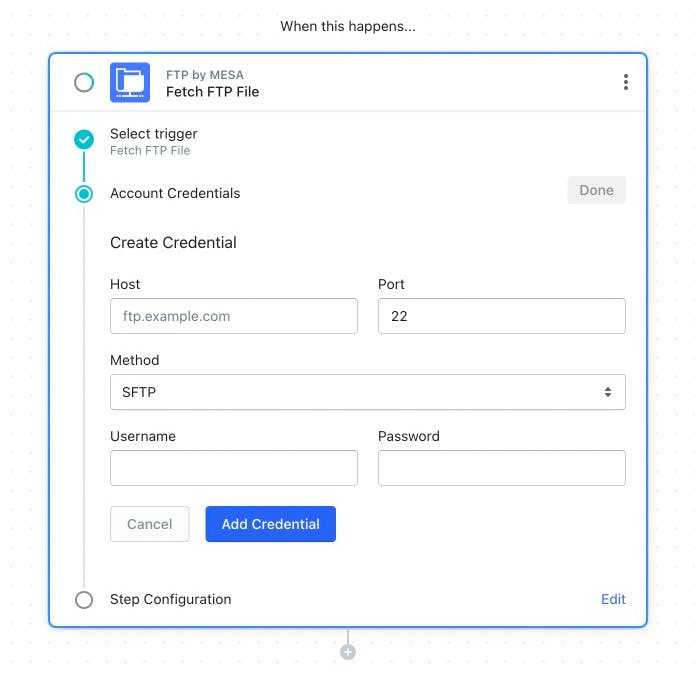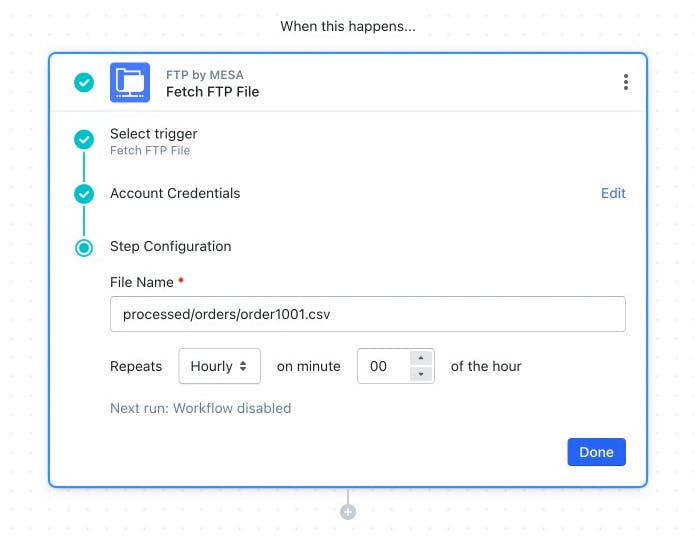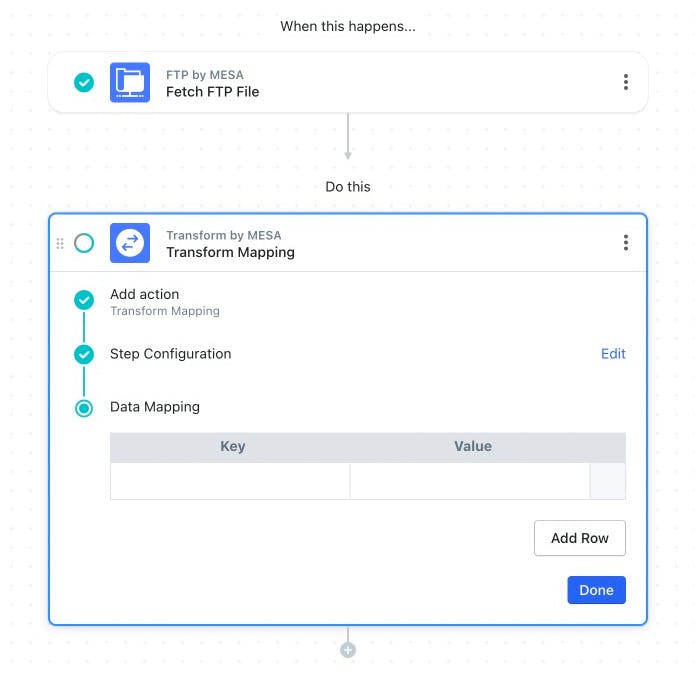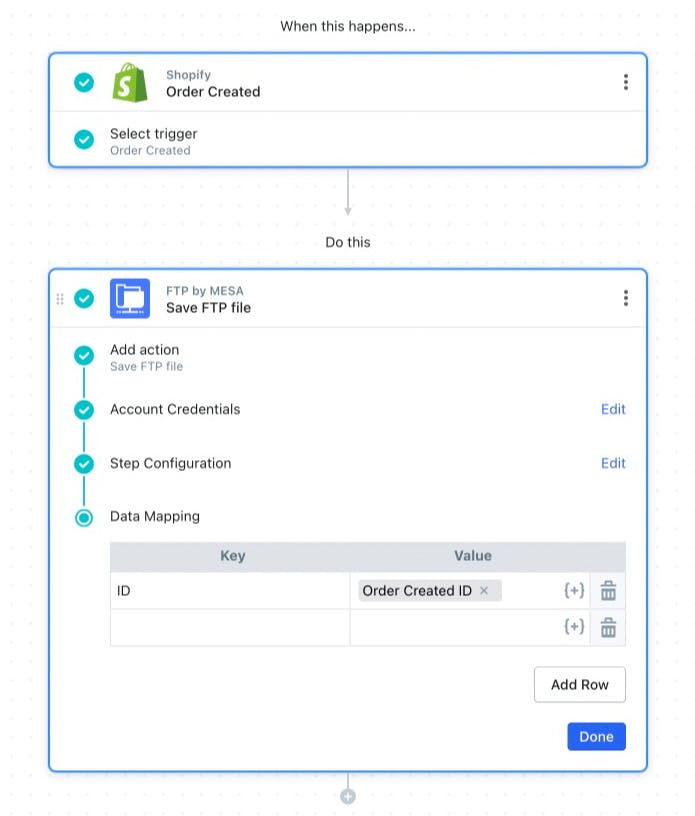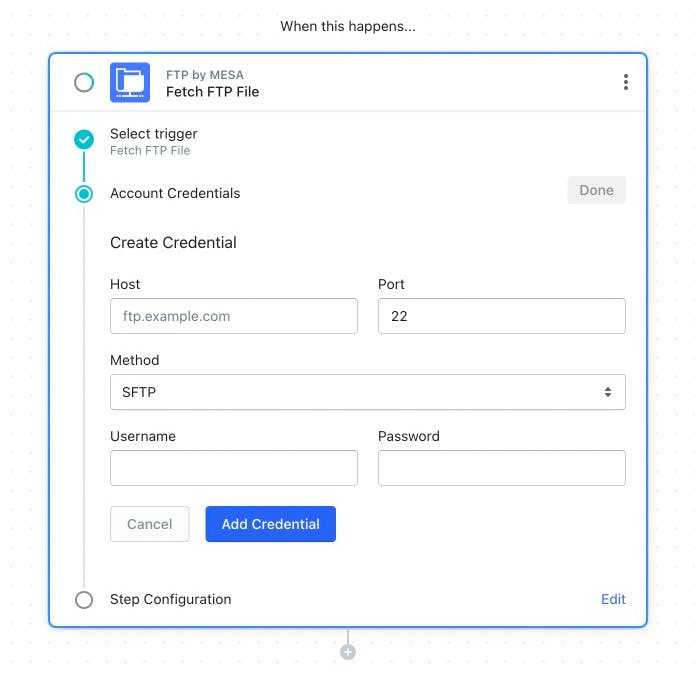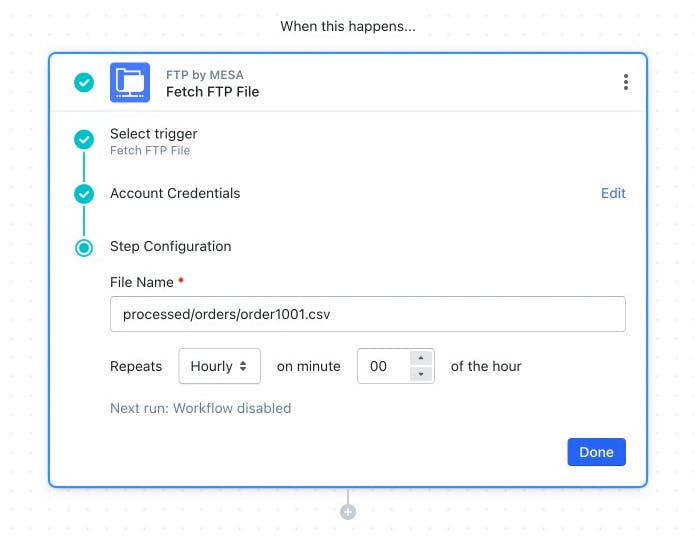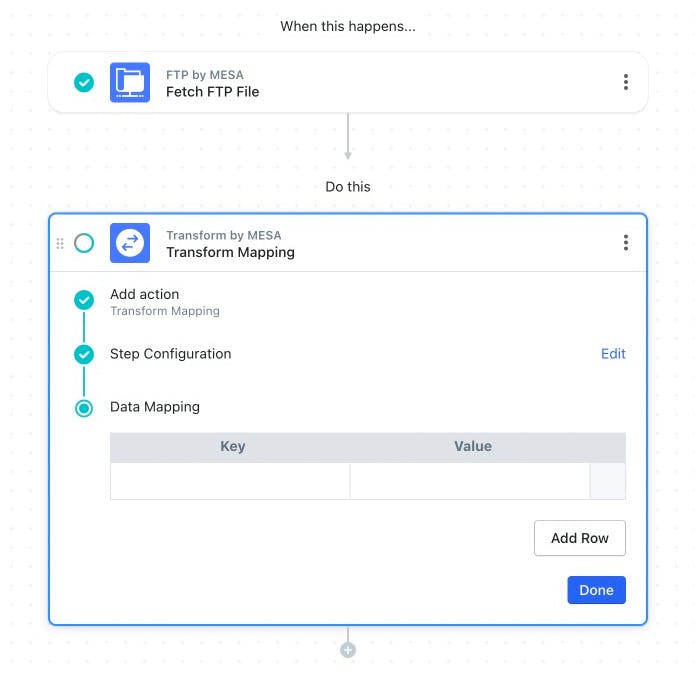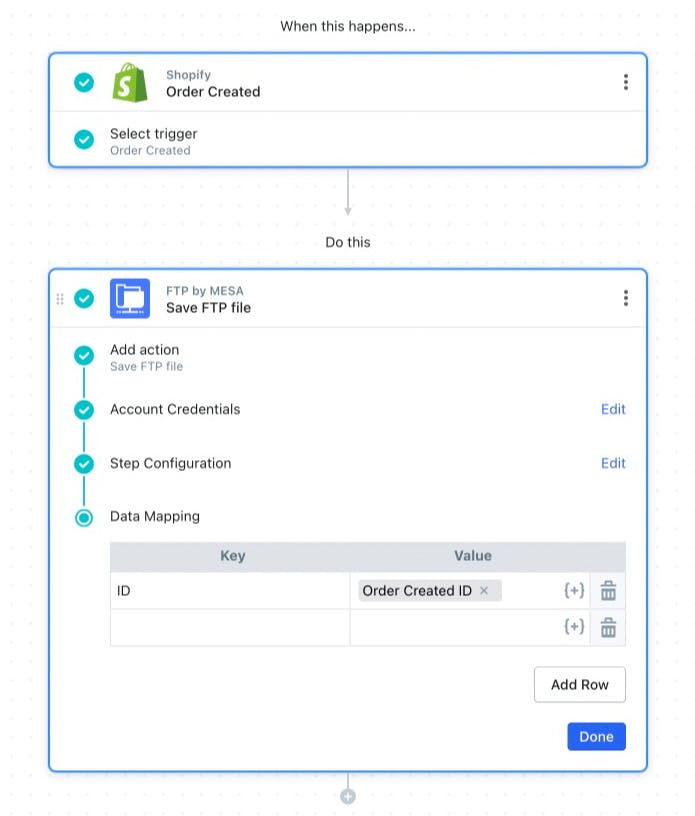 Loved by 1k+ brands using Shopify & Shopify Plus.