This tutorial will show how to save a customer's date of birth to notes in Shopify in just a few quick steps using Forms by MESA.
Start with this workflow template:
Step-by-step instructions:
1. On your MESA dashboard, type in "Save A Customer's Date of Birth to Notes" in the Search apps and templates field and select the template from the drop-down menu.

On the next page, click the green Start with this template button in the top right-hand corner.

2. Click on the first step in the template, Form. You can build a form from scratch, or copy the HTML code from our Form Builder, modify it, and use it on any page on the web. More details can be found on Forms by MESA here.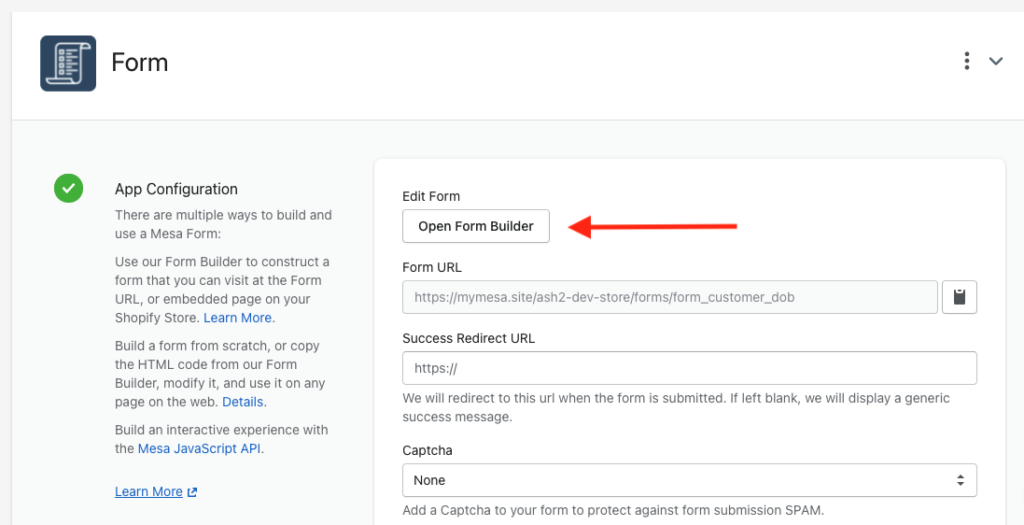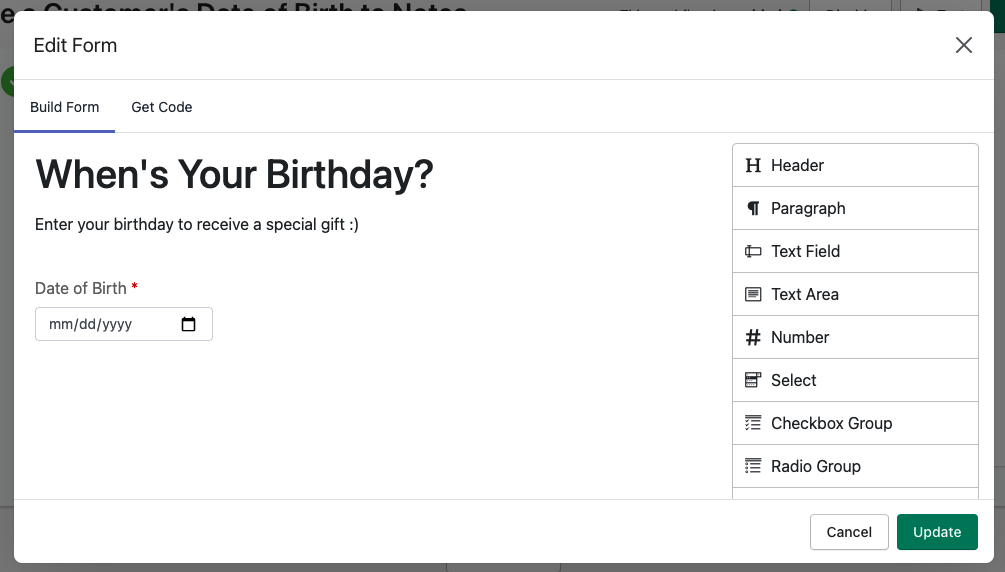 Once your form is set up, click the Get Code tab and click the Copy all code button on the bottom left.

3. In order for this template to work, you need to paste the Form code into any page on your store which requires the customer to be logged in. This will allow the Form code to capture the customer ID. For this example, we'll place it on the customer account pages.
Underneath your Sales Channels in the left column, click Online Store, select your Current Theme, then click Edit Code in the Actions drop-down menu. Under Templates click customers/account.liquid and paste your Form code anywhere you'd like it to appear on the page. Don't forget to click the Save button in the upper right corner.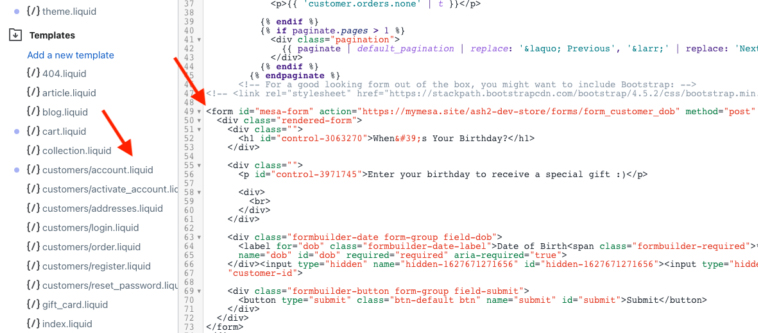 Once complete, your form will look something like this on your customer account pages.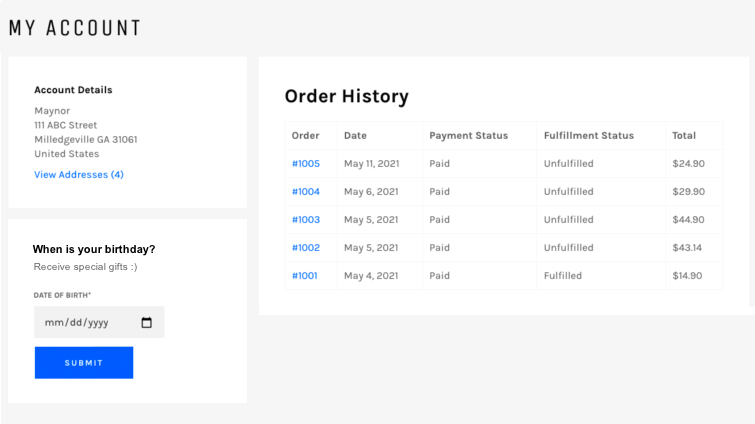 4. Almost there, you'll now need to navigate back to your workflow in the MESA Dashboard and click the next step, Shopify Update Customer. Your store's credentials should already be populated, if not you can select them from the drop-down menu.

Under the Shopify App Configuration step, you'll also see that the Customer ID and Note section will automatically have the necessary tokens in place.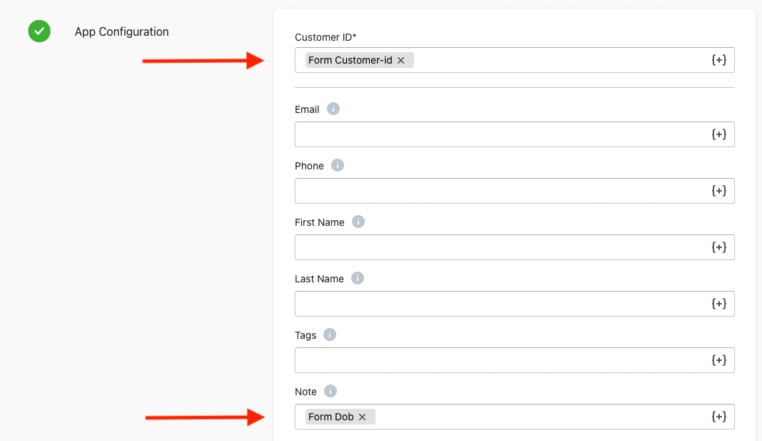 The rest of the information will be unique based on the customer's information. Please note that attempting to assign the same information to multiple customers will return an error.
Last Step: The most important
5. Once complete, scroll back up to the top of the page and click the Enable button in the top right-hand corner.
Workflow Wrap Up
Now your customer's Shopify profile page is updated with their date of birth in the Customer's Notes field. Every step in the workflow is 100% customizable. Change an event, add a step before/after or adjust the default settings.
Watch more work get done for you.
Focus on the bigger picture while your work is still getting done reliably.
Learn more about MESA
New Shopify Apps Weekly Newsletter
We watch for new apps then package them into an email sent every Tuesday.

Yopto
Marketing

Shopify
Commerce

Segment
Productivity

Infinite Options
Productivity

Slack
Productivity

Etsy
Commerce

Discord
Productivity

Bold Commerce
Commerce

Tiktok
Marketing

Airtable
Productivity