In this post, we're going to show you how to send order details from Shopify to Google Sheets. When fulfillment or manufacturing processes require that your customer's order details are organized into a spreadsheet for their machines to read, the answer is often a manual task that can take up many hours each week. But with MESA, it's as simple as just a few clicks!
First, watch the Shopify to Google Sheets video tutorial:
Next, start with this Shopify to Google Sheets template:
Follow these step-by-step instructions to connect Shopify Orders to Google Sheets:
1. On your MESA Discover tab, type in "Send orders to Google Sheets" in the Search field and select the template below by clicking on the "Try It" button.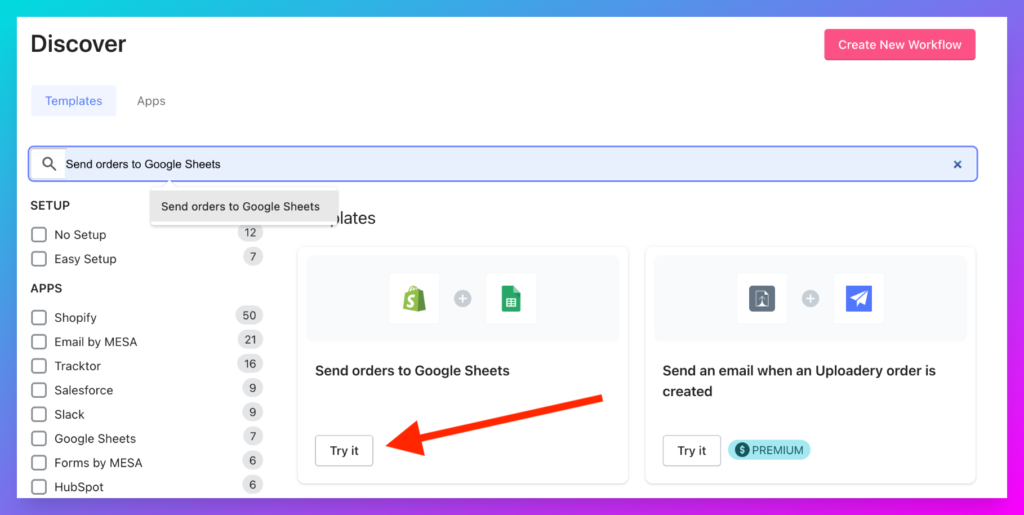 2. In the next step, you'll need to open the Google Sheets Create Row step and click the Add New Credential button to create a new credential. If you already have created a credential, select an existing one in the Existing Credentials drop-down menu.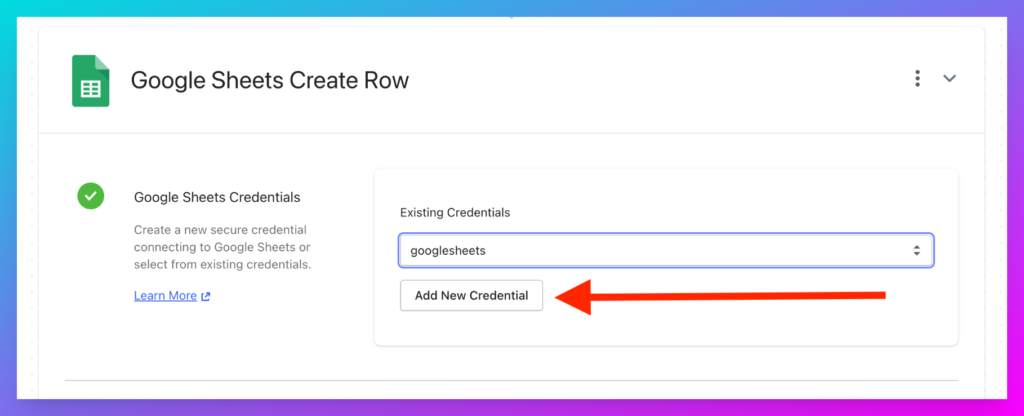 3. Almost there! Under the Step Configuration section, select Create new and assign the sheet name under the New Spreadsheet Name* field (for example we choose Order Details), and hit the Create Spreadsheet button.

The Spreadsheet field will update with the title of the new spreadsheet. Click the external link icon to the right of the search bar to view your new spreadsheet in Google Sheets.

Or Select an existing spreadsheet. Next, click on the Update spreadsheet columns button to create a new Google Sheets spreadsheet with column headers.
4. Now might be a good time to adjust column headers' titles and any formatting.

5. Go back to your workflow and click on the Update spreadsheet columns button again to apply the changes. Anytime you make additional changes on the Google Sheets spreadsheet, like changing the title or column headers, you'll need to click the Update spreadsheet columns button again to apply them to the workflow.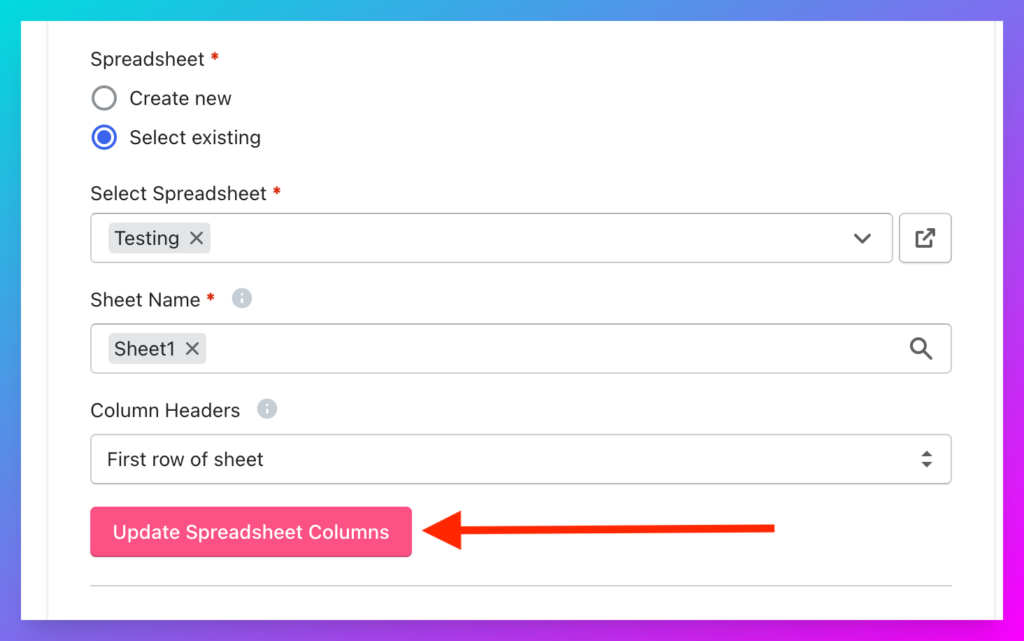 Last Step: The most important
6. Once complete, scroll back up to the top of the page and click the Save and Enable button in the top right-hand corner.

Workflow Wrap Up
Now you're ready to send order details with product options from Shopify to Google Sheets. Every step in the workflow is 100% customizable. Change an event, add a step before/after or adjust the default settings.
MESA is a great way to get your apps working altogether so that you can work smarter. Give it a try, it's free forever!
Our experts will make your workflows. Just ask!
Whatever challenges you're facing with your Shopify store, let our team of experts create a workflow that gets more done.
Start For Free
New Shopify Apps Weekly Newsletter
We watch for new apps then package them into an email sent every Tuesday.

Yopto
Marketing

Shopify
Commerce

Segment
Productivity

Infinite Options
Productivity

Slack
Productivity

Etsy
Commerce

Discord
Productivity

Bold Commerce
Commerce

Tiktok
Marketing

Airtable
Productivity