Yotpo Loyalty Integrations
Get more done with Yotpo Loyalty integrations.
Automate Yotpo Reviews too!

The Yotpo app connector is available to make workflows when reviews are received. When it comes to collecting product reviews from customers, Yotpo is a popular choice. When you connect MESA to Yotpo you can do more with your review data moving to other app systems.

Yotpo App Connector
Start with a template. End with less work.
Add one of these Yotpo Loyalty integration templates to get started with automation today. Contact us if you need help personalizing it for your exact needs.
Make no-code Yotpo Loyalty integrations.
Then, make your workflow do this...
Record a Customer Action

Create an action by a customer.

List Active Campaigns

Obtain a list of active campaigns.

Set Customer's Anniversary

Establishes a customer's anniversary.

Retrieve Customer's Anniversary by Email

Grab customer's anniversary by email.

Delete Customer's Anniversary

Remove customer's set anniversary date.

Create or Update Customer

Create or modify a customer.

Retrieve Customer

Grab all details about the customer.

List Recently Updated Customer

Obtain a list of all customers who were updated in the last 7 days.

Set Customer's Birthday

Establish a customer's birthday.

Create Point Redemption

Redeem a customer's points for a specific redemption option.

Approve Point Redemption Cancellation

Confirm point redemption cancellation request.

Redemption Options: Get Redemption Code Data

Obtain a list of email addresses who has redeemed a discount.

Redemption Options: Upload Options

Transfer coupon codes to Yotpo Loyalty account.

Redemption Options: Get Active Options

Obtain a list of redemption options available for customers to redeem.

Identify Referral Referrer

Create or find a referral link for an email address.

Send Referral Emails Referral Referrer

Share referral links by email to a list of email addresses.

Create Order

Create an order made by a customer.

Create Refund

Create a refund.

List Vip Tier

Obtain a list of VIP tiers.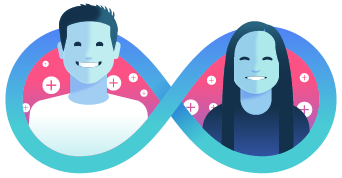 Need help? We got you.
Let our experts set up your Yotpo Loyalty integrations.
With free onboarding service included, our experts will help you create and customize workflows that get more tasks done.
Contact Support 24/7
Managed Setup Services Available →