Uploadery to Google Sheets Automations
Customizable Workflow Template:
Add Uploadery Line Items to Google Sheet
Exporting order details along with details from third party applications can be extremely helpful for your logistics and accounting teams. This template adds Uploadery line items to an existing Google Sheet when an order is created. You can now keep track of all uploaded file details from your customers on one of the most popular collaborative hubs.
When this happens

Step 1: An order is created with Uploadery files
Then do this

Step 2: : Iterate over each Uploadery file attached to the order details
Then do this

Step 3: Add Uploadery line items to a Google Sheet
Store design
Uploadery offers customers the ability to customize their product by uploading files up to 2GB in any file format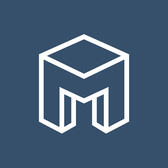 Create Uploadery workflows today with Mesa and save yourself from those routine tasks. No programming required.
Try it Free for 14 Days