Uploadery to Email Automations
Customizable Workflow Template:
Send Email When Uploadery Order is Created
Transferring customer's uploaded files to a team member can be a tiring task which can easily lead to costly mistakes. This template sends your designer (or anyone) an email with Uploadery files when a new order is created. You can now send files automatically without any effort!
When this happens

Step 1: An order is created with Uploadery files
Then do this

Step 2: Send an email to a recipient
Store design
Uploadery offers customers the ability to customize their product by uploading files up to 2GB in any file format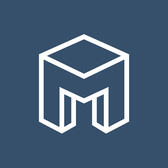 Create Uploadery workflows today with Mesa and save yourself from those routine tasks. No programming required.
Try it Free for 14 Days