Tracktor to Twilio Automations
Customizable Workflow Template:
Send an SMS to Your Customer When Their Order Arrives
If your store ships time sensitive products such as ice cream or frozen meat, it is important for your customers to be at their home when their order arrives! This templates sends a SMS via Twilio when a customer's order is delivered. This keeps your customers happy while you experience less refund requests.
When this happens

Step 1: An order has been delivered
Then do this

Step 2: Determine if the customer placed the order with a phone number
Then do this

Step 3: Send a SMS text message via Twilio
Customize these workflows to get started
Deploy these templates and customize them with just a few clicks. Our team of automation experts built and tested these workflow templates to get you up and running fast. No code necessary.
Orders and shipping
Tracktor offers real time tracking for customer orders and provides your team powerful insights through an analytical dashboard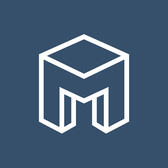 Create Tracktor workflows today with Mesa and save yourself from those routine tasks. No programming required.
Try it Free for 14 Days