Tracktor to Email Automations
Customizable Workflow Template:
Send an email if a Tracktor package is delayed In Transit
Shipping time-sensitive products require your carriers to ship packages in an efficient manner. This template sends an email to the store owner when an order has been In Transit for 60+ hours. Keep yourself informed about your customer's packages at all times to avoid those dreadful customer emails.
When this happens

Step 1: Check the fulfillment status of orders In Transit
Then do this

Step 2: Determine if there are any orders that have been In Transit for more than 60+ hours
Then do this

Step 3: Grab information about those orders
Then do this

Step 4: Send email to store owner
Customize these workflows to get started
Deploy these templates and customize them with just a few clicks. Our team of automation experts built and tested these workflow templates to get you up and running fast. No code necessary.
Orders and shipping
Tracktor offers real time tracking for customer orders and provides your team powerful insights through an analytical dashboard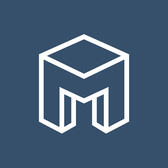 Create Tracktor workflows today with Mesa and save yourself from those routine tasks. No programming required.
Try it Free for 14 Days