Mesa Workflow Template
Add Educational Discount Tag To Customer
Treat educators and students to discounts on your Shopify store. This template marks all your customers eligible for educational discounts as soon as they register for a customer account with their .edu email. Make the process easier on yourself and your customers with a hassle free verification process.
Step 1: When this happens

A Shopify customer is created
Step 2: Then do this

Check if customer has ".edu" in their email address
Step 3: Then do this

Append "Educational Discount" as a customer tag to the customer's account details
Get started with Mesa's pre-built workflow templates: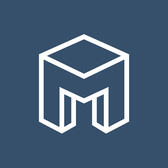 Create workflows with Shopify using Mesa and do more with apps you love.
Try Mesa Free for 14 Days
Or talk to an expert today
"Great app for streamlining processes. The support team were incredibly helpful in assisting with implementation."

The Pedla
"The customer support team is UNREAL. Answered my questions in a timely manner and went so above and beyond to help me."

Primally Pure
"Mesa helped me automate tasks that take us a LOT of time. Now, we can focus on more important things for scaling the business."

Club de Brodeuses