Mesa Workflow Template
Shopify Product Created or Updated to Salesforce Product and Pricebook Entry
Set your business up for success by allowing Shopify and Salesforce to share details that are often tedious to manually transfer across platforms. This template sends Shopify products to Salesforce products and Pricebook entries each time the product is created or updated. You can now have all the key information of your products neatly organized to ensure that they are up to date, available, and appropriately priced for your customers.
Step 1: When this happens

A Shopify product is created or updated
Step 2: Then do this

Iterate over the product's variants
Step 3: Then do this

Query for Salesforce product
Step 4: Then do this

Send product to Salesforce Product and Pricebook Entry
Get started with Mesa's pre-built workflow templates: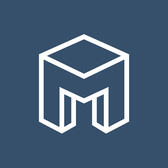 Create workflows with Shopify using Mesa and do more with apps you love.
Try Mesa Free for 14 Days
Or talk to an expert today
"Great app for streamlining processes. The support team were incredibly helpful in assisting with implementation."

The Pedla
"The customer support team is UNREAL. Answered my questions in a timely manner and went so above and beyond to help me."

Primally Pure
"Mesa helped me automate tasks that take us a LOT of time. Now, we can focus on more important things for scaling the business."

Club de Brodeuses