Page Studio to Shopify Automations
Customizable Workflow Template:
Send Page Studio Page to Another Store
Creating multiple stores for different geographic regions is not uncommon but having the same brand vibe and tone can be difficult among multiple stores. This template sends Page Studio pages from one Shopify store to another Shopify store after a new page is created. This allows your multiple stores to be in sync at all times.
When this happens

Step 1: New page is created
Then do this

Step 2: Send the page to another Shopify store
Store design
Page Studio allows Shopify merchants to build beautiful pages through its drop and drag interface without needing to code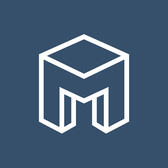 Create Page Studio workflows today with Mesa and save yourself from those routine tasks. No programming required.
Try it Free for 14 Days