Delighted to Shopify Automations
Customizable Workflow Template:
Tag Shopify Customer if Low Delighted Survey Score
Knowing how you should interact with specific customers can be very helpful in certain situations. This template tags a Shopify customer if they give a low score on their Delighted survey. This provides your team with more insight on your customers.
When this happens

Step 1: Survey response is created
Then do this

Step 2: Determine if the customer gave a score less than 5
Then do this

Step 3: Add a tag to a Shopify customer
Customer support
Delighted is the easiest customer survey software that gathers real time customer feedback through an insightful dashboard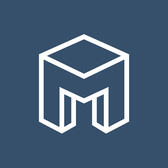 Create Delighted workflows today with Mesa and save yourself from those routine tasks. No programming required.
Try it Free for 14 Days