Webhooks by MESA accept data (or JSON) to start an automation. With Webhooks, you can connect to apps and services not currently integrated into our platform. The data is instantly delivered and received automatically to save you time.
It can be similarly thought of like a notification. It allows third-party services start an automation in MESA when something happens in that other app. With Webhooks by MESA, you can create a chain reaction of events that allows you to focus more on your store than work on repetitive tasks.
Ready for automation?
Sign up today and get started for free!

Start Free on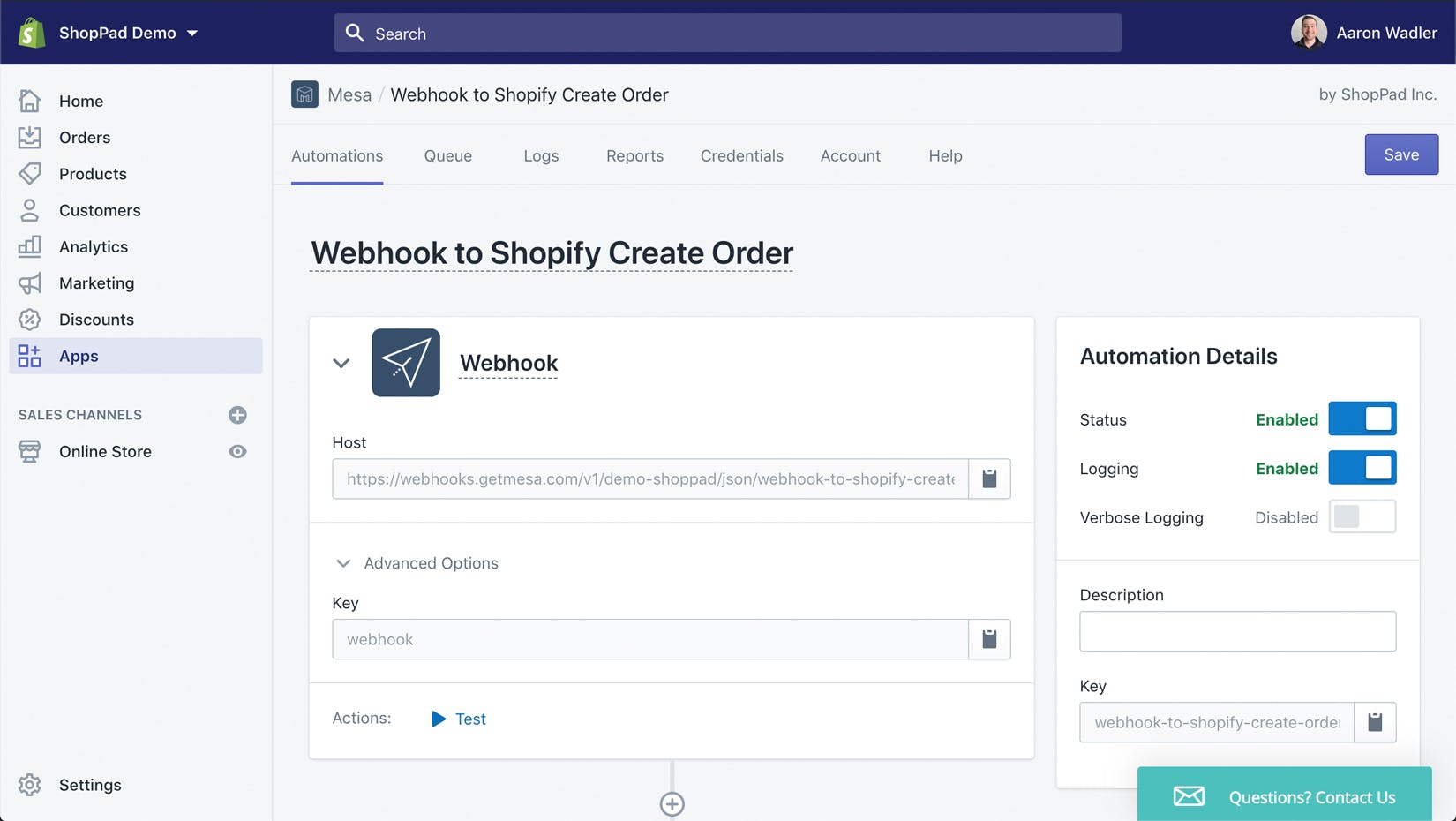 Loved by 1k+ brands using Shopify & Shopify Plus.