The MESA Activity Log is the perfect way to keep track of the data moving through your apps. With this log, you can easily send specific data to activity logs so you can always have a complete record. This is especially useful if you need to do a deeper dive into the data. With the MESA Activity Log, you can easily customize how much or how little data you want to show. This way, everyone can stay up to date with what's going on.
Ready for automation?
Sign up today and get started for free!

Start Free on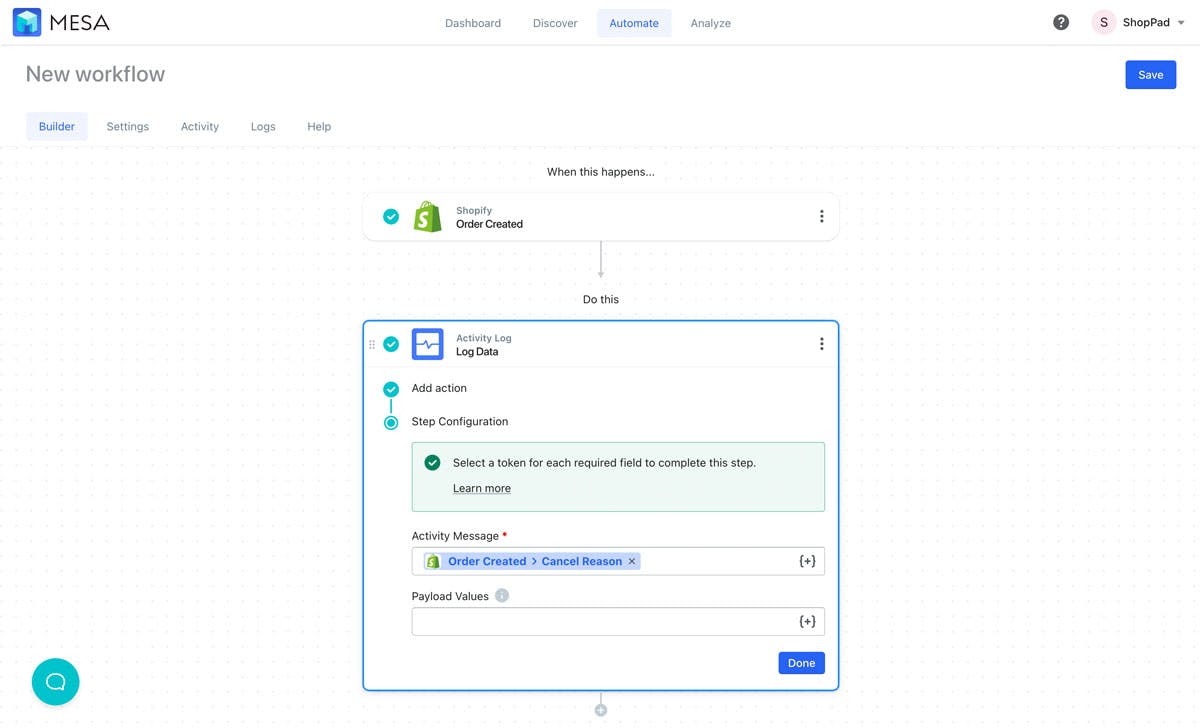 Loved by 1k+ brands using Shopify & Shopify Plus.