Add Fulfillment To Order
Add fulfillment to Shopify order when order is created with line-items that do not require shipping.
Get Template
Have Questions?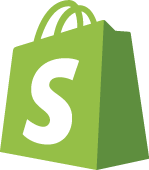 Automate Tasks and Ideas With Pre-Built Templates
Getting up and running with automations on Mesa is as simple as 1-2-3.
Step 1.
Select the templates that you want to add.
Step 2.
Customize them to your heart's content.
Step 3.
Sit back & relax while they run in the cloud.
Learn What Mesa Can Do For You.
Get a free consultation with an automation expert.