Add Destination Weather Forecast To Order Notes
Add destination weather forecast to Shopify Order Notes when order is created with Dark Sky.
Get Template
Have Questions?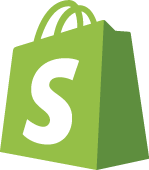 Automate Tasks and Ideas With Pre-Built Templates
Getting up and running with automations on Mesa is as simple as 1-2-3.
Step 1.
Select the templates that you want to add.
Step 2.
Customize them to your heart's content.
Step 3.
Sit back & relax while they run in the cloud.
Learn What Mesa Can Do For You.
Get a free consultation with an automation expert.