Send Blog Article to Another Store
Sends blog articles from one Shopify store to another Shopify store after an article is created and published. This automation defaults to checking for new blog articles once an hour, but can be adjusted by changing the 'Schedule' value. On the first run this automation will copy over all published articles from the local store and copy only newly-published articles on subsequent runs.
Get Template
Have Questions?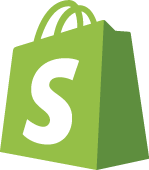 Automate Tasks and Ideas With Pre-Built Templates
Getting up and running with automations on Mesa is as simple as 1-2-3.
Step 1.
Select the templates that you want to add.
Step 2.
Customize them to your heart's content.
Step 3.
Sit back & relax while they run in the cloud.
Learn What Mesa Can Do For You.
Get a free consultation with an automation expert.